My Guide to Coffee and Cake In London's Soho
Ignore the generic chains and explore some of the more interesting options for your caffeine fix in Soho.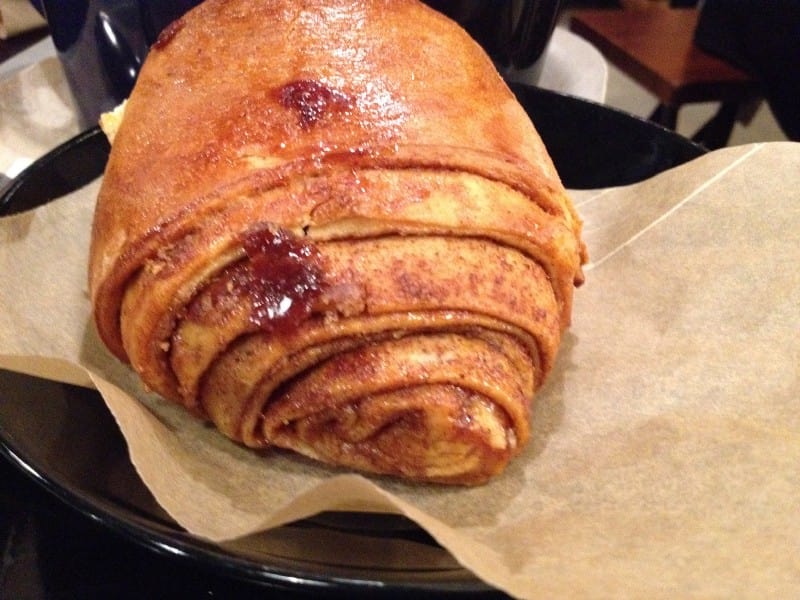 Bubbleology – Rupert Street
Bubble tea used to be seen as a weird Asian food fetish, but it's now everywhere. Bubbleology in Soho's Rupert Street brings a touch of quirky cool to this unlikely line of beverages.

I usually go for a plain assam milk tea, but the fruit teas with "popping bobas" (small taro balls filled with juice that burst in your mouth) seem to be the most popular.
Department of Coffee & Social Affairs – Carnaby Street
Having begun life with an outlet on Leather Lane, this is a quality coffee operation that is now slowly beginning to expand its presence.

They take their coffee seriously, but the Carnaby Street branch still retains a relaxed, informal feeling – despite being in the heart of one of London's busiest retail precincts.
Flat White – Berwick Street
Drawing on its Antipodean roots, Flat White has long been one of the shining lights of the coffee scene in Soho.

It's a small space, but worth squeezing in to find a table a soak up the atmosphere.
Foxcroft & Ginger — Berwick Street
Edgy, cool, and serving up great coffee.

Overlooking the grunge of Berwick Street Market, Foxcroft and Ginger is a little oasis for coffee lovers.
Jackson & Rye – Wardour Street
Soho used to have a bit of a seedy reputation – all sex clubs and adult book stores.

It's gentrified cafes such as Jackson & Rye that are ensuring that any seediness or sexual edge is well in Soho's past.

There's nothing wrong with Jackson & Rye – they serve up a decent brunch, and the coffee is solid, but it's the kind of place you could comfortably take an elderly relative who doesn't like surprises.
Joe & The Juice – multiple locations
Having begun life in Copenhagen, there are now multiple Joe & The Juice outlets across London and elsewhere in the world.

It's the Soho outlets that I tend to find myself in.

The juices are good, I like their sandwiches, they play good music, have free wifi, and seem to have a policy of only employing good-looking young guys who are probably straight but possibly a little bi-curious. That's a killer combination.
L'Eto Cafe – Wardour Street
L'Eto Cafe is up the Oxford Street end of Soho's Wardour Street.

L'Eto's feature is a fantastic display of cakes in the window (they look better than Princi's), but they also have a really extensive breakfast menu.

On their breakfast menu, I love the tomato and anchovy omelette. Great coffee too.

On my first visit here I initially I thought the service was a little offhand, but I warmed to them — perhaps it's just very European and cool.
Nordic Bakery — Golden Square
There's something effortlessly cool about most things emanating from the Nordic and Scandinavian region of the world. One thing I'm particularly fond of is their obsession with coffee and cinnamon.

Nowhere is this done better in London than the Nordic Bakery. Their Golden Square location is a little oasis of calm amidst the otherwise frenetic activity of surrounding Soho.
Princi – Wardour Street
This is a ridiculously popular counter-service Italian cafe and restaurant.

I have an irrational dislike of it.

For me it's always too busy, too noisy, and serving up sub-standard food and coffee. But I'm obviously in the minority, as everyone else I've ever met seems to love it.
Rapha Cycle Club – Brewer Street
If you're obsessed with cycling, or just into a bit of lycra, then this is your kind of place. Coffee is good and they also serve snacks and food.
Said cafe — Broadwick Street
This is more of a chocolate shop than a traditional cafe.

I don't want to over-state this, but the mocha that they serve here is spectacular — the cup draped in melted chocolate and filled to the brim with a milky chocolate and coffee combination.

A great option if you love chocolate.