Best Restaurants in Orlando to Visit on Your Next Vacation
Going down to Orlando for vacation? These are the best restaurants in Orlando to enjoy fine dining and good eats!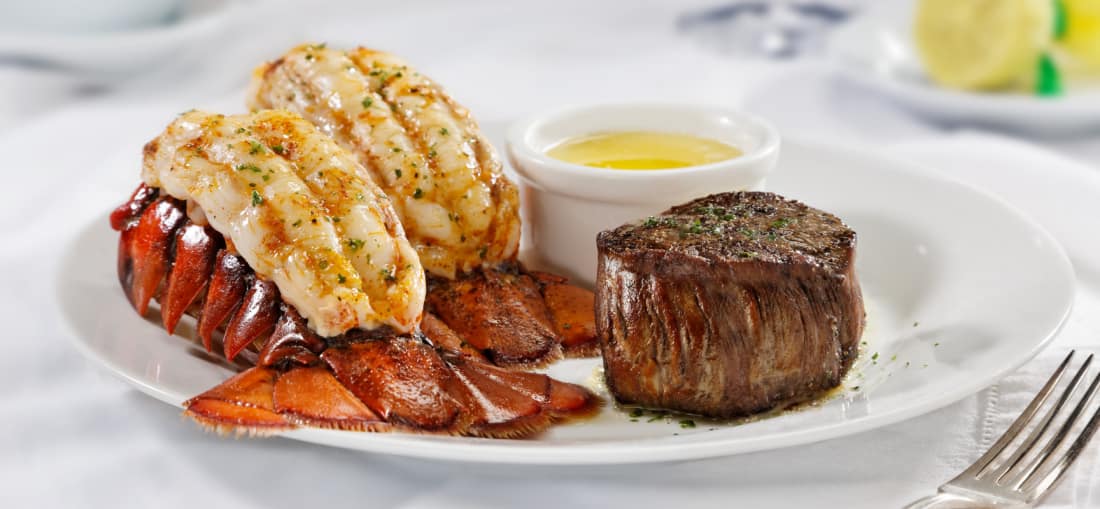 Orlando is one of the most beautiful and relaxing cities in Florida. Home to Walt Disney World, Epcot, Magic Kingdom, and many more amazing attractions, Orlando has tons to offer when it comes to activities. And vacationing there will never bore you. There's never a dull day in Orlando, because there's so much to do, you'll be surprised that you won't be able to get through everything with just one vacation stay. But enough about what you can do there, but more of what you can eat there.
The popular city in Florida isn't just all about famous attractions, but their restaurants serve the top, best meals and cuisines you've ever indulged in. From seafood to steakhouses, burgers, Italian, and Korean, the city is basically United Nations when it comes to their selections. And there's a restaurant for everyone down in Orlando. So, if you plan on vacationing there anytime soon, check out the best restaurants in Orlando. None of them will disappoint you.
Pig Floyd's Urban Barbakoa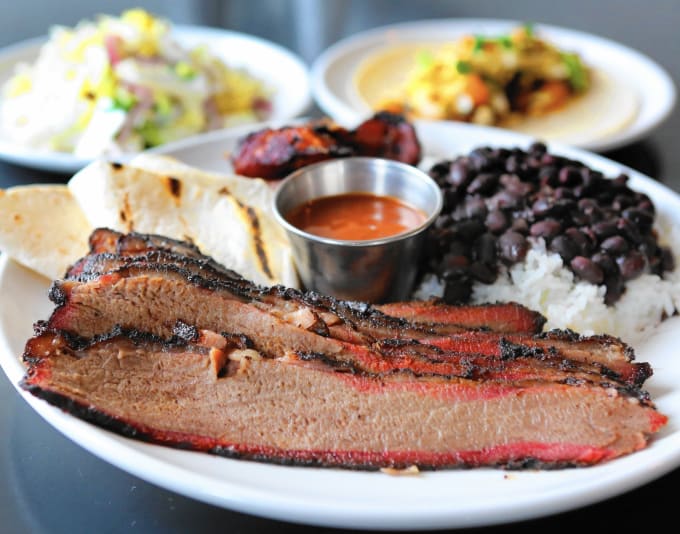 We're starting off with Pig Floyd's Urban Barbakoa which is known as a very popular BBQ joint. If you love pork and anything that involves BBQ, rips, and tons of meat, this restaurant has to be on your must-try list when you head to Orlando.
They serve from smoked rips to chopped chicken, pork, tacos, burgers, sandwiches, and many more that just fills your entire plate. It's also an awesome spot to check out with friends for lunch. Satisfy all of your cravings at Pig Floyd's Urban Barbakoa.
Bar Harbor Seafood
Located right in Orlando's Central Park district, Bar Harbor Seafood is a major restaurant that serve top-quality seafoods. It's a family owned restaurant that supplies over 40,000 lobsters, as well as hundreds of fresh and live species. The restaurant is very passionate in seafood and giving all customers the best service and great tasting food.
As for one of the best restaurants in Orlando, Bar Harbor Seafood also possesses a SQF (Safe Quality Foods) showing that they handle and process all foods safely. So, if you're craving seafood like lobsters, oysters, crab legs, shrimp, and everything else from the ocean, dive right into Bar Harbor Seafood.
Pio Pio
Ever since Pio Pio opened their doors in October of 2000, they've always been located on International Drive and brought delectable Latin cuisines in Central Florida. If you're into Latin food, give Pio Pio a shot, since they're known as one of the best restaurants in Orlando.
The restaurant is very popular for their Rotisserie Chicken and everyone who tried it can all agree. But you can't forget to use their complimentary sauce with the chicken—it's to die for. However, they have other options like Shrimp Sauteed with Garlic, Grilled Pork Tenderloin, Breaded Chicken Breast, and much more.
The Stubborn Mule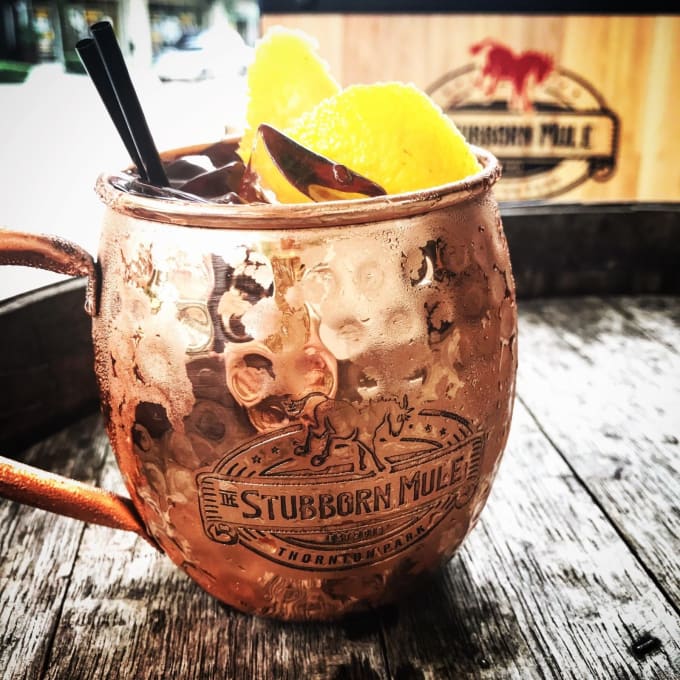 This fun, American restaurant is owned and operated by two graduates of The Culinary Institute of America. The Stubborn Mule offers unique dining that's perfect dinners. Also, their cocktail menu is something you should definitely consider. They offer delicious cocktails, craft beers, wines, and more to pair with you meal. This is also one of the best places to brunch.
And as for the meals, the restaurant is partners with local farmers and fisheries to acquire the freshest and best tasting ingredients for their food. They serve a wide selection of foods such as the Ghost Burger, Catch Sandwich, Pad Thai Chicken Wings, Salmon Salad, Smoked Boar BBQ, and much more that will make you leave the place happy and full.
The Cowfish Sushi Burger Bar
Ever heard of The Cowfish Sushi Burger Bar in Orlando? No? I think you'll thank me for mentioning this place. This one-of-a-kind dining restaurant perfectly fuses seafood with burgers. I know, it's weird reading that, but I'm telling you this restaurant is amazing both food and atmosphere. You can order both sushi and burgers under the same roof!
But customers' favorite choice when eating here would be the Burgushi. It's the perfect combination of sushi with a burger. Options for the Burgushi are Doug's Filet Roll, "The Prime Time" Filet & Lobster Roll, and many more. You can also build your very own sushi roll. Not many restaurants give you that option, that's why The Cowfish Sushi Burger Bar is one of the best restaurants in Orlando and one of the best burger joints in America.
Kadence
Can't get enough of sushi? Kadence is another great place to grab mouthwatering sushi. Made with the freshest ingredients, this restaurant offers a wide selection of great tasting sushi and seafood. They also feature a nine-seat sushi bar that's perfect for grabbing a bit with friends for dinner.
Among the best restaurants in Orlando, Kadence also has a sake bar where customers get to enjoy sipping sake, beer, or even tea while they wait to be seated. Talk about great service and hospitality. If you're searching for a mellow, sushi restaurant to hang out in and feast of delicious meals, consider Kadence while vacationing in Orlando.
Cafe Tu Tu Tango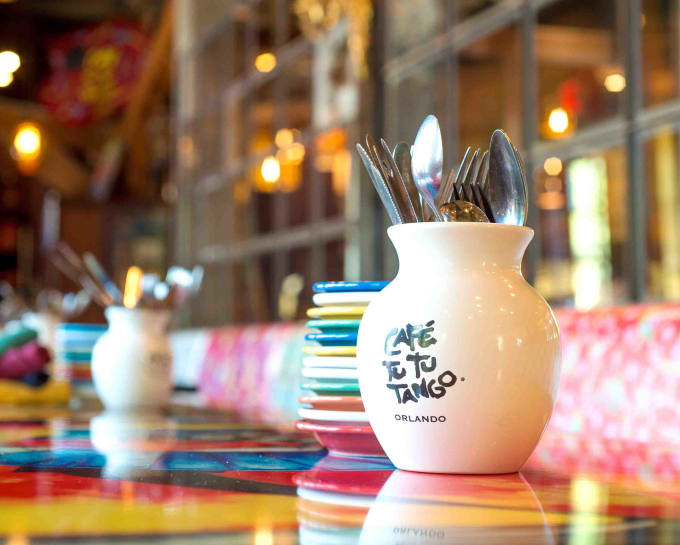 Food. Art. Fun. That's what Cafe Tu Tu Tango is known for, because of their vibrant and colorful architecture, paintings on the walls, and great music playing throughout the place. This is a great restaurant for families with kids or an awesome restaurant to hang out at with friends.
This bohemian-inspired cafe serves delectable foods such as Mediterranean, sliders, tacos, seafood, and many more diverse cuisines. But the best part about this cafe? Local artists paint throughout the restaurant and display their work all while individuals dine and watch the artists at work. Opera singers, tango dancers, interpretive dancers, puppeteers, and even magicians constantly make their way into the cafe on the regular.
Vincenzo Cucina Italiana
Vincenzo Cucina Italiana is an amazing Italian restaurant that serves cuisines made from top-quality ingredients. Full of flavor, passion, and love, waiters and chefs put their all into making every single customer happy with their dining.

Their menu ranges from steak to pasta, poultry, and fish, they serve high-end meals under great prices. Since it's one of the best restaurants in Orlando, consider coming here for dinner. I guarantee you'll leave satisfied by the service and their appetizing Italian food.

K Restaurant
Owned and operated since 2001, K Restaurant and Wine Bar is certainly one of the best restaurants in Orlando. Perfect to head to for lunch or enjoy dinner, this restaurant perfects New-American cuisines. They also take pride in their great food quality and quick service.
Located in Edgewater Drive, K Restaurant has won numerous awards on for their food and amazing service. As for their food, they offer a wide selection of delectable meals such as Creole BBQ Shrimp, Mushroom Bisque, Duck Breast, and much more. And their happy menu options are something to dive right into, as well.
Ruth's Chris Steak House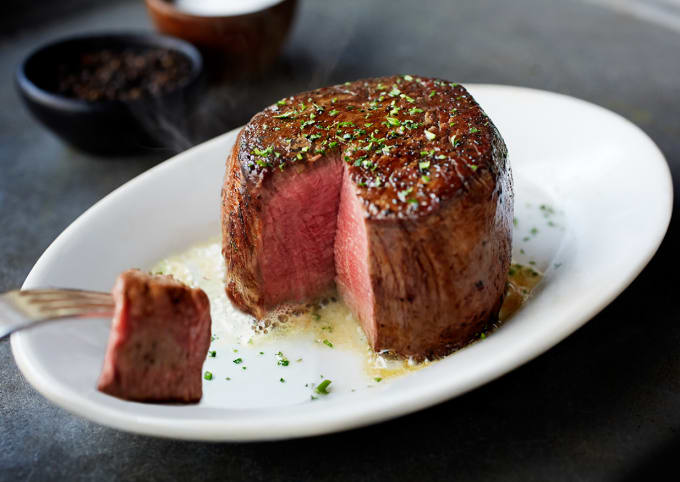 Last, but not least, on the list of the best restaurants in Orlando is Ruth's Chris Steak House. We all need a good steak while vacationing and one of the best steakhouses in Orlando is Ruth's. With a private dining space and redesigned bar, this is the ideal restaurant to dine in for dinner.
While the setting in this restaurant is cozy and romantic, their meals are just as great as the atmosphere. From New York Strip to Ribeye, T-Bone, and Filet, you'll be served nothing but top-quality steak and meats. While vacationing in Orlando, make sure you book a table at Ruth's Chris Steak House.