Yuletide Recipes
Yule or Christmas Recipes for Your Baking Needs This Year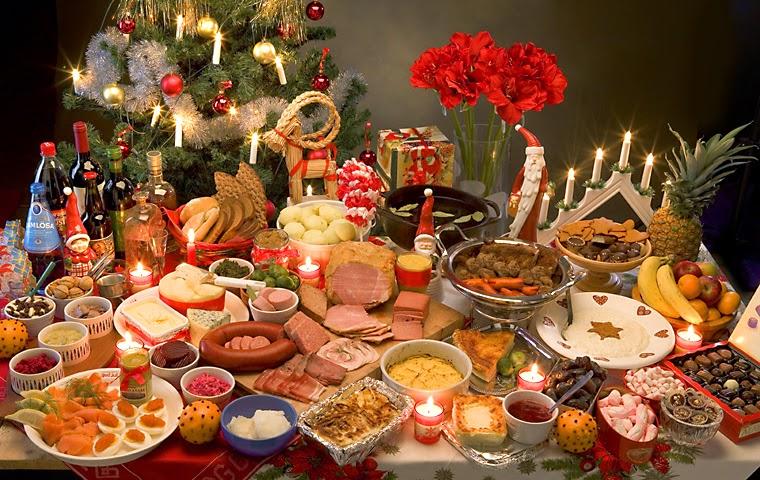 Yule is traditionally a three day celebration over the Winter Solstice where friends and family come together to celebrate community and the return of the sun god. During this time people feast, swap presents, dance, drink, and party until the holiday is over. This Pagan and Wicca holiday traces back to Roman time when the people would strip themselves of their clothing and have a three day party in the street; although, these days we prefer to keep our clothing on.
Here are some easy recipes for your Yule feast that your family will love.
Yule Log
Yule Log Cake
6 eggs

2/3 cup sugar

1/2 cup self rising flour

1/3 cup coco powder

2 tbs powdered sugar

Frosting
2 tbs coco powder

1/4 white sugar

1/2 tsp vanilla

1 cup cold heavy whipping cream

Whisk eggs and sugar together into the first bowl until the mixture has doubled in size. Sift in the flour and 1/3 cup of coco powder into the bowl and gently fold. Place the mixture on a lined pan and place in the oven at 200F for 10 minutes or until middle is spongy. Do not overcook or have any hard pieces as it will not roll well. Once the sponge is out of the oven and still warm, gently roll to help it keep its shape. In the second bowl, mix the 2 tbs coco powder, 1/4 white sugar, vanilla, and heavy whipping cream until peaks have formed. Unroll the cake and spread frosting on top of cake then roll back up. Lightly dusk powdered sugar on top of the log.
Pulled Pork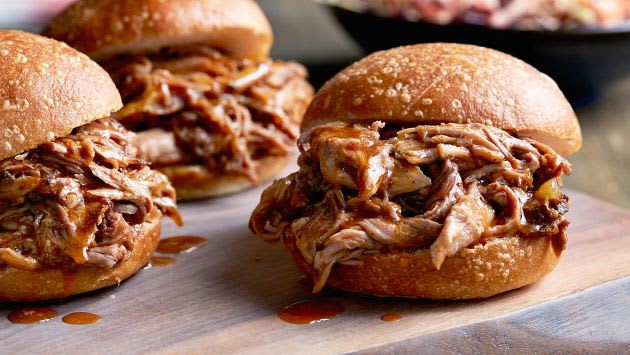 1/4 cup brown sugar

1 tbsp chili powder

1 tbsp paprika

2 tsp garlic powder

2 tsp kosher salt

1 tsp ground pepper

1 tsp cayenne

1 pork shoulder

Mix the brown sugar, chili powder, paprika, garlic powder, salt, and cayenne together and rub on the pork shoulder. Place in large pot and roast in a preheated oven of 300F for 7 hours. Pull apart pork and place pot on the stove on medium-high heat. Add 1/2-1 cup of water and scrape all substances off the bottom of the pot. Cook for 5 minutes to reduce and serve.
Yule Turkey Tacos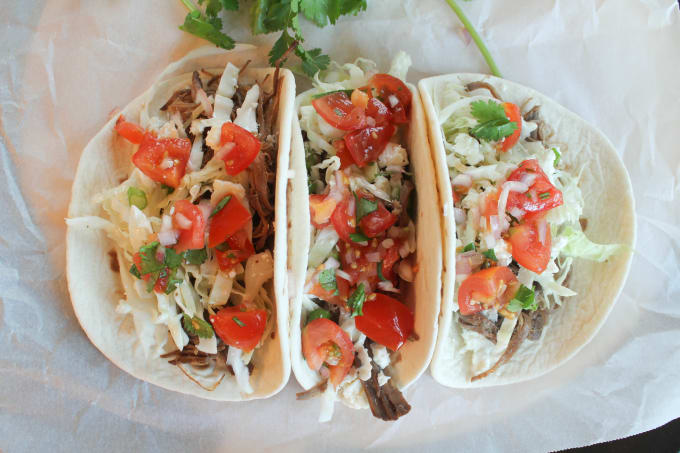 2 pounds of ground turkey

1/2 white onion
2 tbsp paprika

2 tbsp cayenne

2 tbsp garlic powder

1 tsp salt and pepper
1 tomato diced

cheese of your choice

lettuce

1 slice lemon or lime

soft or hard taco shell

1 pinch of chili flakes

Cook the onion and ground turkey in a pan how you would usually cook ground beef. Once fully cooked add garlic, cayenne, paprika, salt and pepper and stir until fully seasoned. If needed add a little bit of water to help the seasonings, mix with the turkey. Place desired amount of turkey on shell and add chili flakes, juice from lemon/lime, lettuce, tomato, and cheese. Feel free to play with the recipe and add anything you want.
Gingersnaps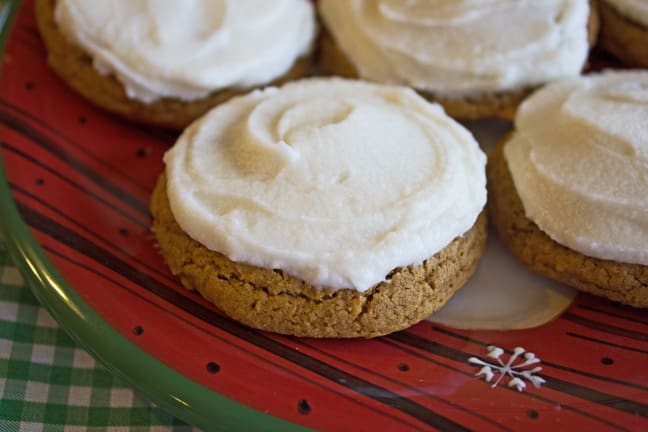 2 cups flour

2 tsp baking soda

1/2 tsp salt

2 tsp ground ginger

2 tsp cinnamon

1/3 cup softened butter

1/2 cup white sugar

1/2 cup brown sugar

1 tsp vanilla

1 egg

1/4 cup molasses

Preheat the oven to 350F. Cream together the butter, vanilla, and both sugars, and the eggs until well combined. Slowly stir in the molasses until completely mixed then add the dry ingredients. Your dough should be stiff once mixing is complete. Drop 12 tablespoons of dough, evenly spaced, on a cookie sheet and bake for 15-20 minutes. Enjoy.
Stuffed Baked Potatoes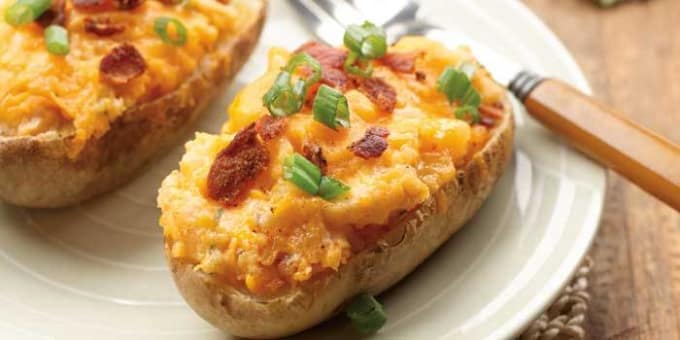 4 large potatoes

Oil

Salt

4 tbsp butter

4 tbsp sour cream

1/2 cup chopped chives

1 cup shredded cheese

4 bacon strips crumbled

Preheat the oven to 375F and scrub the potatoes. Poke several holes in the potatoes with a sharp fork before rubbing them in oil and sprinkling them in salt. Wrap them in foil and bake them for 45 minutes to an hour. When done, set the potatoes aside until they are cool enough to handle. Slice the potato down the center, remove the insides, and set aside the skins for later. In a large bowl mix the potato insides with the butter, sour cream, chives, cheese, and bacon until fully combined. Spoon the mixture back into the skins in equal amounts.
Cranberry Sauce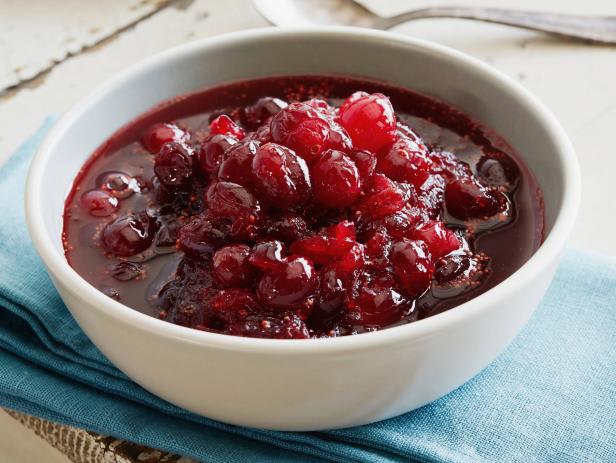 4 cup cranberries

2 cup sugar

1/3 cup cherry brandy or orange juice

Put ingredients (except brandy if in use) in a 9x13 dish, cover and bake at 300F for 1 hour. Remove from heat and stir. If brandy is being used, put that in while stirring.