Feast is powered by Vocal creators. You support
EmmaLeigh Rivera
by reading, sharing and tipping stories...
more
Feast is powered by Vocal.
Vocal is a platform that provides storytelling tools and engaged communities for writers, musicians, filmmakers, podcasters, and other creators to get discovered and fund their creativity.
How does Vocal work?
Creators share their stories on Vocal's communities. In return, creators earn money when they are tipped and when their stories are read.
How do I join Vocal?
Vocal welcomes creators of all shapes and sizes. Join for free and start creating.
To learn more about Vocal, visit our resources.
Show less
Stand Up Comics to Follow for Food Porn
Full Belly Laugh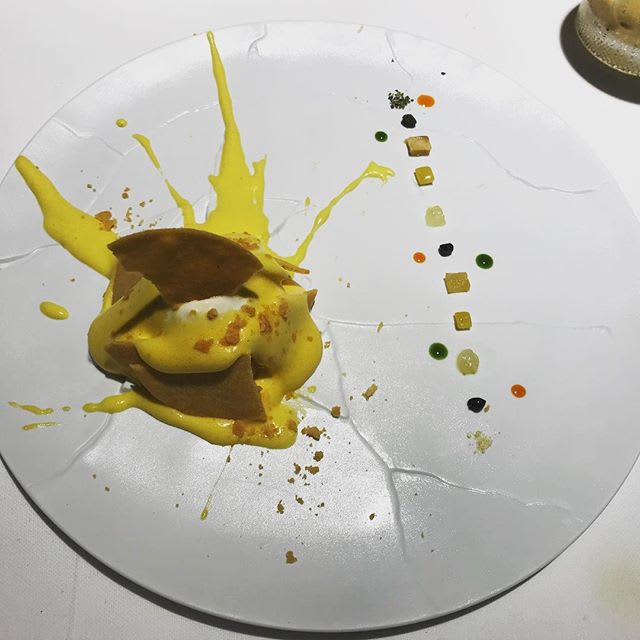 1. Iliza Shlesinger
There is nothing quite like watching a gorgeous, intelligent, hilarious woman eat everything you wish you could to make you feel like you are in a dream/nightmare situation but Iliza Shlesinger's Instagram is that sweet spot. With most of the action happening in her Instagram stories, Shlesinger takes us on a world belly tour with her. While slinging jokes to thousands at night or selling her book, Girl Logic (available for purchase FYI), she makes sure to snap all of the tasty treats she finds along the way. From a tube of caviar in Norway to a fresh seafood plate in Belgium there is no end to the fun and off beat meals she finds. Her current stories are like a food orgy while she is in Europe on her honeymoon (her new husband is a chef). They have visited the oldest deli in Italy and beautiful wineries and I have never been so jealous of a charcuterie plate in my whole life. #friedshrimp
2. Tom Papa
If you are into fresh baked bread and delicious carbs, you need to follow Tom Papa. Sourdough is a real passion for Papa (it feels strange calling him that) and his Instagram feed is littered with a mixture of his own home crafted creations and field trips to established bakeries. I like that he even posts the batches that flop, even though they are few, because it makes me feel like I suck less when my sad attempts to follow his baking lead and fail miserably because I live in a tiny apartment with barely a kitchen but that is neither here nor there. He, like Shlesinger, has a great book that will be coming out on June 5th. Your Dad Stole My Rack… is on pre order from all the major distributors (so go to Amazon already!)
3. Hormoz Rashidi
I wish that he would post more, but Hormoz Rashidi has quickly become one of my favorite food porn sources (and favorite Comedy Store guys). His Instagram is kind of like a hipster's paradise with the beautiful coffees, avocado, and homemade Kimchi in mason jars abound. He has one picture of bacon, omelette, and strawberry toast that I have got back to look at at least 10 times (I don't have a problem, you have a problem). So, to the man that makes my tummy rumble and has created an urge to eat vegan donuts because "vegan=healthy. Right?" I say, "post more pictures of what you are putting in your face!" (Food and drink only, anything else would be a different porn category).
4. Bert Kreischer
There are no words to express my love for how free and in the moment Bert Kreischer is in his comedy and life. Though he doesn't post about food too much on social media, he has what is probably the best cooking show of all time on All Things Comedy (suck it Julia Childs!) and he is only 4 episodes in. Something's Burning is a great show where Kreischer brings together two of his comic friends and teaches them how to cook a meal. Some of his guests have been Bill Burr, Bobby Lee, Chris D'Elia, and Tom Segura. I can't wait to see what comes next from The Machine!
Special shout out to Jim Gaffigan who does not post about food on his Instagram (it's mostly his kids or whatever, joking! They are delightful!) but he does have a wonderful book called Food: A Love Story.