Essential Kitchen Tools for Making Breakfast
Seasoned chef or green novice, everybody needs the essential kitchen tools for making breakfast.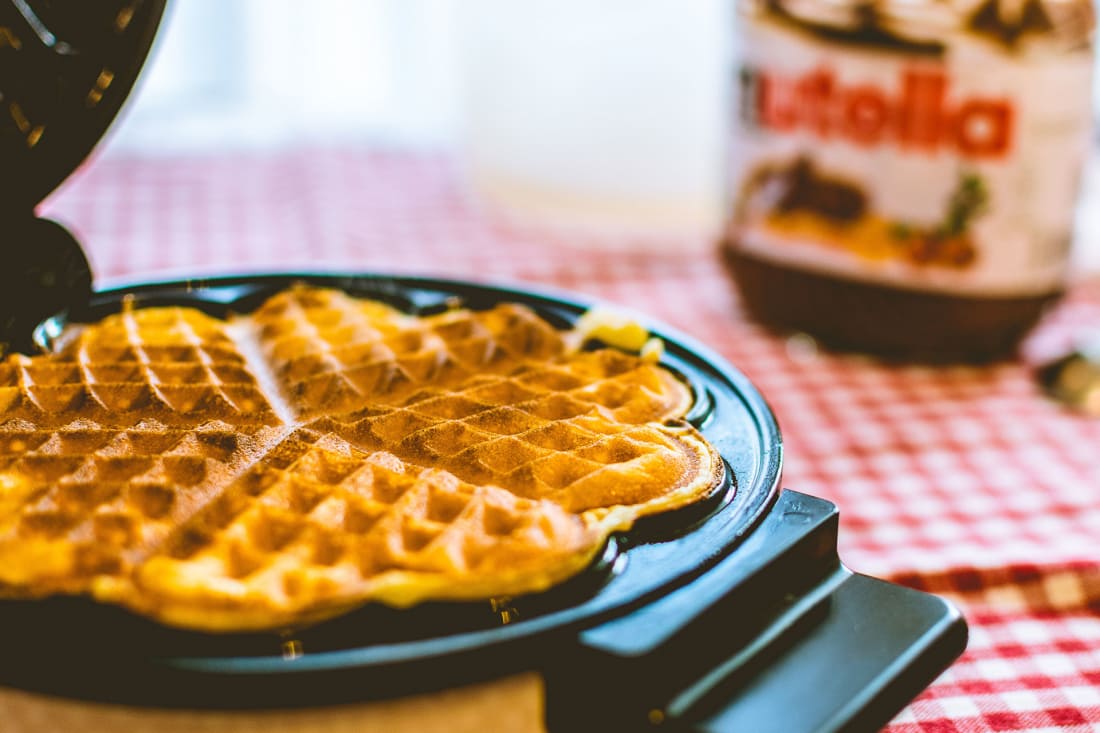 Don't just pound a coffee and skip out the door, breakfast is the most important meal of the day, or at least that's what they say. Whether it is or not, breakfast has great PR, so you should get your hands on some of the essential kitchen tools for making breakfast.
In order to make great bacon, eggs, and whatever else you're craving, you'd be wise to invest in some high quality kitchen gadgets. It doesn't matter if it's and easy prep breakfast or a large spread, you're going to need a little help. Never overlook the importance of highly functional kitchen equipment — seriously, never. From blenders to measuring cups, and mixing bowls, these are the kitchen tools for breakfast that are key for starting off your day the right way every time.
Large Capacity 5-Speed Blender by Frigidaire
This 5-Speed blender has enough juice to blend up whatever you throw at it. It's made from beautifully clean stainless steel and it's one of those kitchen gadgets anyone can operate without much skill.
A great blender is always one of the best kitchen tools for making breakfast. If you're on a diet it can also be perfect for juicing up a liquid breakfast. Unless you want to mix tough ingredients by hand, get out there and grab one for your kitchen.
Precision Coffee Grinder by Handground
Instead of buying pre-ground coffee, or heading down to the local coffee shop, get the most out of your morning cup by grinding whole beans yourself with this manual grinder. Designed by coffee enthusiasts from all over the world, this precision grinder gets the beans right every time. Load up to 100 grams of beans into the hopper at a time, and you'll never have to worry about them pouring out, because of Handground's state of the art locking mechanism — the beans will only go where you want them to.
You'll never truly appreciate the difference between fresh ground coffee and stale store bought until you get one of the best kitchen tools for making breakfast.
ASSAM Teapot by Bodum
So, maybe you aren't a coffee person, but you'll still need something in the morning to give you that little extra boost. This is where a great teapot comes in handy. Luckily, a reliable teapot that makes a great batch every time is one of the more inexpensive kitchen tools for making breakfast.
This one comes with a stainless steel filter and makes 34 ounces of delicious tea. A great thing about the steel filter is it ensures the kernels always remain in the filter while straining, no need to worry about gritty tea again.
Aluminum Nonstick Frying Pan Set by Utopia Kitchen
You are going to need something to make those tasty breakfast sandwiches in, aren't you? This aluminum set is great, because you get three different size frying pans that are all conveniently nonstick. They are incredibly durable and have soft comfort handles that will stand the test of time.
They are dishwasher safe and scratch resistant, and even if you decide against some of the other bells and whistles in your kitchen, a great frying pan will always be essential kitchen tools for making breakfast.
Bamboo Cutting Board by Freshware
Kitchen prep is made that much easier with a high quality bamboo cutting board by Freshware. It's easily movable throughout the kitchen and is perfect for slicing and dicing anything you need to make the most important meal of the day that much better.
The great craftsmanship that went into this cutting board makes it one of the best kitchen tools for making breakfast. This strong bamboo cutting board will neither crack nor slide easily, standing up to the wear and tear of daily use like armor.
Standard Bib Apron by Chef Designs
Don't get eggs and flour all over your shirt or pants! Easily avoid that by picking up one of the kitchen tools for making breakfast, a great cooking apron. Made from polyester and cotton, this classic look from Chef Designs will keep you clean, plus it's machine washable.
With this thing you'll never worry about the mess again, and your focus can be on what's really important — your breakfast.
Big Mouth Juice Extractor by Hamilton Beach
Make fresh OJ with this powerful juice extractor by trusted Hamilton Beach. It's easy to assemble and even easier to use, just insert the strainer and lock the lid latch and you're good to start making nutritious juice.
It's got a container to catch the pulp, and once you have the juicy pulp, it's up to you what you do with it — I'd suggest composting it. It's powerful 800 watt motor makes quick work of whatever you put inside, and the blades are known to be more durable than some of its competitors.
3-Piece Measuring Cup Set by Anchor Hocking
Measuring cups are mandatory if you want to get your recipes exactly right every time. A set of three like these, from Anchor Hocking, are some of the most essential kitchen tools for making breakfast. They help you portion out foods and liquids for cooking, and come in three sizes: small, medium, and large.
These measuring cups are safe to use in the dishwasher, as well as your microwave and oven. You can store them anywhere, including your freezer. They are transparent with bright red lines so even the most hard of seeing among us can measure out greatptasting recipes.

French Press Coffee Maker by Bodum
So, you've ground up your coffee beans in a fine grinder, now what? Put them in this beautiful copper French Press coffee maker, add hot water, and you'll be drinking a fresh cup in four short minutes. What could be more essential when it comes to kitchen tools for making breakfast? The stainless steel plunger comes with a mesh filter that helps extract your coffee's natural flavors instead of absorbing them in a cheap paper filter.
While you are required to do a bit more work, a French Press maintains the beans essentials acids and oils for maximum flavor, and true coffee nerds prefer it over quick convenience. The Bodum model is capable of making up to 34 ounces of coffee in one shot, and how many cups you get out of that depends on the generosity of your pours.

Old Fashioned Waffle Iron by Rome Industries
Lastly, a traditional waffle iron makes a great addition to any serious cooks repertoire, as it's one of the best kitchen tools for making breakfast. It's sturdy cast iron construction is perfect for all sorts of gas burning stoves. It is very user friendly and makes perfect six inch waffles every time.
Using their simple no-stick design, your fluffy waffles always end up exactly where they should: your plate. This traditional waffle maker will never go out of style, and I'm sure if you think back on it it will resemble the one your grandma used to make her buttery waffles with.