Feast is powered by Vocal creators. You support
Lindsay Parks
by reading, sharing and tipping stories...
more
Feast is powered by Vocal.
Vocal is a platform that provides storytelling tools and engaged communities for writers, musicians, filmmakers, podcasters, and other creators to get discovered and fund their creativity.
How does Vocal work?
Creators share their stories on Vocal's communities. In return, creators earn money when they are tipped and when their stories are read.
How do I join Vocal?
Vocal welcomes creators of all shapes and sizes. Join for free and start creating.
To learn more about Vocal, visit our resources.
Show less
Top Sandwich Shops
The search is over. Feed your appetite at the most delicious sandwich shops in the US.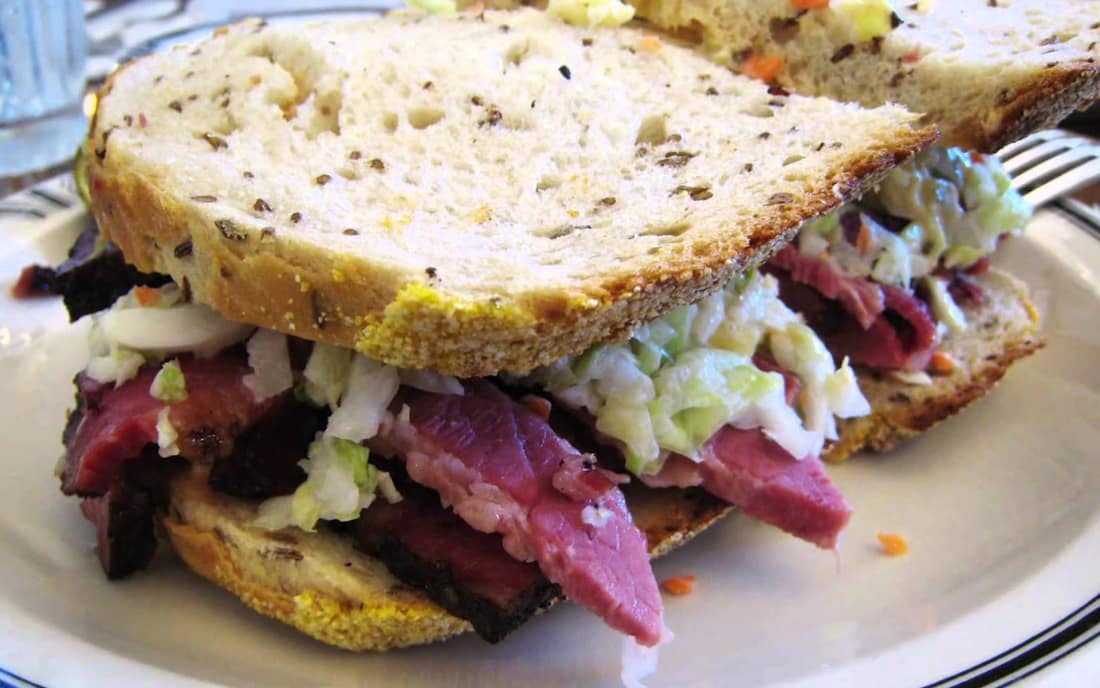 Over the years, food trends have come and gone, but if there's one thing we can all rest assured about, it's that sandwich shops are here to stay. Since the birth of sliced bread, innovative home cooks and restaurant chefs alike have been putting their mark on the sandwich. From the school lunch box to the Michelin starred restaurant, these hand-held meals delight taste buds far and wide.
Of course, we don't always feel like slapping together our own meat and bread combo, and that's where this list of the top sandwich shops across America comes in.
East Hampton Sandwich Co. - Dallas, TX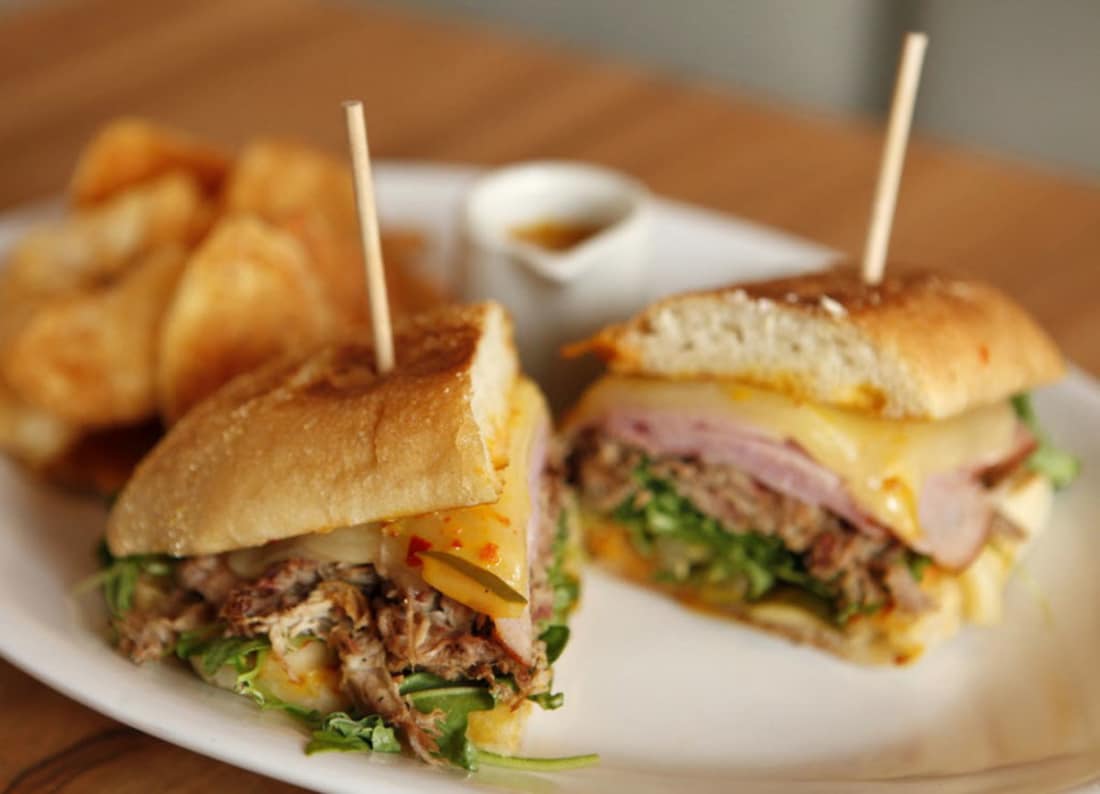 Founded in 2012, this Dallas neighborhood shop hasn't needed much time to grow into the well-beloved place it's known as today. Owner Hunter Pond got right to work, built a team of sandwich fanatics, and started slinging a product that hits home for most people.
East Hampton Sandwich Co. builds a high end meal, complete with all the mainstay sides. The big difference here is that Pond doesn't serve the cookie cutter bread, meat, and chips found at most delis. Instead, this shop uses fresh baked bread as their sandwich base, fills it with menu items like lobster, roast pork, or chilled beef tenderloin, and tops it with hillside goat cheese, sriracha dijonnaise, or bourbon mustard sauce. Add a side of signature sweet potato fries, and a meal from here might be the best you've ever had.
Hoagie Haven - Princeton, NJ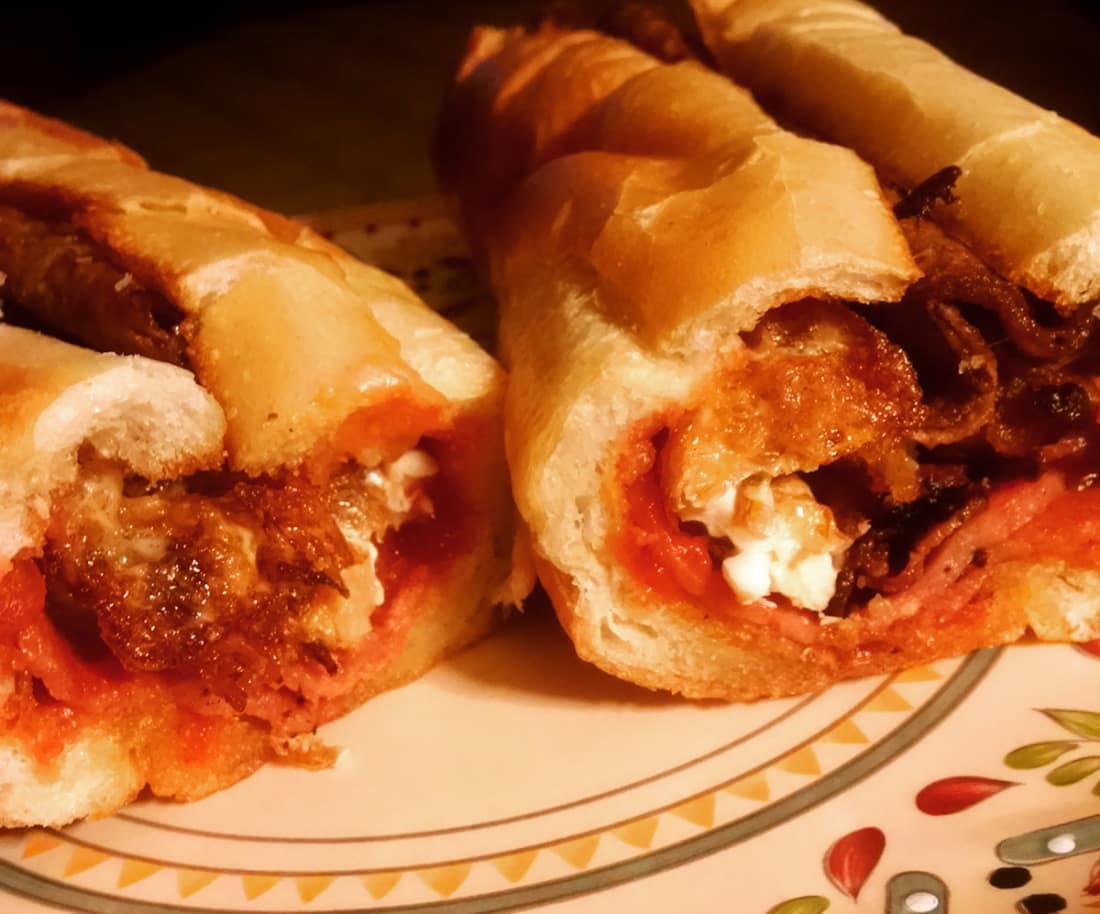 The words haven and heaven might deserve a trade-off here. This place dates back to the 1970s and has been serving up some out-of-this-world hoagies ever since.
Considering the first main problem this business ran into was that they couldn't order rolls big enough to house the ingredients, it's kind of a no-brainer that it grows even more well-loved as time goes on. Still family run and serving up hoagies calling for two hands to hold, this shop is a New Jersey staple.
Don't expect clean lines and precision cuts on these sandwiches. What you'll find here are people taking photos of their sandwiches next to random objects, like beer bottles, to commemorate the sheer size of the meal they're about to eat. If any place deserves a spot in the sandwich shops hall of fame, Hoagie Haven is definitely in the running.
St. James Cheese Company - New Orleans, LA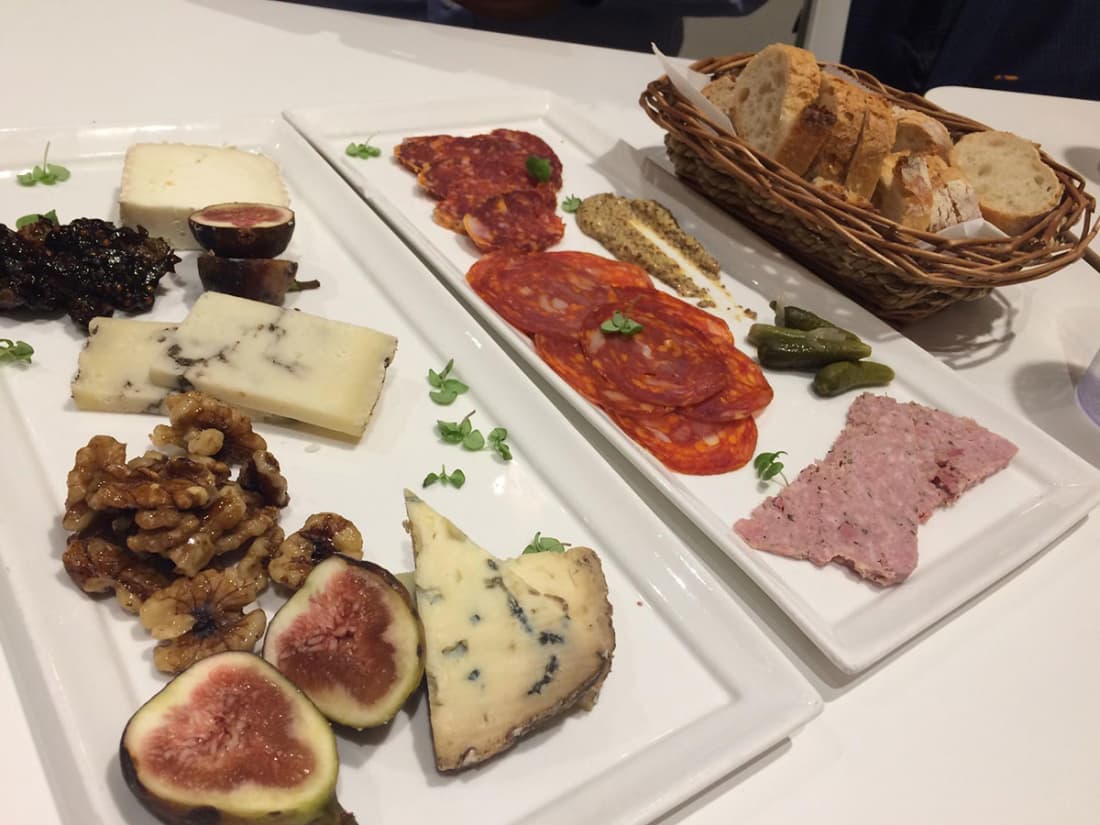 Part cheese shop, part deli, this place goes overboard on their sandwiches. Sure, you can get classy looking cheese plates with a little charcuterie on the side. Or you can get a grilled mac and cheese sandwich. It's up to you.
Richard and Danielle Sutton opened St. James Cheese Company with the goal of providing top quality cheese to the people of New Orleans. Of course, their menu expanded to provide sandwiches served with the artisanal cheese that this duo unabashedly obsesses about.
While some of the sandwiches served here are all about the cheese (try the cave aged swiss gruyere and caramelized grilled onion confit on Wild Flour multi grain bread), others get a bit more creative, like The Elvis, with two slices of toasted Bellegarde country bread filled with house-made bacon, peanut butter, bananas, and locally sourced honey.
Noble Sandwich Co. - Austin, TX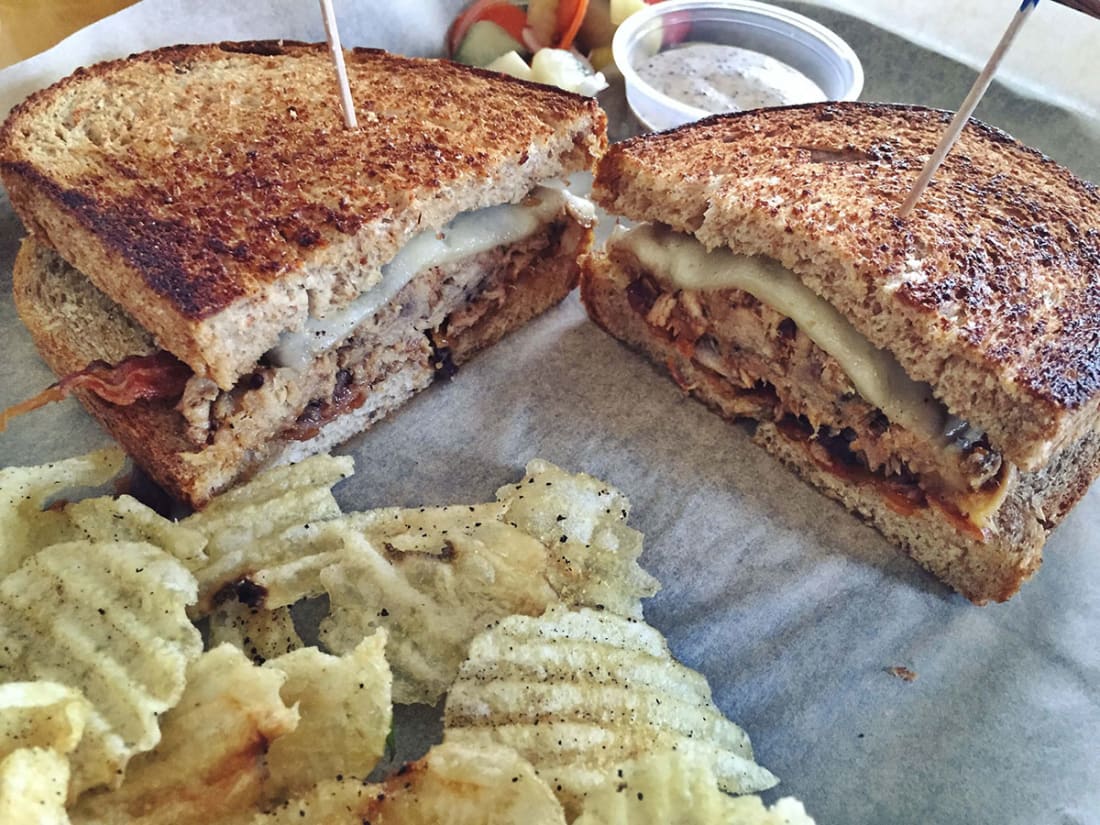 It shouldn't be any surprise that Texas is home to another restaurant serving up a sandwich that's worth writing home about. Just like everything else in the lone star state, these sandwiches are big, but not in size; the amount of flavor each bite of a Noble Sandwich produces is almost unbelievable.
Two Corpus Christi culinary school buddies dreamed this shop up together in 1998. With their skills in the kitchen and "make it better than the next guy" attitude, this Austin neighborhood favorite quickly became one of the sandwich shops to watch.
Since then, culinary geniuses John and Brandon have grown their loving fan base by expanding their menu offerings. Don't be surprised to see Thai chicken or smoked duck pastrami between two slices in this place; there's certainly nothing average about it.
Langer's Delicatessen and Restaurant - Los Angeles, CA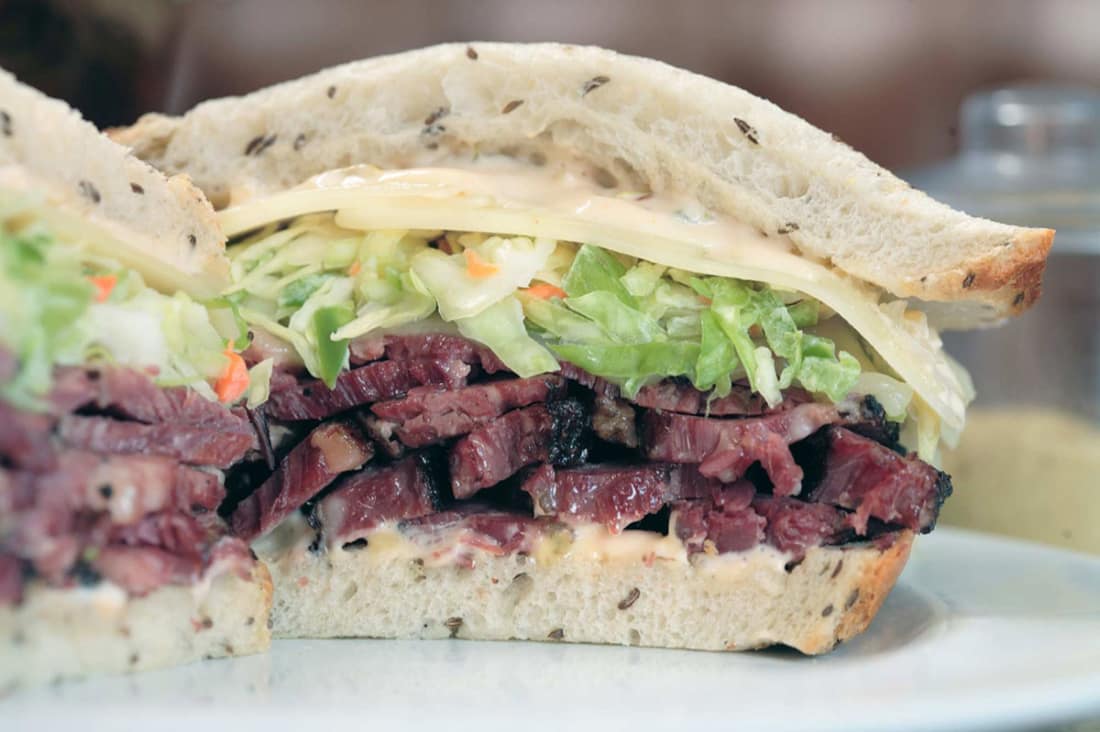 This family run shop gives the world famous Katz's pastrami sandwich a run for its money. Established in 1947, Langer's stuck around through the recession and came out stronger on the other end. LA lays claim to this institution, but people come from all over the country to explore its menu, and it's easy to see why.
Langer's menu is huge. Unlike restaurants that offer more than they can handle, though, this shop does each and every one of their sandwiches exactly right. Try the pastrami (in every way they serve it), add a side of chili cheese fries (with more pastrami), and finish it off with apple pie ala mode.
If you're craving pastrami, this is the place to come. With an unimaginable surplus of sandwich options, Langer's has something for everyone.
Ted's ButcherBlock - Charleston, SC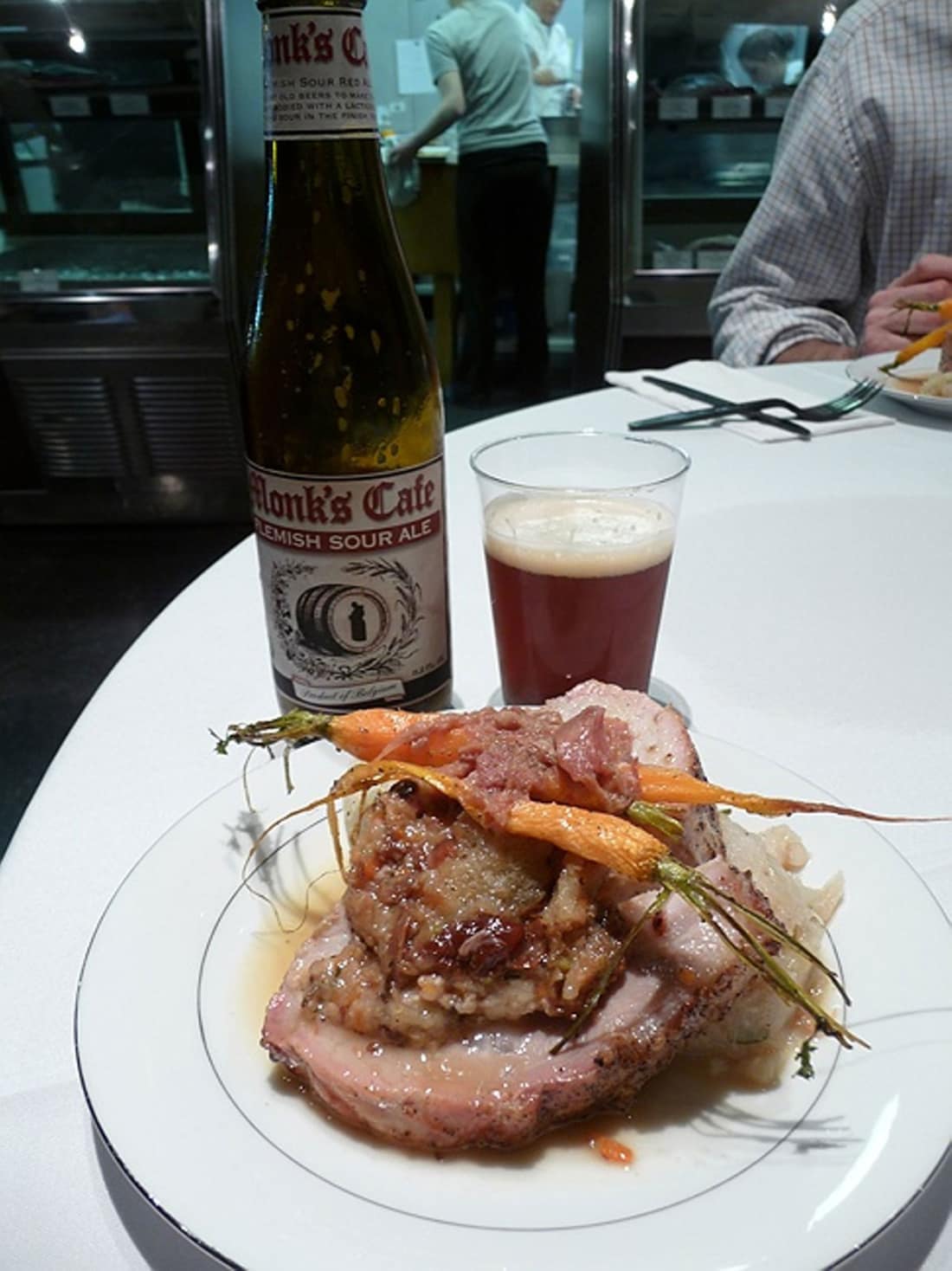 Charleston residents have been flocking to Ted's since they opened in 2005. With a hearty offering of meat, poultry, seafood, and sausage, there's already enough reason to add this shop to the list. Couple that with the fact that their award winning sandwiches (literally) are made with the same attention and care that the rest of their shop receives, and a visit to this place is a must.
Other sandwich shops likely grow envious with just one peek at Ted's menu. It should be no surprise that the meat between the bread here is mouthwateringly juicy. Switch it up each visit and try the artisanal Bacon of the Month BLT, or go old school with a hearty pulled pork sandwich, complete with barbecue sauce on a ciabatta. Better yet, try both.
Melt Bar and Grilled, Ohio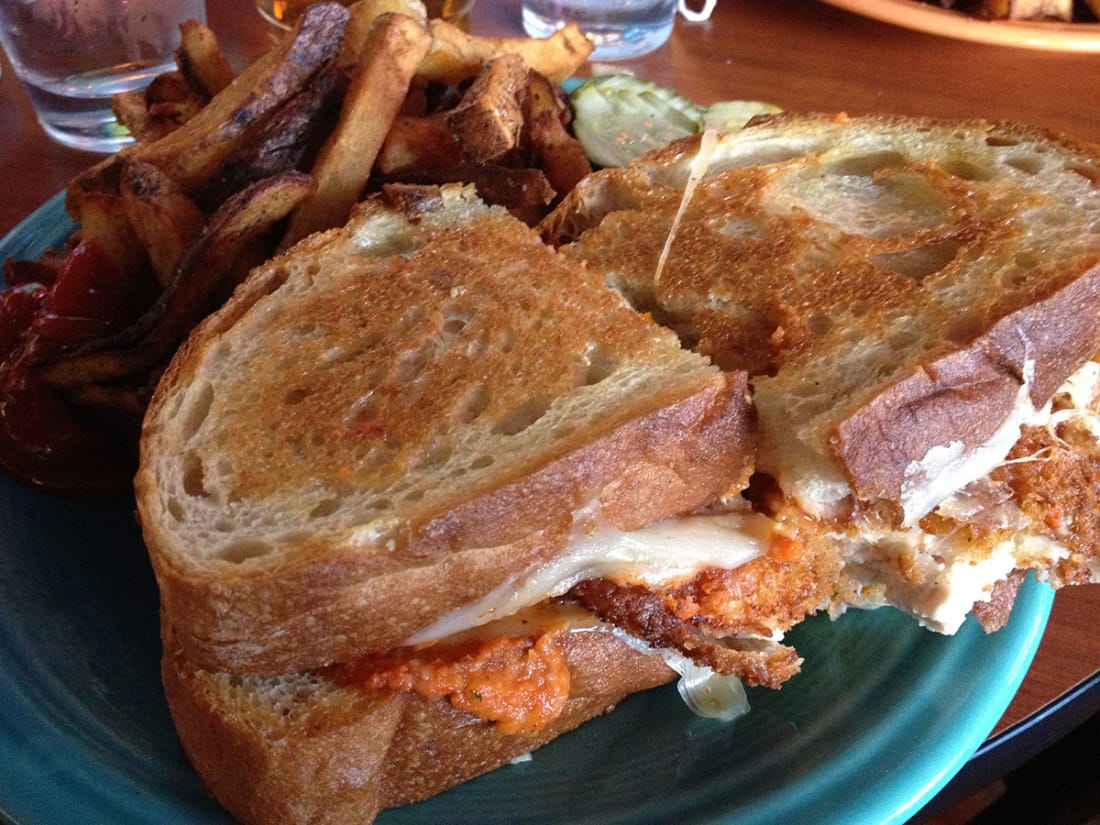 Finding a shop that makes a better classic grilled cheese sandwich than Melt would be quite the task. They take thick, dense bread, stuff it with delicious cheese, and grill it to absolute perfection.
Chef Matt Fish thought up the god sent idea to combine great beer and delectable grilled cheese sandwiches back in 2006. It's safe to say people fell in love; Melt Bar and Grilled now has 10 locations across the state of Ohio.
If sinfully delicious grilled cheese wasn't enough to convince newcomers of the delight that is Melt, this eatery also boasts a Tattoo Family, where seriously committed fans get 25 percent off for life after getting inked with the restaurant's logo.
This place makes it simple. They know that bread and cheese form the base of all that is good in the world, and they stick to that.
Masterpiece Delicatessen - Denver, CO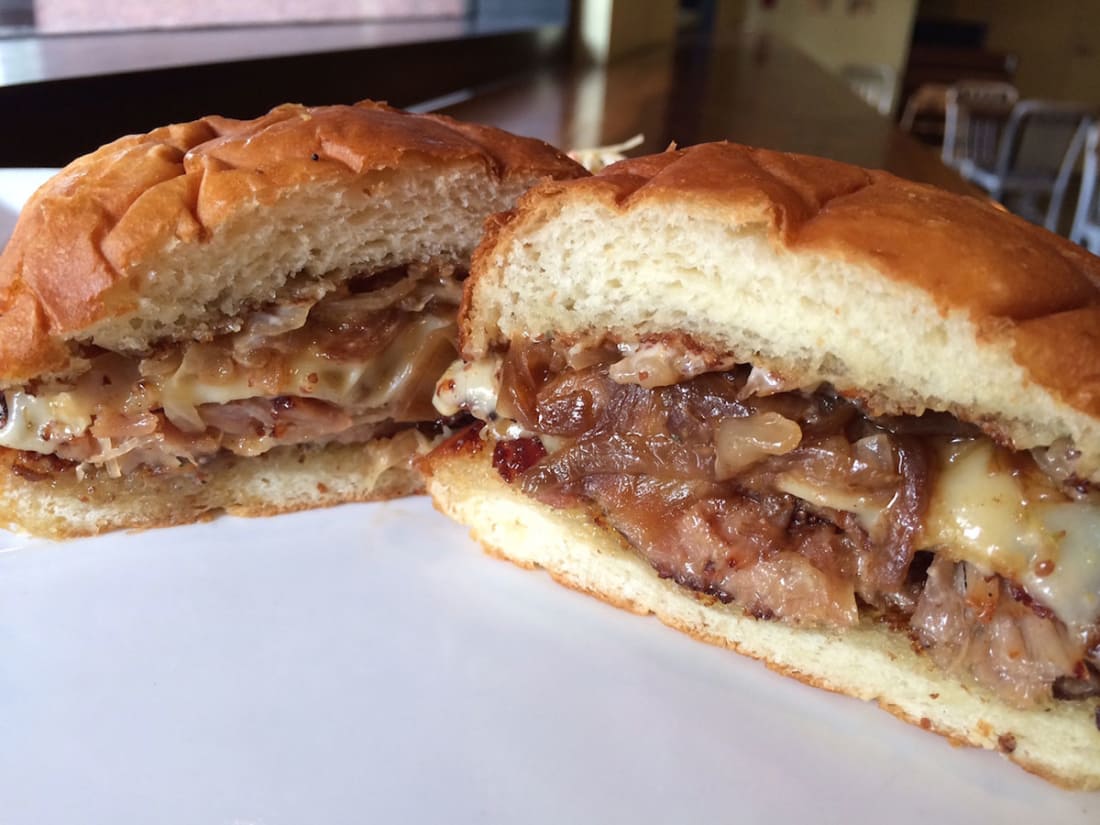 This deli is technically one of six restaurants owned by Brunson & Co. based in Denver, Colorado. Owner Justin Brunson successfully created and grew his business with a focus on house-made and locally sourced ingredients. Combined with his hard to beat culinary skills, it's no wonder this restaurant made the top sandwich shops list.
Masterpiece Deli was the first of this family of restaurants to open. Brunson's idea was to create "fine dining between bread," and that's exactly what he did. Since its opening in 2008, another location has been added to the mix, and a steady stream of awards keeps coming through the door.
Order the Cubano, with slow roasted pork, black forest ham, and melted Swiss cheese, or tuck into a beef brisket sandwich, with 12 hour braised brisket and Taleggio fondue on a baguette. You really can't go wrong with this menu.
Bayou Bakery - Washington DC
Chef David Gaus runs this Louisiana style cafe in the D.C. area. While this shop doesn't only serve sandwiches, the ones it does are mind blowing. At first glance, Bayou Bakery might not seem like a big spot on the map. What they have in abundance, though, is comfort. That's right, true southern comfort gushes out of each and every sandwich that Chef Gaus thinks up.
To start it off, let's talk breakfast. Sausage, egg, and cheese stacked surprisingly high on a dense, moist biscuit will become a mainstay in your diet upon first bite. And when a serious sandwich craving hits, the Muff-a-lotta is an easy decision. What's better than salami, mortadella, smoked ham, olive salad, and provolone served on a sesame seed Italian roll? Take one bite and you'll soon be a believer; not much can top it.
Chaps Pit Beef - Baltimore, MD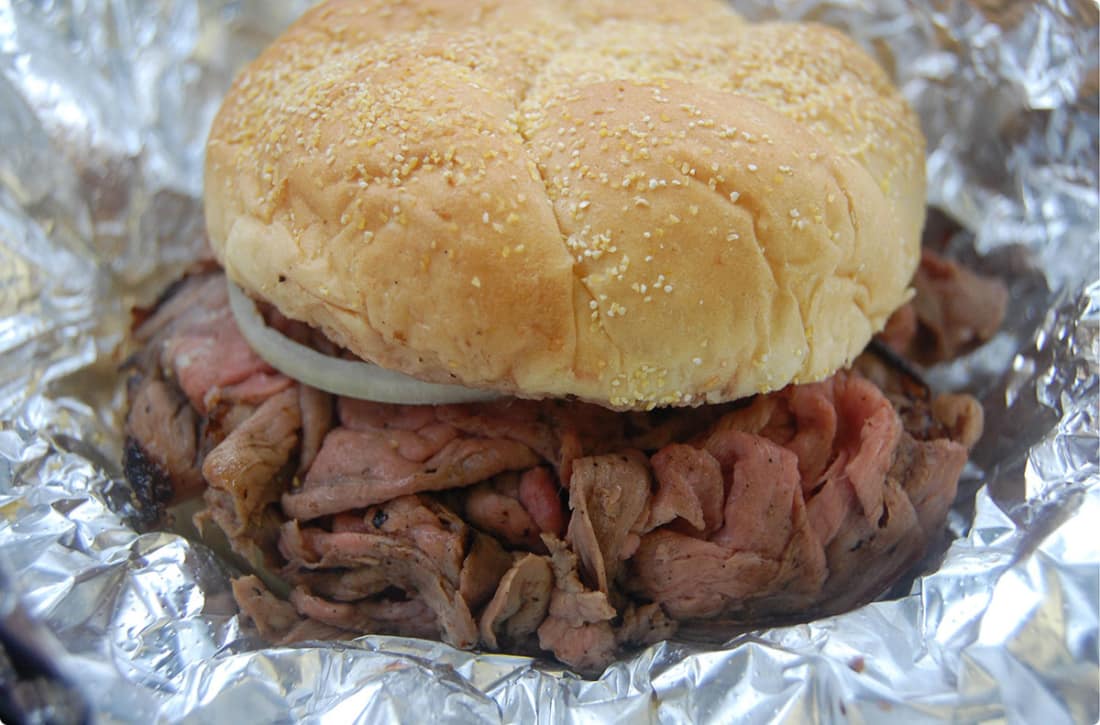 Chaps was brought into existence back in 1987. This is one of those sandwich shops with an interesting history. Purchased as a wedding gift by Gus Glava, this restaurant actually started out as a small, 12 by 15' foot shack that was stationed in the parking lot of Gus's bar (extension cords and all).
Fast forward nearly 30 years, and Chaps Pit Beef has done some serious growing. Awards from the Food Network, Zagat, and the Travel Channel are just a few among many. With such high accolades, there's no doubt that Chaps is serious about their sandwiches.
As the name might suggest, this shop does beef, and they do it well. Other sandwich fillings are on the menu, but the overwhelming majority involves beef in some way, shape, or form.
Outside of their knack for cooking up quality meat, Chaps also differentiates itself by pure size of their sandwich fillings. What you'll find here is a lot of meat held together by two pieces of bread filled to absolute capacity. For an experience of what they're best known for, try the Big John, with pit beef, corned beef, turkey, ham, and sausage.