Feast is powered by Vocal creators. You support
Rajalaxmi Iyer
by reading, sharing and tipping stories...
more
Feast is powered by Vocal.
Vocal is a platform that provides storytelling tools and engaged communities for writers, musicians, filmmakers, podcasters, and other creators to get discovered and fund their creativity.
How does Vocal work?
Creators share their stories on Vocal's communities. In return, creators earn money when they are tipped and when their stories are read.
How do I join Vocal?
Vocal welcomes creators of all shapes and sizes. Join for free and start creating.
To learn more about Vocal, visit our resources.
Show less
The Must-Try Places at Minsk, Belarus
Minsk is the capital city of Belarus since 1919. It also acts as Minsk oblast's administrative center. The city was first recognized in the year 1067. Passed from Lithuania to Poland, the city was successfully gained by Russia in the year 1793. There is a plethora of dishes you can try here. Draniki, dumplings and cabbage and beetroot soup are a few of the most interesting dishes you can go for.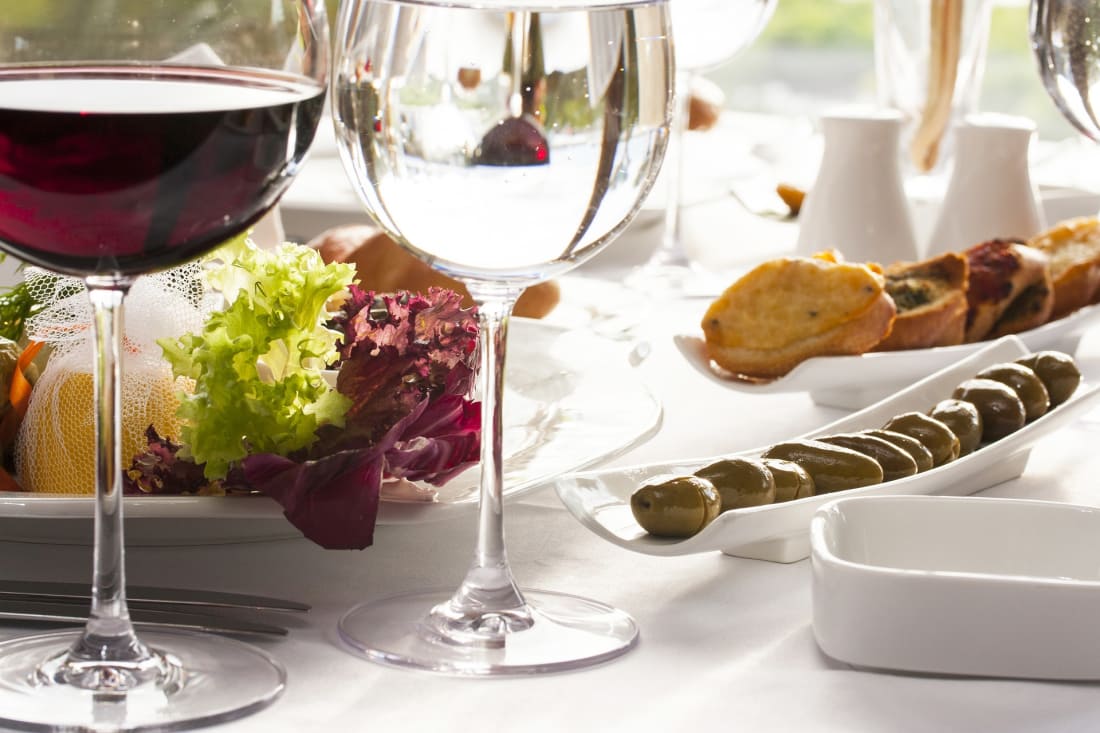 Have a quick look at the list of must-try places to find the most traditional dishes at Minsk.
Kamyanitsa Restaurant – Another special restaurant of Minsk, Kamyanitsa Restaurant has a range of dumplings to serve to their local and tourists. There is a variety in the stuffing found in each type of dumpling. A few of the main ingredients include fruit, cabbage, mushrooms, and pulled or ground meat. The authentic atmosphere gives you the best ambience during your food time. (Address: Ulitsa Pervomayskaya 18, Minsk, Belarus; Contact: +375 17 294-51-24; Website: http://kamyanitsa.by/ru/home/; Timing: Daily 12:00hrs – 23:00hrs)
Feelini – Feelini is famous for the super rich soups it offers. You can taste a range of soups such as meat-based bouillons, cabbage, beetroot, beetroot borshch which is also known as khaladnik. The soups can be either tried Rye bread is one of the best thing to try with the variety of soups. (Address: Ulitsa Internatsional'naya 36, Minsk, Belarus; Contact: +375 44 555-55-56; Website: http://barbaris.by/feelini/index.html; Timing: Monday to Thursday 08:00hrs – 00:00hrs; Friday 08:00hrs – 02:00hrs; Saturday 10:00hrs – 02:00hrs; Sunday 10:00hrs – 00:00hrs)
Falcone Restaurant – The warm welcome of the staff with the serene ambience make this place a wonderful site to enjoy your food. The Italian flavors are very exotically blended with the Belarusian style. The choice of the gourmet food is quite stunning than any other restaurant here. (Address: Ulitsa Korolya 9, Minsk, Belarus; Contact: +375 29 377-77-76; Website: http://falcone.by/; Timing: Daily 12:00hrs – 00:00hrs)
Vasilki – A place to taste the best of traditional Russian food, you should try solyanka soup here. Offering a range of soft and hard drinks, there is a range of vodka and beers with strong flavors. The interesting design of the entire restaurant is stunning and overwhelming. (Address: Praspyekt Nyezalyezhnastsi 89, Minsk, Belarus; Contact: +375 29 764-46-59; Website: http://www.vasilki.by/; Timing: Daily 08:00hrs – 23:00hrs
Restoran Natvris Khe – Restoran Natvris Khe is famous for its ambience, service and the different dishes it offers. Well known for Gregorian styled cuisine, this place has the best of shashlyk and Hinkhali. Right from the live entertainment and music to the cozy silent places, you can expect every type of atmosphere and food here. (Address: Ulitsa Svyazistov 4, Minsk 220138, Belarus; Contact: +375 17 385-02-55; Website: http://gruzin.by/; Timing: Tuesday to Sunday 12:00hrs – 00:00hrs)
Clever Irish Pub – A lively place full of entertainment, Clever Irish Pub is one of the coolest places to hang out with friends during the night time. There are game machines for you to enjoy while having the best of drinks. Whiskey and beer are available in variety. (Address: vulica Hikaly 5, Minsk, Belarus; Contact: +375 29 109-22-22; Website: http://www.cleverpub.by/; Timing: Monday to Thursday 16:00hrs – 02:00hrs; Friday 16:00hrs – 04:00hrs; Saturday 12:00hrs – 04:00hrs; Sunday 12:00hrs – 02:00hrs
Banki-Butylki Bar – Tasty drinks with fast service, Banki-Butylki Bar serves the top quality of cocktail. The weird shots are the most interesting drinks you could ever have here! A hidden gem, as people call it, you should try this bar at least once. (Address: Ulitsa Zybitskaya 6, Minsk, Belarus; Contact: +375 29 322-35-35; Website: https://banki-i-butylki.relax.by/; Timing: Monday and Tuesday Closed; Wednesday and Thursday 7:00hrs – 02:00hrs; Friday and Saturday 17:00hrs – 05:00hrs; Sunday 17:00hrs – 00:00hrs
Malt & Hops – A bar that offers a list of interesting options at the menu, Malt & Hops is an ultimate place to enjoy beer with steak and burger. You can even try chips and the best fish while enjoying with the young crowd of Minsk. (Address: пом. 24, Ulitsa Zybitskaya 9, Minsk, Belarus; Contact: +375 44 599-90-11; Website: http://barbaris.by/malt-and-hops/index.html; Timing: Sunday to Thursday 12:00hrs – 00:00hrs; Friday and Saturday 12:00hrs – 02:00hrs)