The Best Recipes for a Ketogenic Diet
Yummy, yummy (and healthy) food!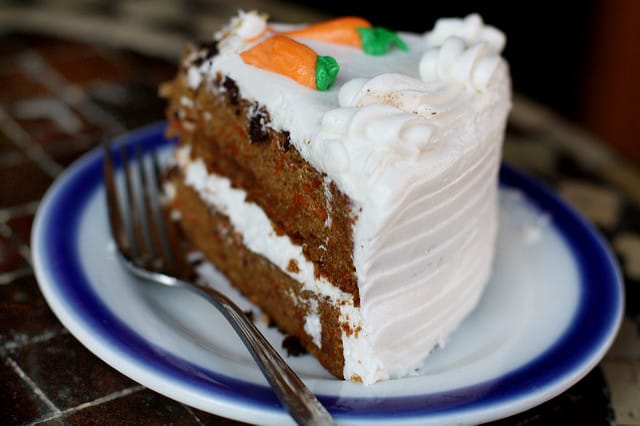 I started the Keto diet on my doctor's orders. I had never heard of it before. All I heard was no grains, low fruits, dairy, meat, and veggies. All I could think was what am I supposed to eat. After a moment of complete disagreement with my new diet, I started researching what it means to be on the Ketogenic diet. I found a lot of recipes that sounded amazing. I learned about alternative flours, such as almond flour, tapioca flour, and coconut flour. I learned about alternative sugars, like Stevia. I learned how to eat healthy while still having the yummy sweetness that I craved, including an almond flour carrot cake for my birthday that was amazingly delicious!
The Ketogenic diet focuses on lowering blood sugar. Grains and potatoes are to be avoided. Only natural sugars found in fruits are allowed but only in moderation. The diet requires a lot of dark leafy greens, like spinach, kale, and swiss chard. Zucchini and broccoli are also very important dark green veggies. Dairy is also very important, as are meats for protein. Only vibrantly colored vegetables are to be eaten in moderation, such as red and yellow peppers and sweet potatoes.
And after all this research, I created some of my own delicious recipes.
Roasted Vegetables
Ingredients:

3 zucchinis
1 – 2 heads of broccoli
2 bell peppers (I used red to add color)
1 medium onion
8 oz. mushrooms
4 tablespoons olive oil
1 teaspoon salt
Directions:
Cut everything into small, bite-sized pieces
Arrange in 9x13 glass baking dish
Add olive oil and salt
Tosh to spread the oil and salt
Cover with lid or aluminum foil
Heat at 425° for 45 minutes or until a little brown
Check ever 10 – 15 to stir
Add salt to taste
Serves: 4 – 6
Healing Energy Smoothie
Ingredients:

1 can of crushed pineapple in pineapple juice
½ cup of food-grade aloe vera
½ cup of something creamy – almond milk, yogurt, etc.
2 frozen bananas (4 halves)
8 oz. of frozen or fresh strawberries
Fill rest of blender - Combo of berries
Green drink of choice (amount of choice)
Any liquid vitamins/probiotics
Directions:
Put all liquid ingredients at bottom of the blender
Put bananas in next
Then, combo of frozen and fresh fruit (frozen – for the cold)
Blend until smooth
Serves: 3
Steamed Asparagus
Ingredients:

1 stalk of asparagus
½ lemon or splash of lemon juice
Water
Butter (optional)
Directions:
Wash and cut off ends of asparagus
Put all asparagus in saucepan
Fill with water until just under asparagus stalks
Put on lid
Heat at between high and medium for about 15 minutes or until a little soft (can be easily stabbed by fork)
Drain pan
Cover with lemon or lemon juice (if using lemon and don't like pulp or picking out seeds, juice it through a strainer)
Optional: Put a little bit of butter on top of the warm asparagus
Best with fresh lemon
Can be served cold (probably not with butter – it won't melt)
Serves: 3
*If cooking multiple stalks, adjust water and lemon halves accordingly and multiply the time cooked by number of stalks or all of them won't cook thoroughly.
Zucchini Fries
Ingredients:
3 medium zucchinis
Olive oil (I used an organic spray)
Salt
Directions:
Wash the zucchini
Cut each zucchini in half
Cut each half into 6 pieces
Cover with olive oil and salt
Put on cookie sheet
Heat oven to 350° and cook for 15 minutes
Flip zucchini and cook for another 15 minutes
*Make sure the fries are not touching on the cookie sheet or they won't cook very well.
Makes: 36 fries
Enjoy!