Stuffed Green Peppers — Oven or Microwave
But back then there were no microwaves!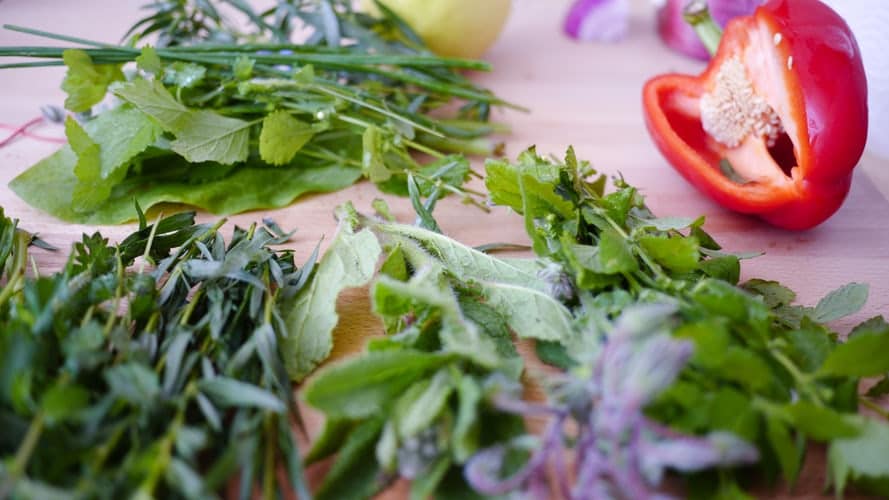 I grew up making these in my "Home Economics" days or, as some of us fondly like to call it, "Homemaking Class" days. This was a family favorite of my dad's but, not so much my children. They would wrinkle their noses, step back and look at me like they were being led to the gallows!
Anyway, there are a lot of different ways you can make these and with different meat mixtures. So you can experiment on your own quite easily. It was a really fun recipe for me to learn on and economical too! But, when we did this is homemaking class there were no microwaves. Later when I was on my own and had a microwave I was stunningly pleased at how much faster it was. They come out great.
Recipe
6 large green peppers

1 pound of ground meat

2 tbsp chopped onions

1 tsp salt

1/8 tsp garlic salt

1 cup cooked rice

1 can tomato sauce, 15 oz

3/4 cup shredded mozzarella cheese
Directions
Cut thin slices from the stem end of each pepper. Remove seeds and guts then rinse. Cook pepper in enough boiling water just to cover them for 5 minutes. Drain the peppers.
Cook and stir hamburger and onion in 10 inch skillet until hamburger is light brown, then drain hamburger mixture. Stir in salt, garlic salt, rice, and 1 cup of tomato sauce and heat through.
Stuff each pepper with the hamburger mixture, standing them upright in an ungreased baking dish about 8x8x2 inches. Pour the remaining sauce over the peppers. Cover and cook in a 350 degree oven for 45 minutes. Then uncover and cook another 15 minutes.
Sprinkle with the mozzarella cheese. Makes 6 servings.
Microwave Instructions
If you are going to microwave these peppers, then prepare them as in the recipe, but do not cook them. Place the cut sides up in an ungreased pie plate about 9 or 10 inches. Cover with plastic wrap and microwave until hot, about 3 to 3 1/2 minutes.
Mix cooked rice, uncooked hamburger, onion, salt, garlic salt, and 1 cup of the tomato sauce. Stuff each pepper with 1/2 cup of raw hamburger mixture. Pour remaining sauce over peppers. Cover with the plastic wrap and microwave for 6 minutes. Turn plate one quarter turn, unless you have a carousel microwave, until mixture is done, 6 to 7 minutes longer.
Sprinkle with the mozzarella cheese.
This makes a very economical meal and it is also filling. You have your meat, and vegetable and bell peppers are very high in fiber, so they are good for you as well. The leaner your meat is, though, the better off you are. Less fat!
I would suggest, if you want something to go along side this, it would be mashed potatoes or baked, whichever you prefer. Either way makes for a very nice, healthy meal.
Sometimes, just as a little extra added kick, I would add a few drops of Tobasco and I can't stress the word "drops" more because that's really all you need, to add some zing. Every time I would make this for my children, though, I had to kind of unmake it. Instead of making it in the usual manner, I would chop the green peppers and put the whole thing in a skillet and make a skillet supper out of it. The same ingredients only in different form somehow makes kids think it's different. But it makes a nice meal for sleepovers. One of the kids even asked me if she could have it like sloppy joes with a bun. So, there you go! It's amazing what kids will eat when it's presented a certain way.