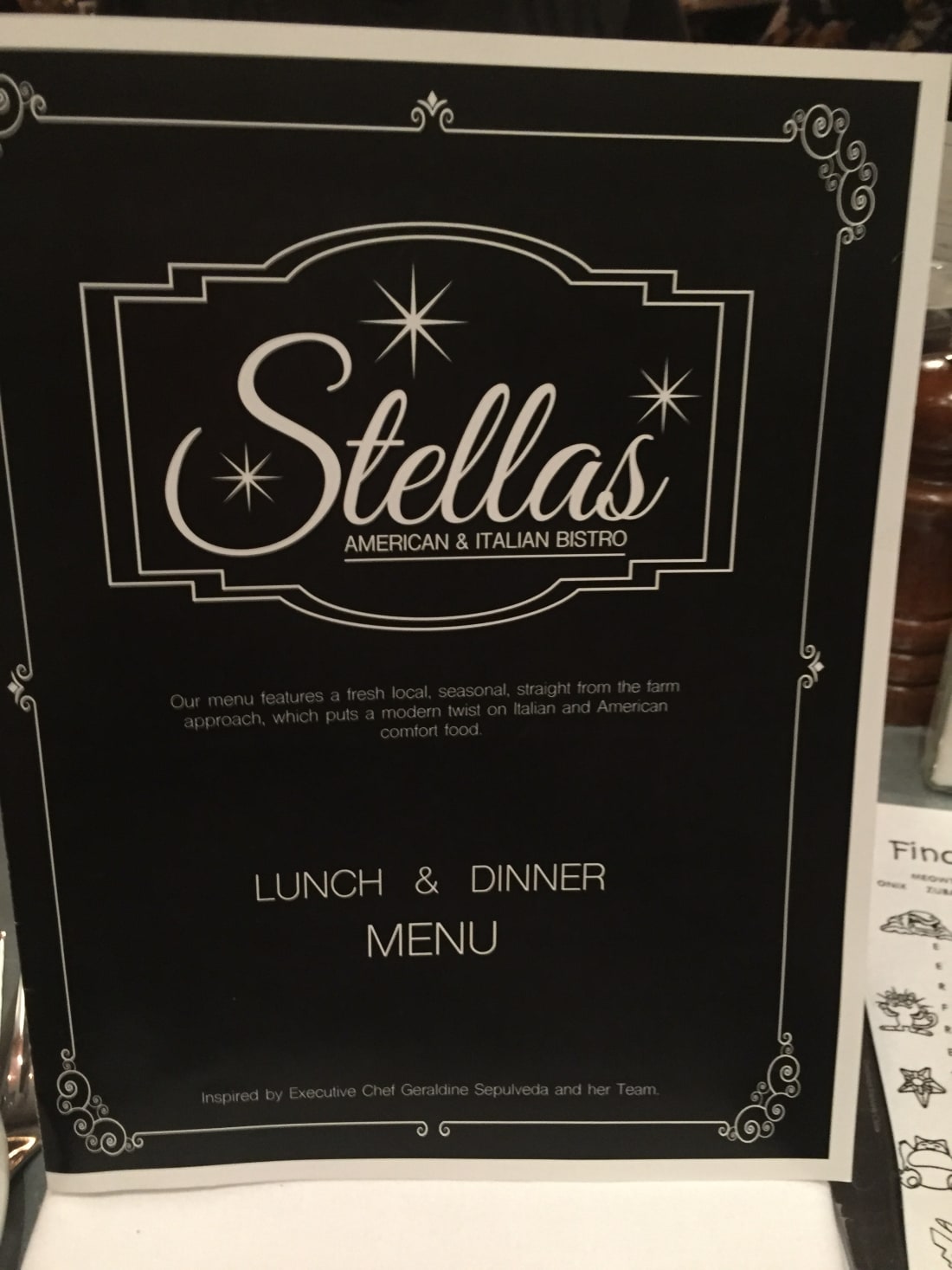 A new Italian restaurant graces the town of Syracuse, Utah bringing with it the vibe of an upscale New York Bistro. Located off of Antelope Drive and in front of Syracuse 6 Movie Theater, the American/Italian dive brings a fancy flare to the small town. As you walk into the place, the ambiance is an industrial modern décor. For couples who want a romantic date night, or families celebrating a special occasion, this restaurant is perfect.
Hostess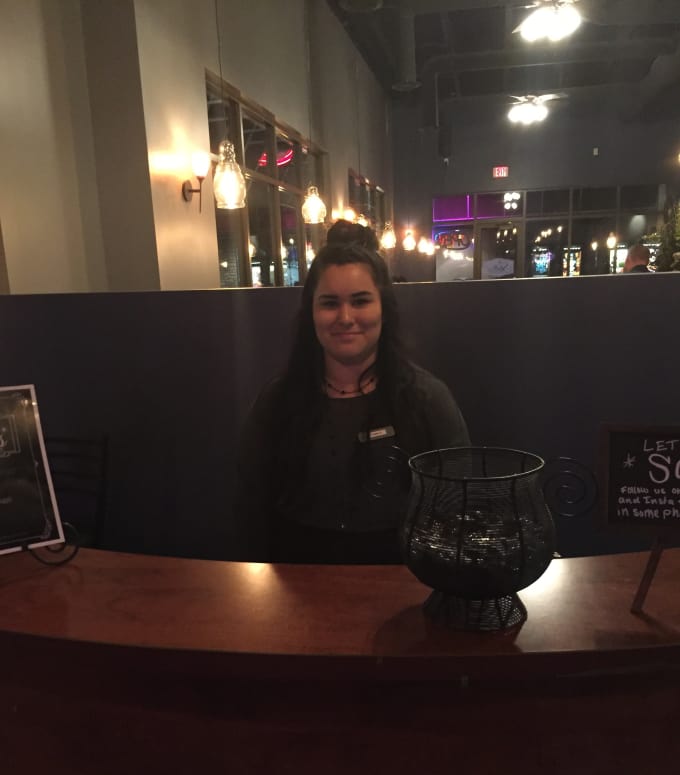 When you enter the doors you are greeted by a nice hostess/host that will guide you to your table. The tables come in different sizes to fit the amount of guest. There are booths or tables as well to accommodate families with children who need to be blocked in by the parents.

Family table.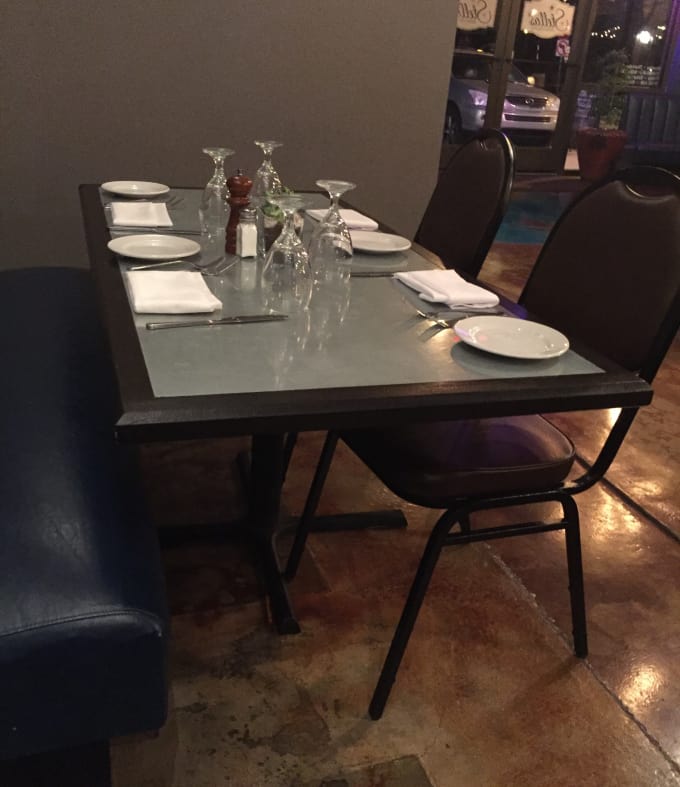 Notice the great textured floors. Also the industrial piping that is all around. The restaurant also has its license for liquor which attracts people who like wine or other drinks with their meals.

Looking inside.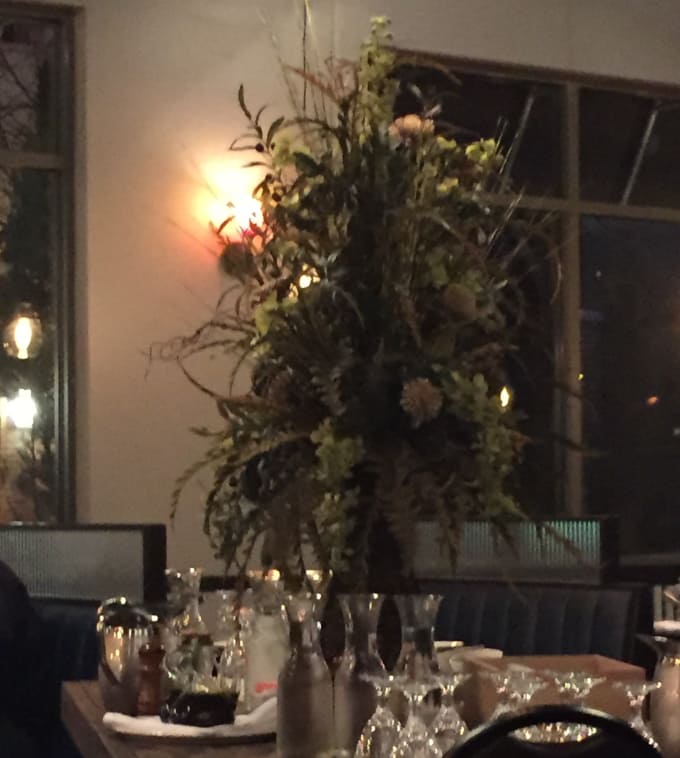 After being seated the waitress or waiter comes to take your order for drinks. He or she also brings you water. The water at Stella's is very refreshing. They say it is just filtered by their soda machine, but it tastes very crisp and delicious. A basket of homemade bread is also brought at this time with herb butter.
Basket of bread.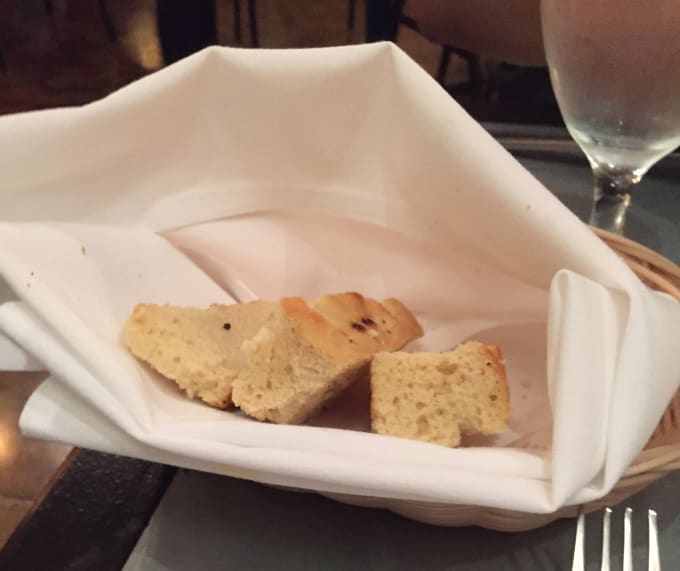 The bread alone can make you full if you are not careful. Along with the bread some people might like to order Appetizers. There is a great choice of Appetizers that can go with good conversations at the table. From Artichoke Dip to Mediterranean Mussels the choice is up to you. The Artichoke Dip was the choice this day and it was amazing. The rich creamy taste with the artichoke is a great combination on the dense bread.

Artichoke Dip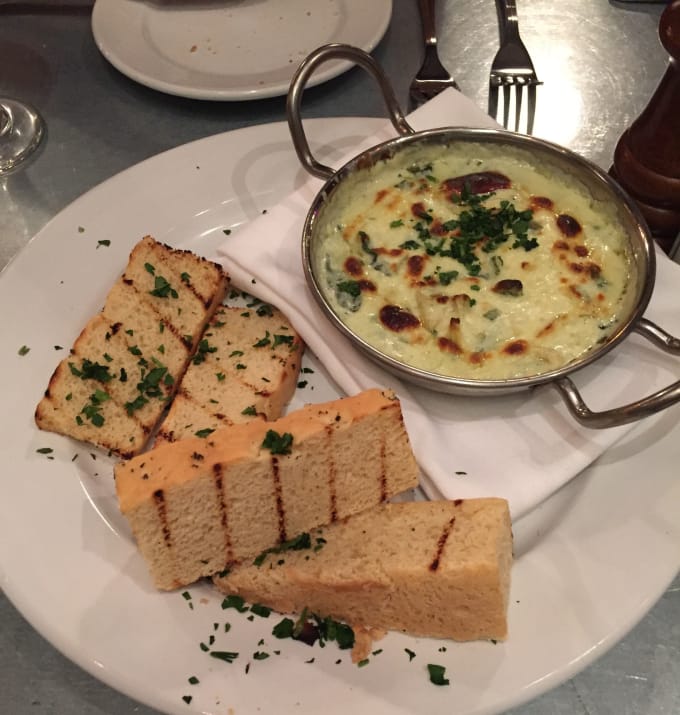 The dip is really one to try. After the appetizers are finished the order comes to your table. There are different categories on the menu letting the patron know the main dish ingredient. Soups and Salads are listed together. Some favorites are Apple Chicken Salad and the Tomato basil bisque. Sandwiches are the next category on the menu. A pulled pork sandwich can be a great meal any time of day. A favorite is French Dip.
When most people think Italian, pasta comes to mind. There are several pasta dishes that are on the menu. Some suggested house favorites are Lasagna Della Nonna. This is housemade with meat Ragu and two cheeses. When this dish is presented it looks small but the look can be deceiving. This dish has so much cheese after a few bites you might need a to-go box.
Lasagna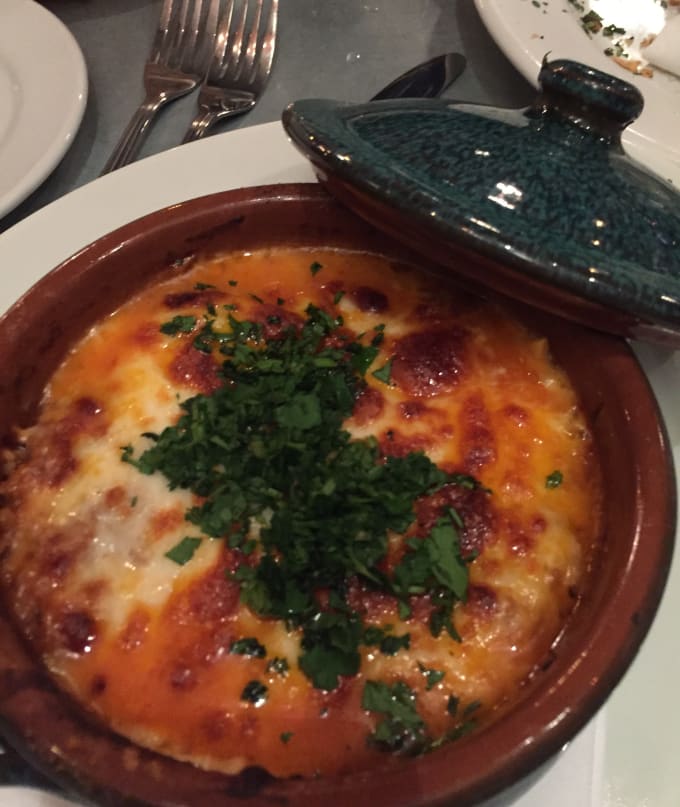 Another dish that is a favorite is the Farfalle Chicken Alfredo. This dish is also served in the child size and is a hit with even picky eaters. The dish is made with bowtie pasta, dried tomatoes, basil, pesto, garlic and a house parmesan cream sauce.

Picky eater.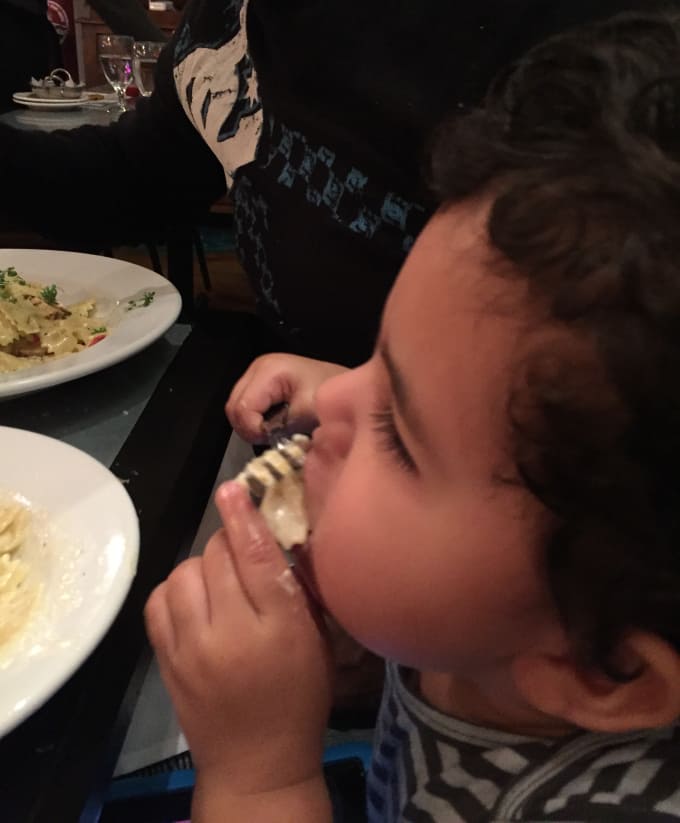 For the traditionalist there is Meatballs. These are housemade served with spaghetti and fresh basil.

Meatballs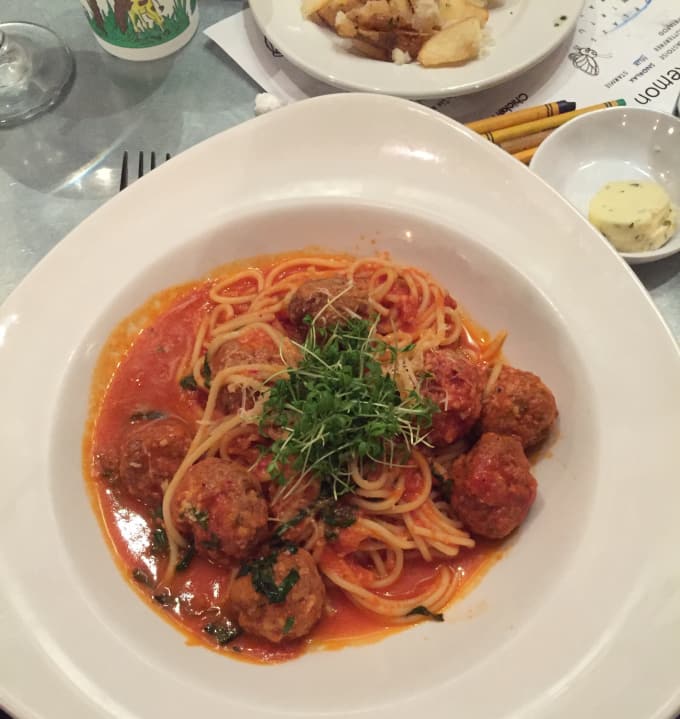 There is a large portion in all the dishes so you will not go home hungry, but you might want to save some room for dessert.
The dessert is a favorite for most and it is so sad it is at the end of the meal. This place is the perfect place if you just want to come have dessert.
There is a Crème Brule, Tiramisu, Chocolate mousse, Italian Cheese Cake, and a Molten Chocolate Cake. If you are in luck there will be five people in your party so you can try all of them. If not you can order all and have a desert for all the work days of the week.
Dessert is served.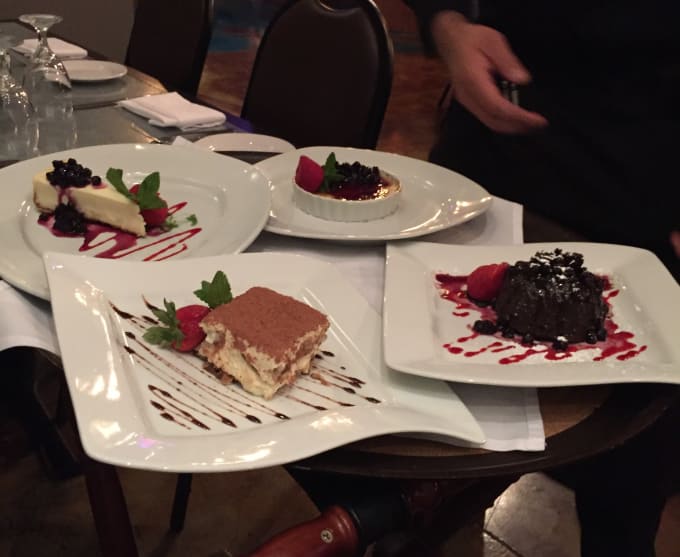 Mousse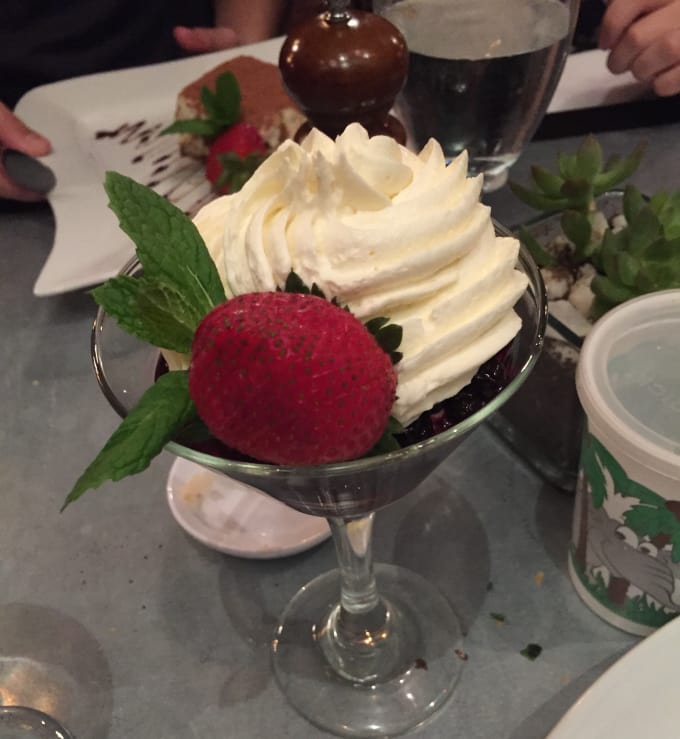 The owner of the restaurant is so amazing. When I told her that I was writing this article she said for the first fifty people who tell her they read this article and show it to her she will give them a Crème Brule so get to reading and Bon Apatite!