Slow Cooked Low Carb Chicken Recipes
If you're watching the carbs you eat and love chicken, check out these slow cooked low carb chicken recipes!
A slow cooker, otherwise known as a Crock Pot, is basically an electrical cooking appliance that prepares food in lower temperatures rather than baking or frying. It can be one of the best appliances in your kitchen and can whip up amazing food — that can be healthy, too.
There are numerous recipes to use with a slow cooker. From pastas to beef, the meal list is endless. Not to mention that you can create some tasty low carb meals.
Of course, if you're on a low-carb diet or just want to eat healthy for yourself, the Crock-Pot can definitely cook you up healthy meals that taste delicious with tons of flavor. Just because you're making a low carb meal, that doesn't mean it won't taste good. In fact, some of the recipes I'm about to show you taste ten times better than a regular carb meal.
And, it is my pleasure to list the best slow cooked low carb chicken recipes.
Roast Chicken and Gravy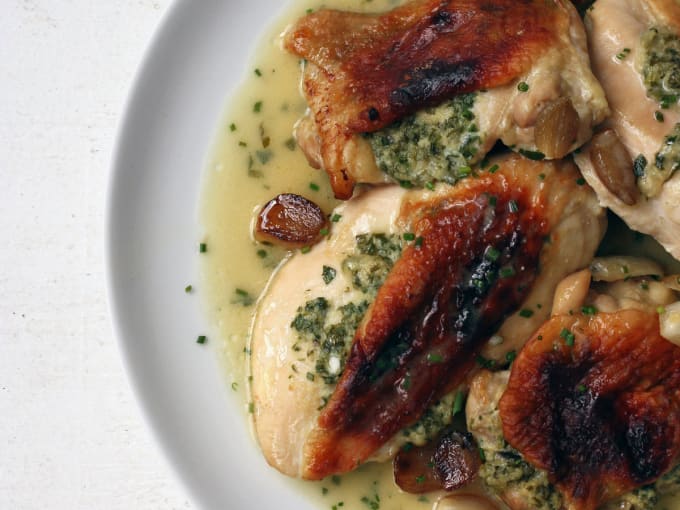 This roast chicken and gravy is seriously one of the best slow cooked low carb chicken recipes... ever. I mean, you've got an entire, juicy chicken with sautéd onions and garlic, just drenched in gravy. The gravy is certainly the best part of this meal — leaving the chicken completely soaked in the goodness. Get the Roast Chicken and Gravy recipe here.

Mahogany Chicken Thighs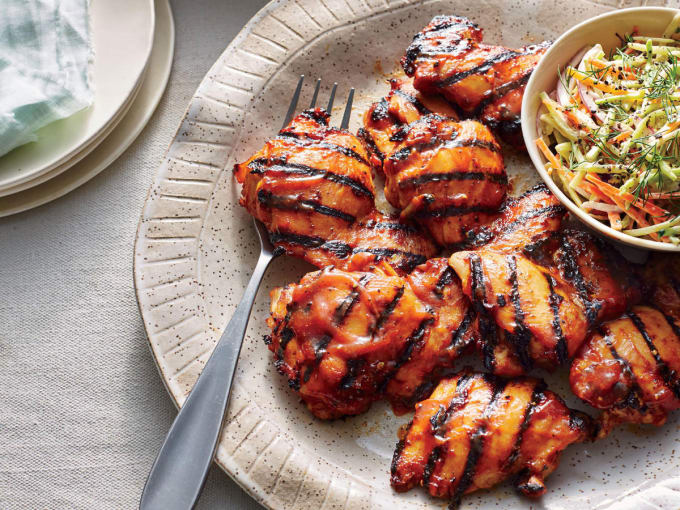 Just having the word "mahogany" next to chicken thighs puts a delectable image in your head. If you still don't see it from my perspective, picture chicken just drenched in pineapple juice, soy sauce, honey, garlic, ginger, and other tasty spices and sauces, all while cooking up one of the best slow cooked low carb chicken recipes you can think of. Still can't see it? Try the Mahogany Chicken Thighs recipe.

Buffalo Chicken Lettuce Wraps
A lot of lettuce wraps are low carb, and most lettuce wraps are delicious. But this lettuce wrap is definitely one of the tastiest slow cooked low carb chicken recipes out there. If you love buffalo chicken, but want to keep the calorie count low, you can thank me later after making this mouthwatering meal. Get the Buffalo Chicken Lettuce Wraps recipe here.

Chicken Fajita Soup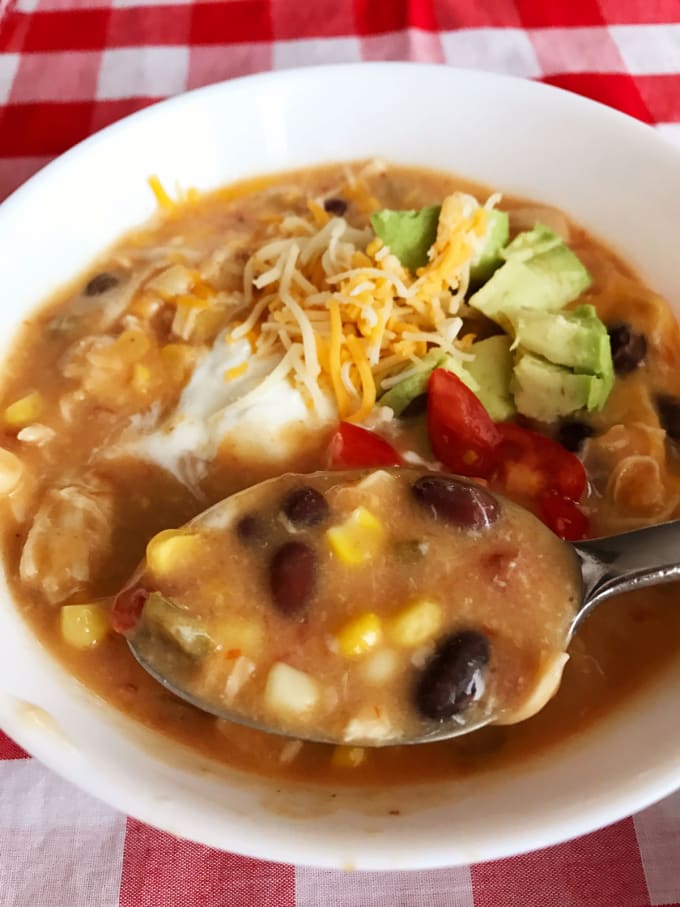 Who doesn't love chicken fajitas? But what about in soup form? Don't shy away, because this meal is literally all about flavors. Soups tend to be chock-full of flavors, and this particular one will make your tastebuds dance like it's Saturday night. Keeping it low carb, the soup consists of chopped cilantro, shredded cheddar cheese, and, of course, a dollop of sour cream. Get the Chicken Fajita Soup recipe here.

Greek Stuffed Chicken Breasts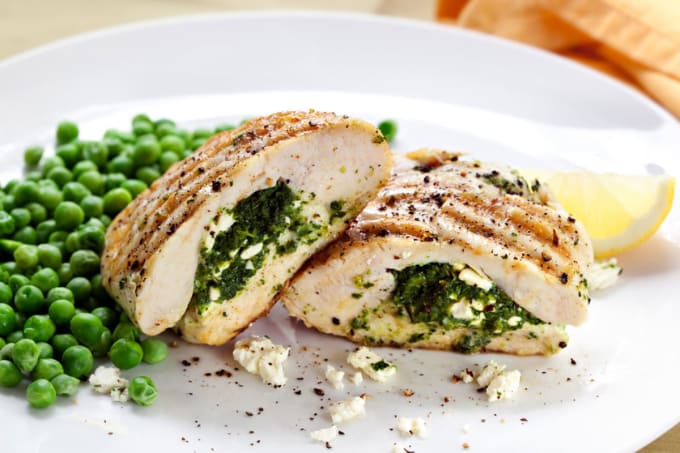 You have to admit, anything "Greek" related will almost always taste phenomenal. And this particular Greek-related meal will blow your mind. Chicken breasts stuffed with ham, cheese, wild rice with apples and sausage, spicy corn, poblano peppers with cheese — OK, I'm sure you understand how amazing this sounds. Did I mention that each bite is moist with flavor? Just try the Greek Stuffed Chicken Breasts recipe already.

Curried Chicken, Barley, and Vegetables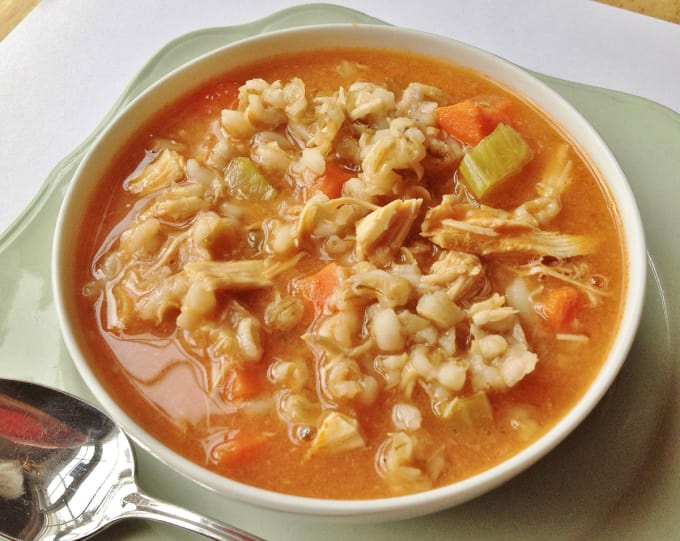 This is easily one of the healthiest options in the list of best slow cooked low carb chicken recipes. Chicken thighs surrounded by fresh, delicious vegetables is a meal worth every bite. And as a garnish: peanuts, raisins, and green onions. Sign me up — here's the Curried Chicken, Barley, and Vegetables recipe.

Chocolate Chicken Mole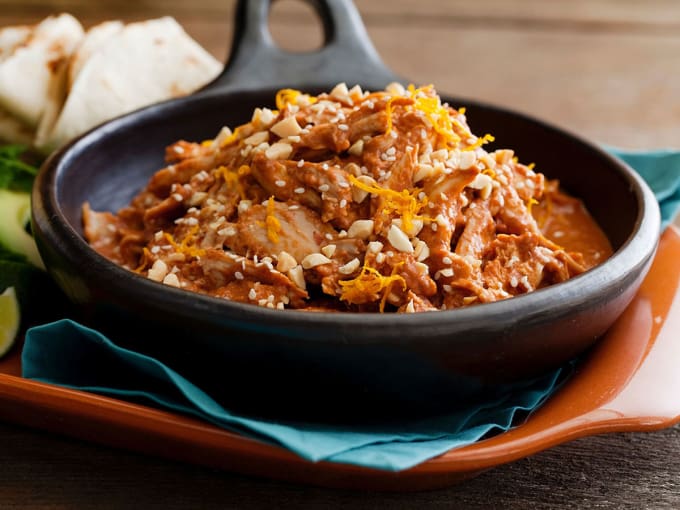 No, you're eyes aren't playing tricks on you — that does say chocolate chicken. But it's not what you think. In fact, it's even better than what you think. This chicken recipe does feature 70 percent dark chocolate, and, yes, the chocolate actually makes the chicken taste better. It's like cheating your way through eating chocolate for dinner, but in a low-carb, healthier way. Get the Chocolate Chicken Mole recipe here.

Easy Chicken Enchiladas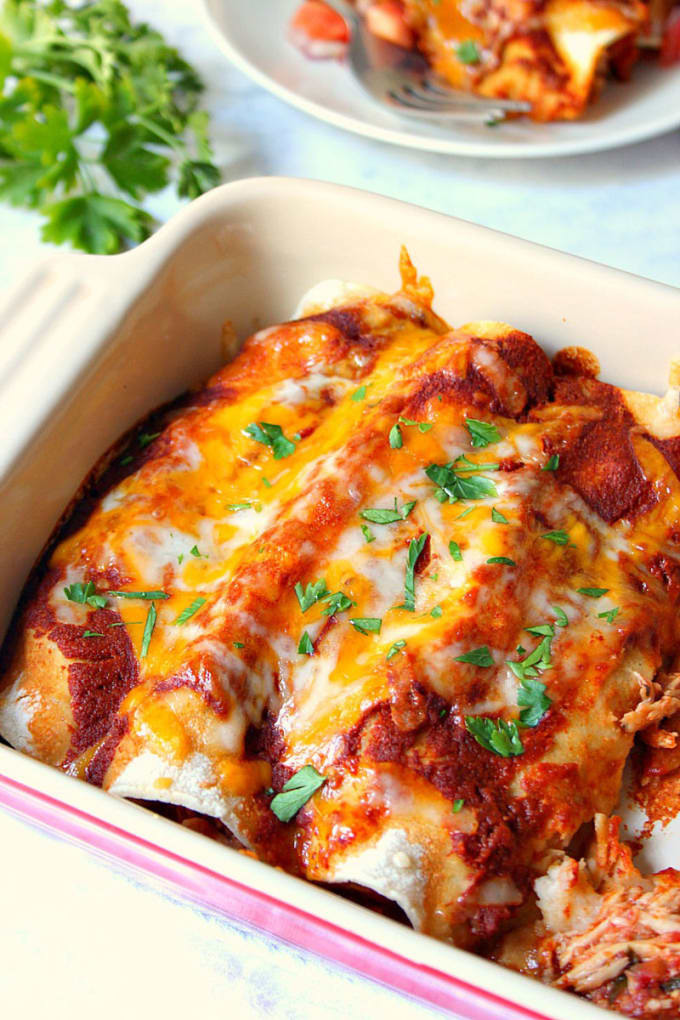 Who knew you can cook up enchiladas on a slow cooker? Believe it or not, this one is one of the best slow cooked low carb chicken recipes you'll have. Even though this is still low carb, the cheese and tortilla wraps don't seem to budge it. You've never seen low carb enchiladas like this one, right? Get the Easy Chicken Enchiladas recipe here.

Lemon and Olive Chicken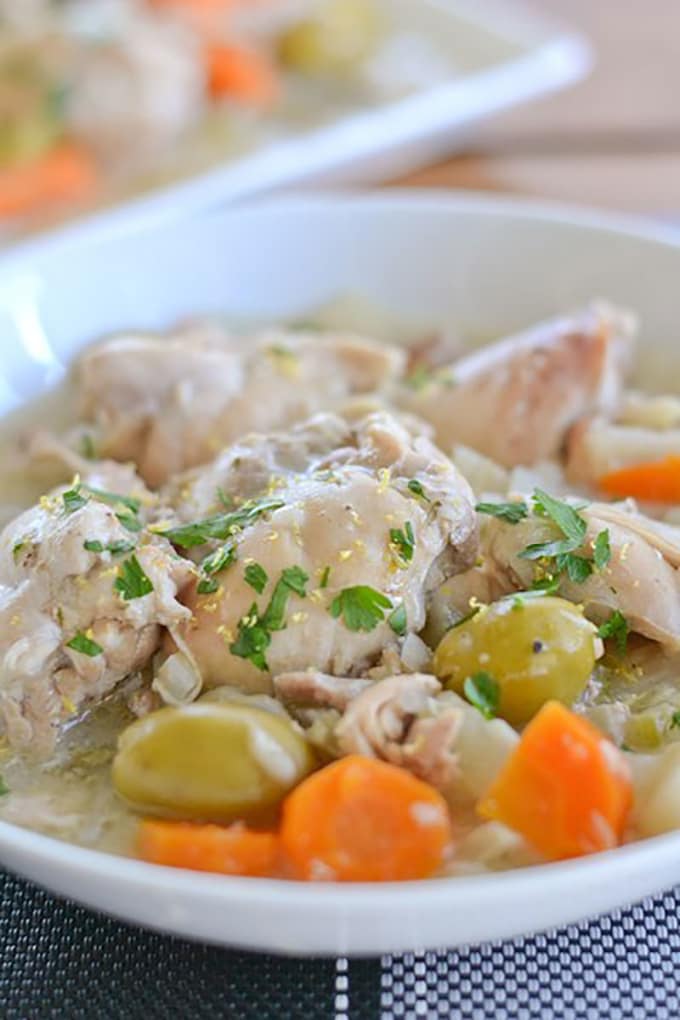 Tell me a better combination than lemon and chicken... I'm waiting. This chicken recipe is definitely one of the tastiest slow cooked low carb chicken recipes out there. Lemon literally goes hand-in-hand with chicken like peanut butter and jelly. The citrusy taste of the lemon in every bite of the soft, juicy chicken makes this meal a piece of heaven. Get the Lemon and Olive Chicken recipe here.