Restaurant Chains That No Longer Exist
An in-depth look at the surprising stories behind restaurant chains that no longer exist.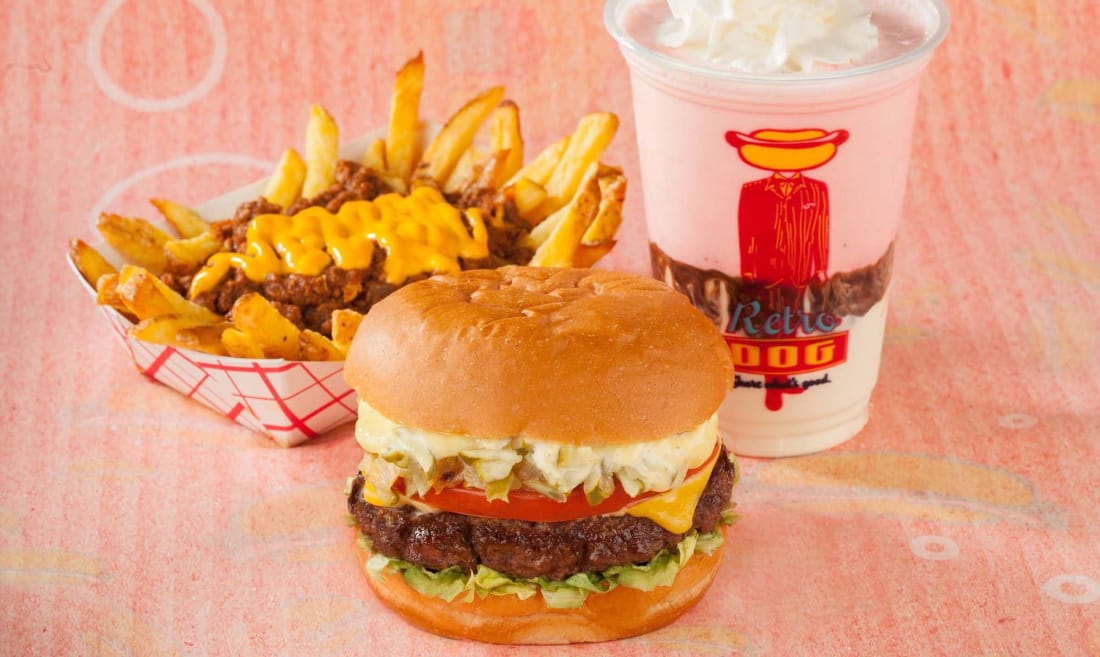 McDonald's. Taco Bell. Applebee's. Chipotle.
Everyone knows these names as famous restaurant chains that can be found across the nation. To a point, restaurant chains almost seem like an institution as steady as banks, major clothing brands, and credit card issuers.
When you go to a certain restaurant chain, you know what you should expect. You know what dishes they'll serve, what you enjoy there, and the overall quality that you'll get. That's one major reason why franchise restaurants, fast food joints, and other similar chains have such staying power, after all.
To a point, it's almost comforting to see how many chain restaurants are out there seem to withstand the test of time. Going to them almost feels like going to an old friend because we've known them for so long.
It seems like restaurant chains always survive depressions, recessions, and major shifts in dining trends, doesn't it?
Not quite.
There are many restaurant chains that no longer exist — some of which used to be major competitors to the places you enjoy today. The stories behind them are often fascinating, awkward, or downright tragic at times.
Some of the stories of bygone restaurant chains are fairly well-known, like what happened to Chi-Chi's. Here are some of the stories "behind the scenes" of restaurant chains that no longer exist that you might not have known about.
Howard Johnson's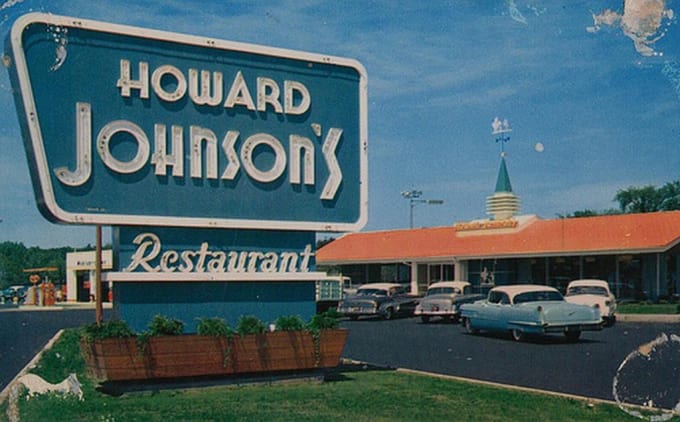 In the early 1920s, a business owner by the name of Howard Johnson started a restaurant chain featuring a soda fountain and fresh lunches for travelers along a major highway. His restaurant exploded in popularity, and it quickly became one of the largest restaurant chains in the country.

It didn't take too long for the restaurant's dedication to fresh ingredients, classic American food, and great service to pay off. Howard Johnson's rapidly expanded to over 400 different locations, including a number of hotels and outposts.
By the 1950s and 1960s, Howard Johnson's became virtually synonymous with family-friendly dining across the country, all-American restaurant fare, and being "the restaurant under the orange roof."
Howard Johnson's success as a restaurant chain can be attributed to its simple — but highly varied — menu. It was a restaurant chain that offered ice cream sundaes, steak, fried clams, burgers, and just a little bit of something for everyone.
The food was notoriously high quality, and it also happened to be one of the first sit-down restaurants that remained affordable for families of all sizes. By the 1970s, the restaurant's popularity had peaked.
However, it was the menu's variety and serving style that also led to its downfall.
During the 1970s, fast food restaurant chains like McDonald's exploded onto the scene. The cheap food and lightning-quick service ushered in a trend that quickly made Howard Johnson's seem overpriced and obsolete.
By the 1980s, restaurants also began to specialize in a particular type of food. Chi-Chi's, for example, specialized in Mexican fare, while Bennigan's was allegedly Irish cuisine. Howard Johnson's menu variety made it impossible to specialize, which ended up also hurting sales numbers.
Unfortunately, HoJo never quite was able to recover from its downfall in popularity, and restaurants began to shutter. As of 2013, only three restaurants bore the Howard Johnson's name.
In 2017, the last Howard Johnson's restaurant closed its doors and went up for sale, marking the end of an era. All that is left of the Howard Johnson's name is a series of hotels — all boasting the same orange roof as the diners once did.
As a result, one of the earliest restaurant chains also now is one of the latest restaurant chains that no longer exist.
Beefsteak Charlie's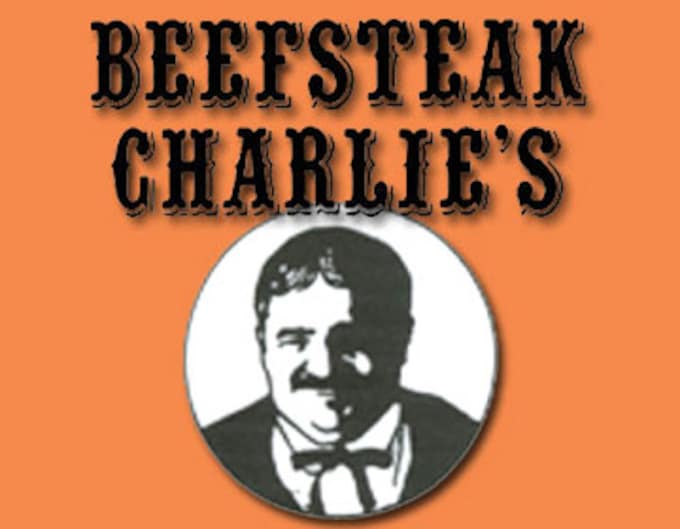 With a name like Beefsteak Charlie's, it's clear that this chain restaurant was designed to be a very family-friendly franchise — and it was!
Named after a famous New York restaurant that was famous in the 1910s, the Beefsteak Charlie's franchise started in 1976 as a revival of the then-bankrupt Steak & Brew restaurant chain.
The principle of the Beefsteak Charlie's restaurant chain actually wasn't that different from T.G.I. Friday's today. To a point, what the chain offered may have been a better bargain than what you'd find in most any other restaurant franchise today.
The chain's most popular commercial catch phrase was, "You're gonna get spoiled," and spoil their clients, they did! You see, Beefsteak Charlie's was known for its unlimited salad bar, as well as its unlimited sangria, beer, and wine.
Unfortunately, Beefsteak Charlie's didn't last very long as a chain. The cost of sangria, wine, and beer often ate into the restaurant's ability to pull a profit. So, of the 60 locations that were open at its peak, many had difficulty actually making ends meet.
Even so, Beefsteak Charlie's had become a household name. In fact, even Saturday Night Live had a skit lampooning the restaurant's massive portions and crazy alcohol service.
When the franchise switched corporate owners, most of the restaurants bearing the Beefsteak Charlie's name were closed. By 1992, only two remaining locations were being advertised as a chain — both of them being in New York City.
After 2001, the last remainder of the Beefsteak Charlie's chain closed due to difficulties making ends meet. Now, it's one of the many restaurant chains that no longer exist anywhere in the world.
Sambo's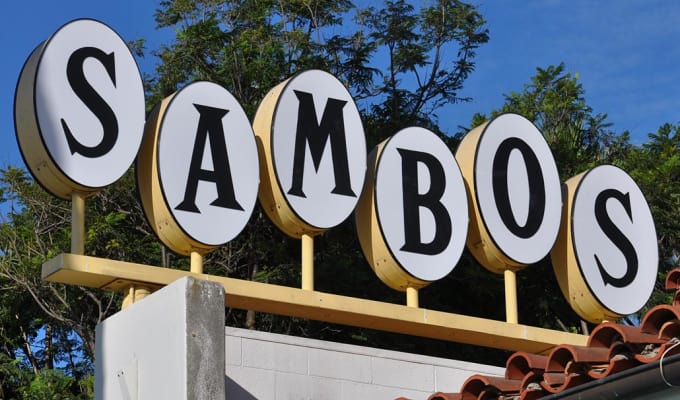 Sambo's is one of those restaurants that is truly a relic of the past — and a prime example of how far we've come in terms of tolerance, manners, and tact.
Awkwardly named after owners Sam Battistone, Sr. and Newell Bohnett, Sambo's was a pancake house that had over 1,100 different locations by the late 1970s.
As anyone today would most likely guess, Sambo's downfall could be seen in its awkward and derogatory name.
The chain itself started in 1957, and by 1959, the owners realized that their name coincidentally also was featured in a children's book called The Story of Little Black Sambo, which is just as filled with stereotypes as you'd expect.
Rather than consider the potential of being offensive, Battistone and Bohnett chose to capitalize on the coincidence. They printed menus featuring a dark-skinned boy, a tiger companion, and a light-skinned man called "The Treefriend."
One would think that alone would make most marketers give pause considering the dialogue about civil rights being broached throughout the country, but no. This was not the case.
To make matters even worse, dinners involved names like "Mama Mumbo" and "Papa Jumbo." (Is it really surprising that Sambo's is among many restaurant chains that no longer exist?)
By the early 1960s, it became clear that using a "coincidentally racist" name with intentionally racist pictures as advertising probably wasn't a good idea. As a result, they switched their mascot to a light-skinned boy in a turban.
Though protests began to boil during the 60s, Battitstone and Bohnett believed that they could gloss over the obvious racism in their marketing. By the 1970s, it became clear that they couldn't do this; multiple black communities opened lawsuits against the restaurant chain due to the obvious tie to the racial slur in the company's name.
Soon, many communities either refused to grant permits to Sambo's chains or refused to allow them to continue business in city limits. The pancake houses began to get rebranded as "The Jolly Tiger" wherever backlash was seen.
More backlash started to happen, which quickly spelled the beginning of the end. With every rename attempt and every attempt to "refresh company finances," more stores shuttered or were bought up by other chains. By 1982, all but one Sambo's restaurant was closed — thereby making the chain, no longer a chain.
With most chain restaurants that no longer exist, it's hard to determine what closed them down without research. With Sambo's, on the other hand, it's fairly obvious. Even so, it's shocking to think that this once had more locations than many other chain restaurants today.
All-Star Café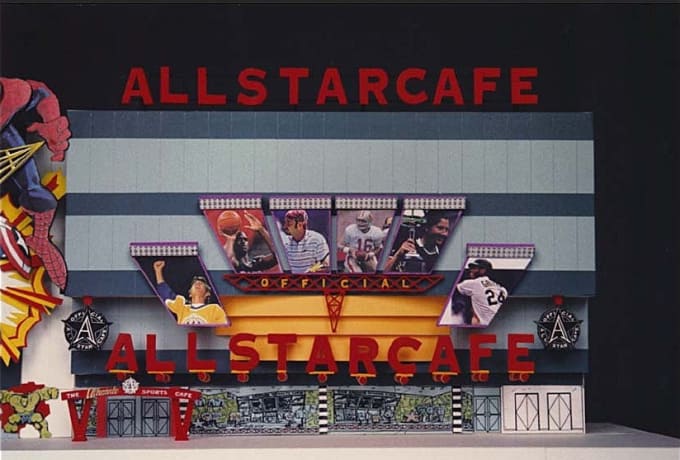 The All-Star Café was, in many ways, a product of the 80s and 90s world of franchise restaurants. The runaway success of chains like the Amazon Café and the ever-present Hard Rock Café made it seem like people really liked themed restaurants that featured cool celebrity kitsch or animatronic animals.
With the All-Star Café, a number of major sports stars ended up investing into the chain as a way of supplementing their income. It was the chain that tricked many kids into hoping that they'd see stars like Ken Griffey Jr. dining alongside them — and got many parents booking birthday parties for their hopeful baseball fans.
Their downfall was due to a number of factors, including the overwhelmingly greasy "stadium cuisine," the sky-high prices, as well as the fact that there were way fewer sports fans than there were fans of actual celebrities.
There were only a few of these restaurants in the United States, because they were meant to be "tourist" hotspots. That, too, ended up causing a problem since the price of the real estate needed for the chain to succeed was often far too high.
Since Planet Hollywood owned the chain, when the All-Star Café declared bankruptcy, all the remaining members of the chain ended up being converted into Planet Hollywood restaurants and concert venues.
As with many things involving a theme, the All-Star quickly saw itself become one of many restaurant chains that no longer exist.
VIPS Cafe
In many ways, VIPS was one of the few restaurant chains on this list that seemed to have a lot of promise. Founded in 1968 as a simple pancake house chain, VIPS had a lot to offer guests in terms of good food, great service, and unassuming decor.
With its gentle Western charm and its Denny's-like cuisine, there's not much that should have kept this pancake house chain from surviving. Perhaps that's why VIPS ended up being bought out by its competitors at exorbitantly high prices.
Much like its main competitor, Denny's, VIPS was known for serving up tasty pancakes nearby freeway exits. So, when Denny's made an offer to buy up half of the VIPS chain, the owners of the chain accepted.
Then, JB Restaurants, another major chain shareholder, bought up half of the restaurants left under the VIPS name. The remainder of the VIPS restaurants were bought up by 1982, making VIPS one of many freeway restaurant chains that no longer exist.
However, much like Howard Johnson's, VIPS still lives on as a hotel chain on the West Coast...Or, at least it did, until they, too, were sold off and rebranded as Phoenix Hotels.
Kenny Rogers Roasters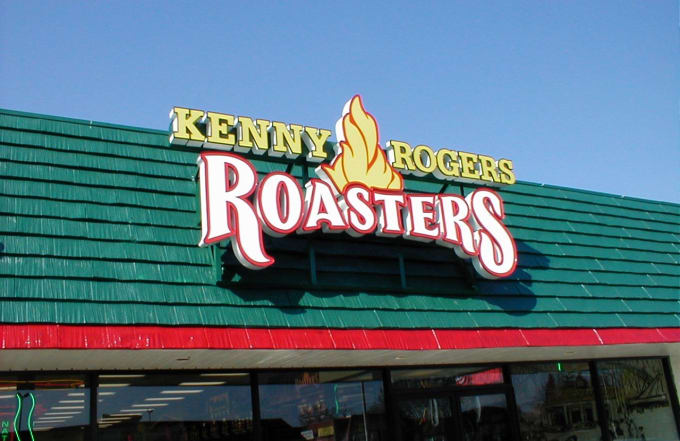 Kenny Rogers is a famous country singer whose name you probably recognize from his music, and maybe a MAD TV skit or two.

In 1991, the country music star decided that it was time to diversify his income, and he chose to do it by opening up a country-style restaurant focused on serving up finger lickin' pieces of spit-roasted chicken. And thus, Kenny Rogers Roasters was born.

However, there was a problem with the overall business model that Kenny Rogers had in mind.
Kenny Rogers marketed his chain by showing his food to be a healthier side of country-style chicken with the catchphrase, "Less fat...less salt...less calories." The chicken was seasoned with spices and citrus juices, then roasted over a wood fire. It was delicious.
Unfortunately, country music fans aren't exactly known for liking chicken that is roasted rather than fried, and they definitely aren't known for buying into healthy food choices. When it became clear that fatty fried food wasn't on the menu, many people just stopped going.
So, the menu planning didn't mesh with the target market, and the business failed in the United States.
Oddly enough, Asia and the Middle East still seems to love Kenny Rogers Roasters. So, while this may rank among restaurants that no longer exist in the United States, it seems like Kenny Rogers did make a chain that had some staying power — just not in the United States.
Burger Chef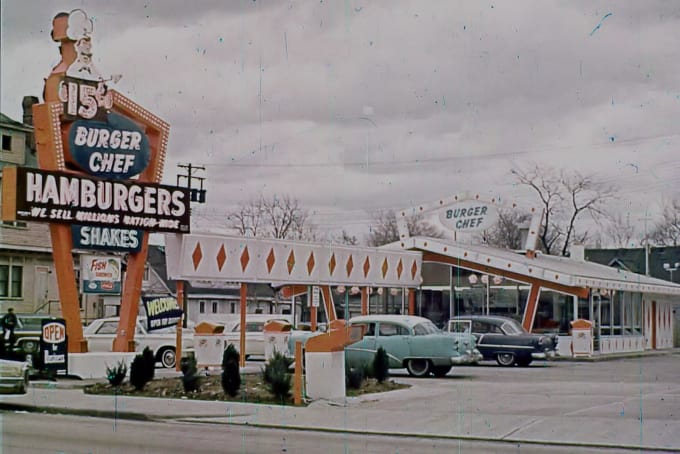 McDonald's has taken down quite a few competitors during its rise to becoming the most popular fast food chain in the world. You may have heard of Burger King and White Castle, but did you know that there was another, now-defunct restaurant chain that had the Golden Arches shaking in their shoes?
During the 1950s and 1960s, McDonald's biggest competitor wasn't any name you'd recognize today. It was actually a chain called Burger Chef — and it was started by the General Electric company!
GE's bid to get its corporate foot into the restaurant world was sparked after McDonald's and other fast food chains proved that people loved getting their meals as quickly and cheaply as possible.
In an attempt to outdo current chains, General Electric created restaurant technology that could grill up 800 burgers per hour, as well as a shake machine that was similarly prolific. Technologically speaking, it was one of the most innovative fast food franchises of the 60s.

More impressively, Burger Chef was the first chain that actually started the tradition of giving kids a toy with their meal — and also was the first chain to offer up flame-broiled burgers.
The first wave of Burger Chef restaurants were an instant success, and within a matter of years, the chain expanded to over 1,200 different locations across the country. Only McDonald's had more locations at the time, and only by about 400 more stores.
However, it seemed like overexpansion and a lack of quality was what ended up killing Burger Chef. The chain was bought by General Foods, and then slowly started to decline in profitability. Most of this was because General Foods made a major error in negotiating with franchise owners, which left them taking very little share of the profits that each franchise owned.
With General Foods not finding the chain profitable enough to continue expansion, they sold the chain off — and the restaurants all became Hardee's. Just like that, the entire chain vanished.
Now, it's one of many fast food restaurant chains that no longer exist, and is regularly cited as one of the few competitors that could have toppled the McDonald's juggernaut in its prime.