Old-Fashioned Raisin Bread
From back in the day!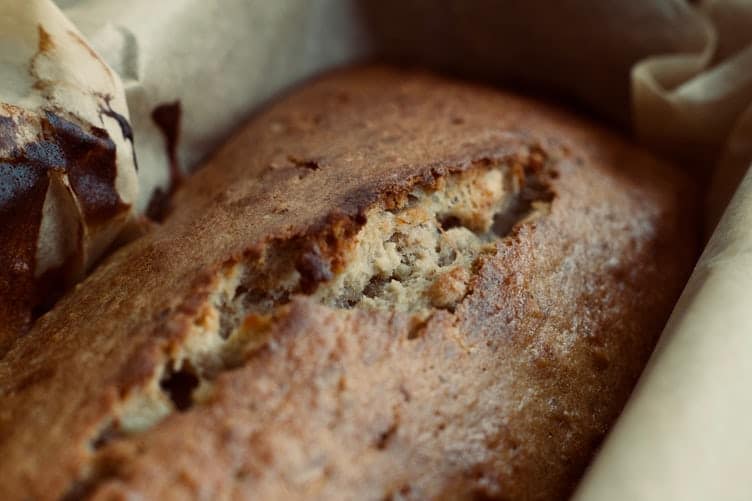 My father-in-law wasn't much for words but, one day he stopped by while I was making bread and asked me if I could make raisin bread. I told him that I had never made it but, I would be honored to give it a whirl. Well, I did and he loved it! From then on it was official. "Papaw" was a soft touch when he had his fresh homemade raisin bread.
Recipe
2 packages active dry yeast
3/4 cup warm water (105-115 degrees)
2 cups lukewarm milk, scolded then cooled
3 tbsp sugar ( plus 1/4 cup sugar for later)
3 tbsp shortening
1 tbsp salt
7 to 8 cups flour (do not use self-rising flour)
1 1/2 cup raisins
2 tsp cinnamon
Margerine or butter, softened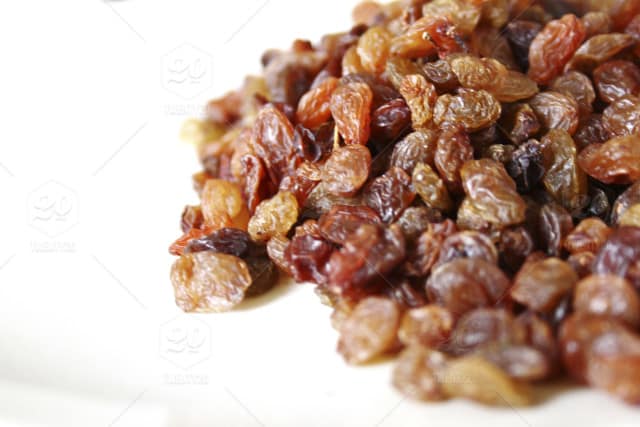 Directions
Dissolve yeast in warm water in a large bowl. Stir in the milk, sugar, shortening, salt and 4 cups of the flour. Beat until smooth; this may take a few minutes. Mix in enough remaining flour to make the dough easy to handle along with the raisins.
In a separate small bowl mix 1/4 cup of sugar and 2 tsp of cinnamon and set aside.
Turn dough onto lightly floured surface and knead until smooth and elastic. This is going to take about 10 minutes. Place the dough in a greased bowl and turn the dough greased side up. Cover with a cup towel and put in a warm dry place until double for 1 hour. Dough will be ready if you touch it and it makes an indention.
Punch down dough and divide into halves. Roll each half into a rectangle about 18x9 inches. Now, sprinkle each with 1 tbsp water and half of the sugar and cinnamon mixture.
Now, fold the 9-inch sides crosswise into thirds overlapping the ends. Roll up tightly beginning at the narrow ends. Pinch the edge of the dough into the roll to seal it well with the edge of your hand. Fold the ends under. Place loaves, seams side down, in two greased loaf pans, about 9x5x3 or 81/2x41/2x21/2 inches. Brush lightly with margarine or butter. Let rise again about 1 hour.
They will be bigger than these.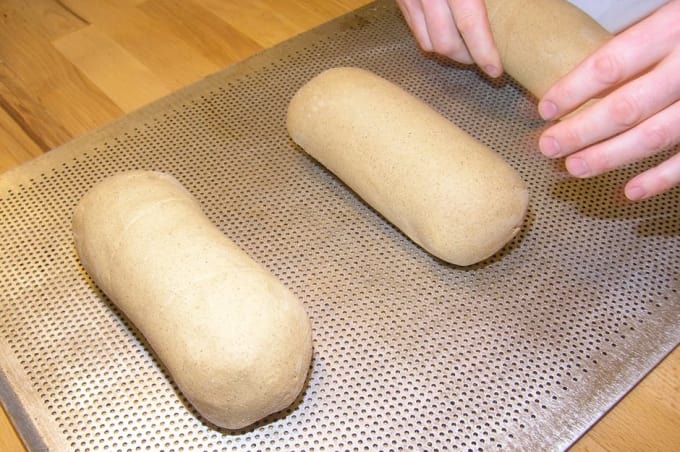 Heat oven to 425 degrees. Place the loaves on the low rack so that the tops of the pans are in the center of the oven. The pans should not touch each other or the sides of the oven. Bake until the loaves are a deep golden brown and they will sound hollow when tapped, 25 to 30 minutes.
Immediately remove from pans onto cooling racks and brush the tops of the loaves with margarine or butter. Do not cut until cooled.
Makes two loaves.
You do not have to use cinnamon or the extra sugar if you don't want to. Just put in the raisins and be done with it. But, the little extra touch says a lot when it's all said and done! Some of your store bought raisin breads just have the raisins. This is a real treat in the mornings to have raisin bread toast topped with some nice orange marmalade or some fresh strawberry jam. You couldn't ask for more than this.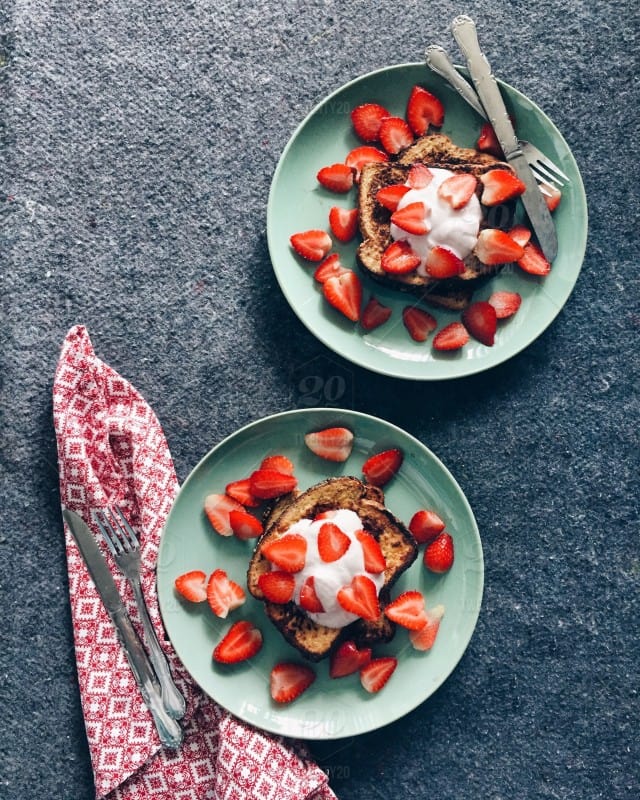 I would not advise freezing this bread. It does not do well later when you take it out because of the molecular structure break down. Meaning that the bread you make from scratch is not processed for the public because it has no preservatives added to give it shelf life. So I suggest that you put it in a storage bag with a twist tie in the fridge if you have to. You really are not suppose to keep bread in the fridge anyway, because of the little pockets in the bread. The cooling in the fridge causes things, that you do not see, to happen to the texture and taste of the bread. Haven't you ever noticed that bread that has been kept in the fridge taste slightly different and the texture is different? That's because of the temperature change from taking it in a out of the fridge breaks down the molecular integrity of the bread texture and taste. No, it's not going to kill you, it is perfectly okay, it's just for your information. A bread box works really well, though. That way your bread remains soft and fresh as long as it is wrapped up and does not have a lot of air in it. The more air tight, the better. Oh, you shouldn't keep homemade bread around for more than a week to be safe.