London: Food from the High Street
Good food comes from all corners.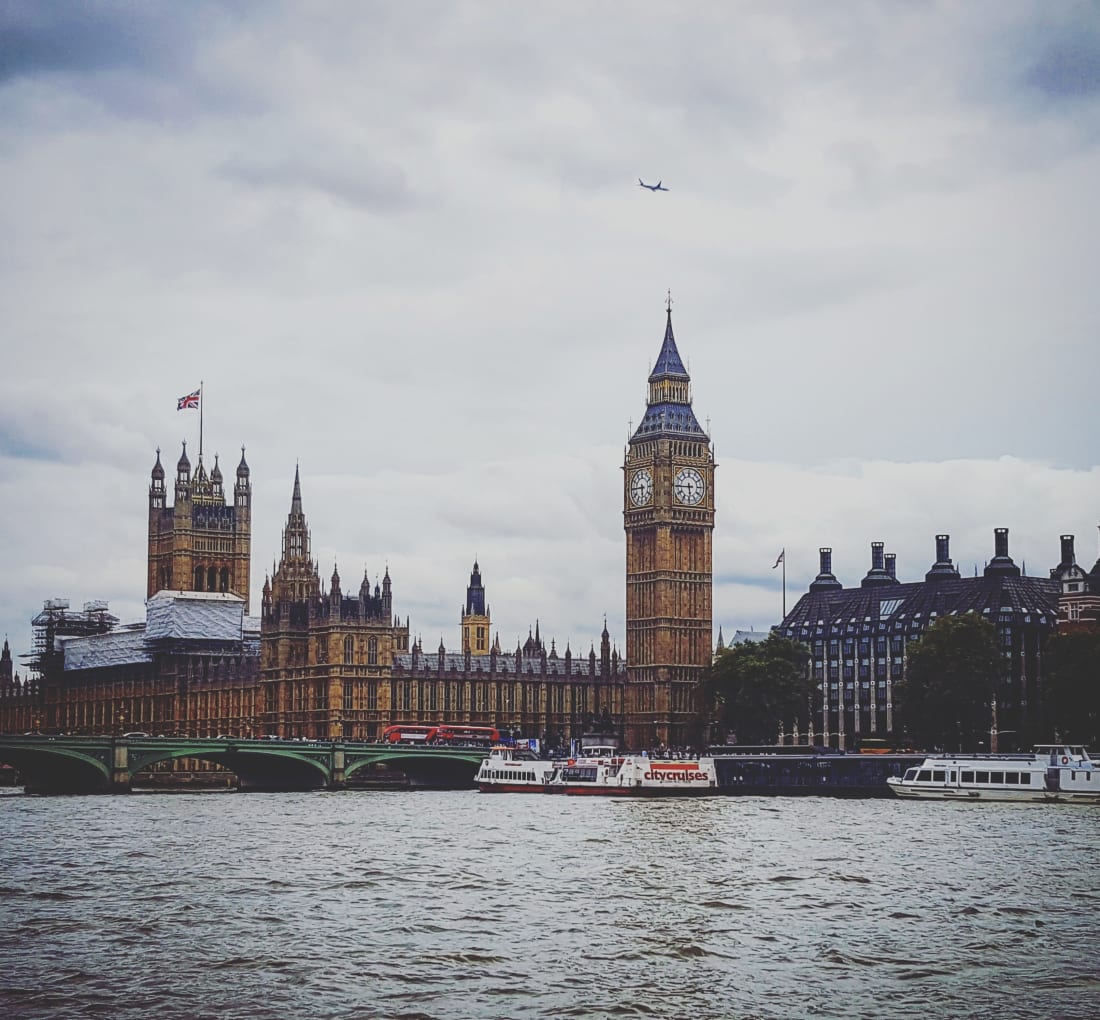 Growing up, food in the UK was not one of our strong suits. The old foe from across the stream used to mock us for our poor range and diversity of edible nutrition, nicknaming us "Les Rosbif" after our supposed favourite and only dish of note, roast beef. In fact, even today, we are more known for fish and chips than anything else... But let's not get confused, London particularly is one the greatest places on earth for food. The diverse range from Japanese to Nigerian to US Soul Food is abundant. The Michelin Star guide ranks London the seventh best city for top ranked food marginally behind New York, Paris, and Japan (Japan has four cities within the top five!), and let's not forget that we have both Gordon Ramsey and Jamie Oliver to our name... and who hasn't heard of those guys?
However, with all those Michelin Stars, I believe that what makes London so great is far more humble. Our high street (or main street as you may know them by) is littered with chain restaurants. This term seems to get a bad rep from the average citizen..."chain" means corporation... fat cats... big profits etc., etc... I can't claim that this isn't true, but we owe a lot to these types. Our sudden rise through the ranks of food quality is, in part, due to the base level at which the majority of us eat. We gain inspiration from these places, seek to improve or, at least copy. It raises our game in the same way a good football team inadvertently improves their competition... no one wants to be left behind because they weren't paying attention. Visiting London, like any city, can be a minefield for so many reasons, with restaurants being one of them. Whilst we all love to eat at Michelin Star establishments, we can't all live this way...this list is to let you know that you can save money and still eat well whilst in our capital.
Here are my top five high street branded restaurants:
#5: YO! Sushi
As the name suggests, this take on Japanese sushi uses a conveyer belt system to spin small plates of freshly cooked (or not) food directly to the customer. Simply pick up the ones you want and pay for what you eat. The bowls are simply marked with colours, each with their own price point. Yo! Sushi is a great place for both vegetarians and carnivores alike, but a word of warning, too many dishes will thin out your wallet fairly quickly!

#4: Wahaca
Born from TV's Masterchef winner Thomasina Miers, Wahaca serves simple but fantastic Mexican street food. Although mainly found in London only, there are 25 branches, including a test kitchen and mobile food truck on Southbank all of which do not accept reservations... at various times in the day, expect a queue, but if you're a fan of a good spicy beef burrito or a slow cooked sweet pork taco, it'll be worth the wait!

#3: Pizza Express
Possibly the biggest of them all, Pizza Express serves...well, pizza! They offer great value, cooking up freshly prepared, thin crust fare of all kinds. But where Pizza Express really makes up their place in this list is with their constant array of offers. Go to their website, fill out the form, and get an instant 25% or 30% off (the offers change each week and there will be certain restaurants that are exempt so do check!). I must confess to eating here possibly more than I eat at home.

#2: Byron Burger
Again, fairly obvious what these guys serve. I am a huge burger fan and for years there was no such thing as a good burger anywhere! McDonald's? Blurgh! Most restaurants believed that bigger was better, offering enormous slabs of meat, usually mixed with onion (big no no in my book!), and grilled so much, that it usually ended up like a Michelin tyre, rather than a Michelin star! However, the burger revolution eventually took hold thanks to the likes of Shake Shack and Five Guys. Byron offers the best of the bunch and have cool, buzzy interiors to boot.
#1: Wagamama
The name is strange. The seating arrangement is strange. Service is hardly conventional! But Wagamama's take on Japanese food is inspiring. Based on a noodle bar ethos of long benches, mixing customers along the way (don't panic, you're not sat THAT close to others), Wagamamas attempt to serve a healthier style of branded restaurant fare. They promote their freshly squeezed super juices and claim to be ramen kings, and I cannot disagree with that. It's not "fast food" but it is fast. Their simple style of wok cooking means that food often hits your table within ten minutes and they offer a style that isn't so restaurant rigid...there are no starters here! You get what you order, simply when it's ready... even if that means one of you gets your food before the other. Choice is plentiful, but the names of the dishes are ambiguous...take a food dictionary, I'd say... or just ask.