Just Grubbin Series: The Telford Inn
Mantua, NJ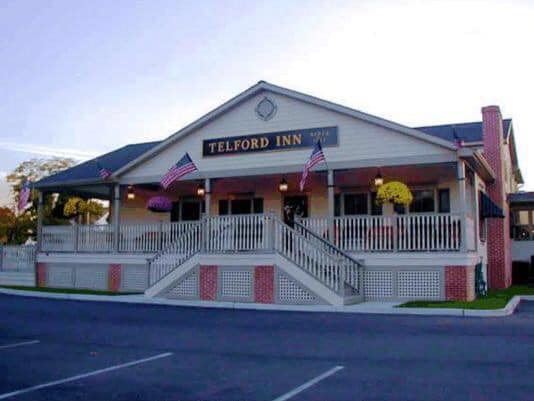 **Chino is part of the Just Grubbin blogging team, he decided to give us his review of The Telford Inn in Mantua,NJ.**
"Where everybody knows your name"...too cliche? Well, Telford Inn is like a home away from home. Great food, amazing drinks, and top notch service. At this point, I am pretty much a regular here. Bartenders and waitresses remember who I am and what I drink before I sit at the bar. Sooooo let me get to the point...best prime rib I've EVER had!!!
Seafood Bisque
So like usual I always start my night with a cup of Telford's seafood bisque (tastes fresh especially with a couple dashes of hot sauce). Highly suggest it if you are a big fan of seafood and need a little starter snack. Nice portion for an app but they do have it in a bowl, which in my opinion is too much soup...especially while drinking at a bar.

Telford Buffalo Wings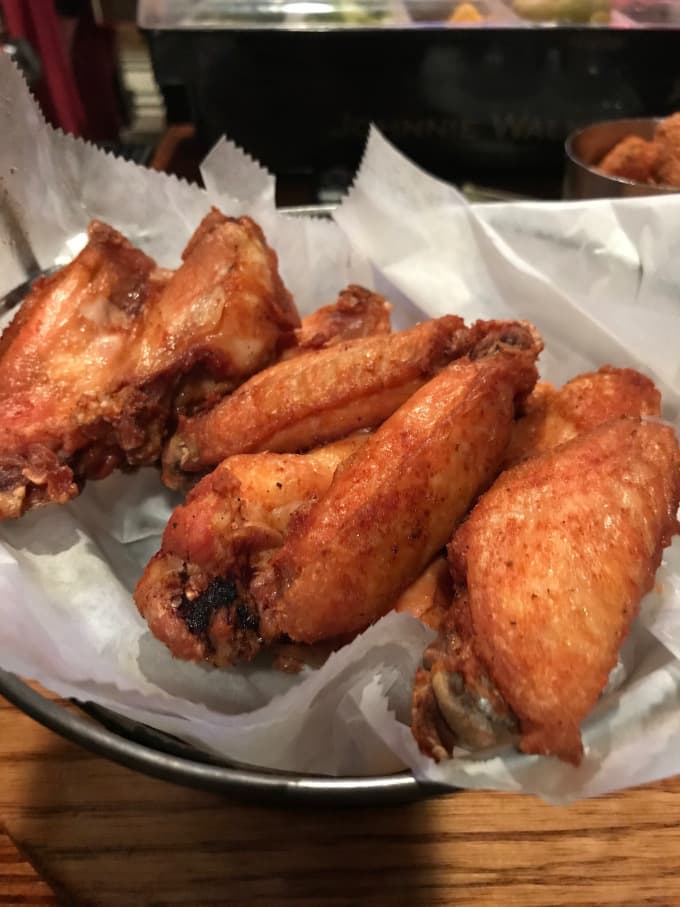 Now before I got to my main course, I had a craving for wings and I've heard a lot of good things about their buffalo wings...and I love me some good wings. So I ordered a small order of eight and a side of tater tots with cheese whiz (mind you tater tots are Top 5 items on the menu which I'll get to in a second). First off, the wings were cooked perfectly but just didn't taste perfect...they were dry and didn't possess the flavor I would look for in "good" wings. Also, the buffalo sauce came on the side, basically plain wings with some hot sauce on the side...drench the damn wings in sauce so they might have tasted better. Probably could get better wings from frozen section in Walmart...overall I wouldn't recommend the wings to anyone.

Tater Tots w/ Cheese Sauce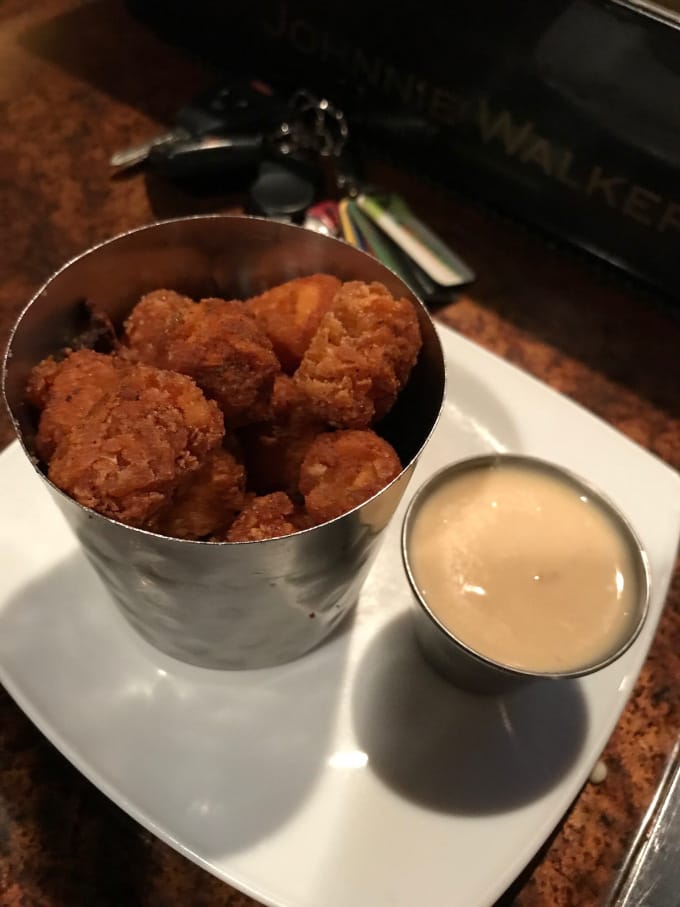 As for the childhood fetish...the tater tots were cooked perfectly...crispy!!! And the cheese sauce had a hint of Old Bay seasoning which put it over the top! Would order these over fries or chips any day of the week. 10 out of 10! Essentially set me up for what I would like to call the "Grand Finale." Last but not least...the creme del la creme...Prime Rib Sandwich!

The Prime Rib Sandwhich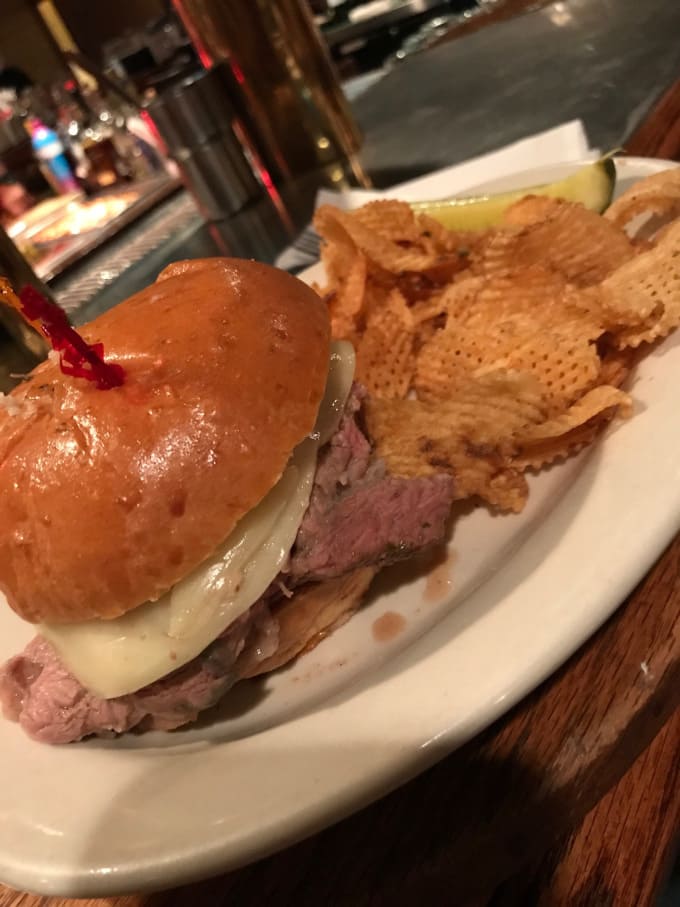 I had to it order this time around. Now it isn't something I would suggest every time you go (always try something new, menu is loaded with great food) but if you love prime rib..."Bartender let me get the usual!" Seasoned and slow roasted to perfection! The meat is so tender, it seems like they roast it overnight (at least seven hours) and the "au jus" sauce...banging! So you do have the option to go with prime rib entree served with a baked potato and broccoli but I needed the bread and my favorite cheese (provolone). So FYI, I definitely went right to bed after this...ITIS. In the end, I would recommend this place to anyone, who wouldn't? Great food ✅ Good service ✅ nice variety of drinks ✅ Overall: 9 out of 10.
Want more dining options? Check out more Just Grubbin suggestions here!