Feast is powered by Vocal creators. You support
Liana Hewitt
by reading, sharing and tipping stories...
more
Feast is powered by Vocal.
Vocal is a platform that provides storytelling tools and engaged communities for writers, musicians, filmmakers, podcasters, and other creators to get discovered and fund their creativity.
How does Vocal work?
Creators share their stories on Vocal's communities. In return, creators earn money when they are tipped and when their stories are read.
How do I join Vocal?
Vocal welcomes creators of all shapes and sizes. Join for free and start creating.
To learn more about Vocal, visit our resources.
Show less
Instant Pot Cinnamon Honey Carrots
Delicious Cinnamon Honey Instant Pot Carrots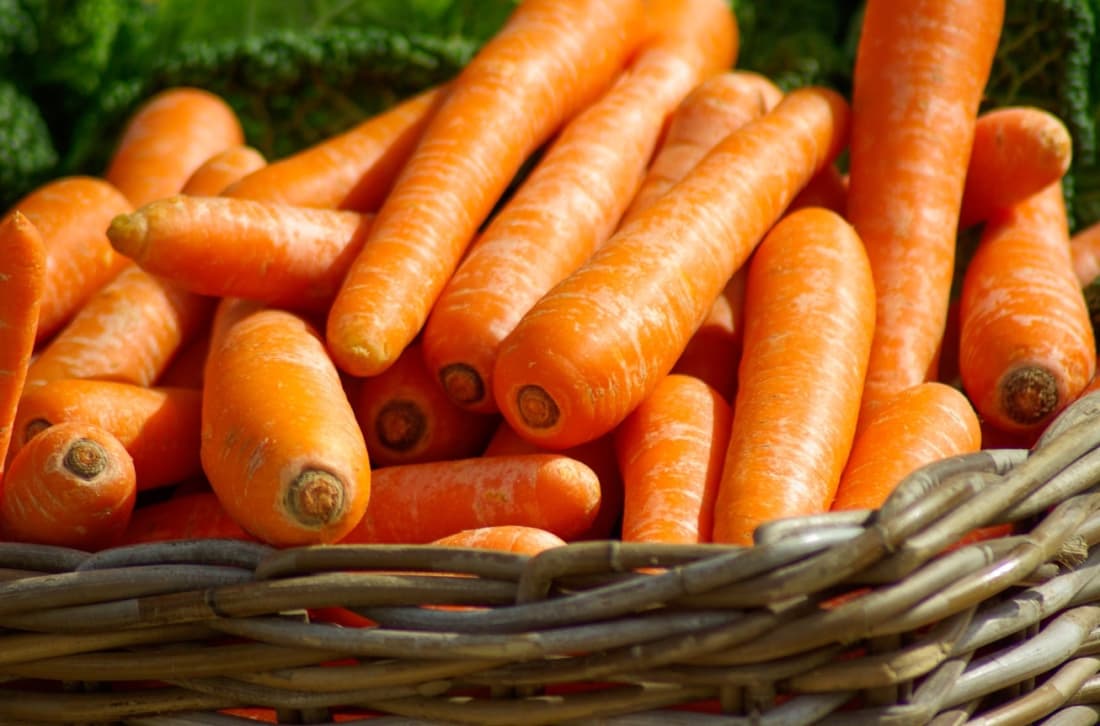 In my quest to find as many delicious Instant Pot recipes as possible, I have found perhaps the holy grail of carrot recipes. I am a huge fan of carrots. It's possibly one of the best side dishes ever and always comes to mind whenever reminiscing about family dinners or events. Now those dinners were usually with my grandmother's secret brown sugar glazed carrot recipe but the sweetness of the brown sugar is not missed one little bit. Perhaps the next recipe I cover will be my grandmother's grown sugar glazed carrots.

As many of you know, I'm a huge fan of cinnamon, so when looking up different ways to make my beloved carrots I was extremely pleased to learn that many people enjoy cinnamon with their carrots so I decided why not give it a try.
The honey that is added to this recipe really completes the glaze. In fact, when made right, the glaze in this recipe will have a little leftover in the pot which I often use as a sauce that can top meats, potatoes, rolls, it's really great on most foods.
I used a bag of frozen baby carrots in this recipe but fresh can also be used. The cooking time does not change at all. In the end you will be left with a pot full of delicious glazed carrots that will be the perfect additional any meal. Or eat them by themselves. I often enjoy eating a bowl of vegetables for dinner without any additions and these carrots will definitely make you want to go back for seconds or even thirds.
Another way that this recipe can be made is to cook the carrots in the Instant Pot first before adding the cinnamon and honey glaze. If you wish to do this the steps to follow would be to add the carrots and water to the Instant Pot and cook for 2 minutes on high pressure. After that release the pressure of the pot and add the cinnamon and honey to the Instant Pot. Stir it together to ensure the glaze coats everything thoroughly.
If you wish for a little bit of spice to go with your sweet carrots, a spicy Instant Pot rice can be found here.
The contrast of the spice and sweet make a great meal.
Once again, the best part of cooking with the Instant Pot is the ease of the clean up. I love how easy cooking with Instant Pot is. Delicious one pot meals that are ready in mere minutes with a clean up that is quick and easy.
Ingredients
500 grams of baby carrots

1/2 cup of water

1 teaspoon of salt

1/4 cup of honey

2 teaspoons of ground cinnamon

Directions
Put the baby carrots in the Instant Pot.

Pour the water over the baby carrots.

Pour the honey over the baby carrots.

Sprinkle the cinnamon over the baby carrots.

Sprinkle salt over the baby carrots.

Stir to ensure the baby carrots are coated with the cinnamon and honey mixture.

Put the Instant Pot lid on, ensure the seal is locked, and the pressure release is closed.

Set the Instant Pot for high pressure and set for 2 minutes.

When time is up, quick release the pressure.

After all of the pressure is released, open up the Instant Pot.

Give the baby carrots a stir to ensure everything is coated, if done properly there should be a little bit of excess honey and cinnamon glaze at the bottom of the Instant Pot.

Enjoy.