Feast is powered by Vocal creators. You support
Armando Carrera
by reading, sharing and tipping stories...
more
Feast is powered by Vocal.
Vocal is a platform that provides storytelling tools and engaged communities for writers, musicians, filmmakers, podcasters, and other creators to get discovered and fund their creativity.
How does Vocal work?
Creators share their stories on Vocal's communities. In return, creators earn money when they are tipped and when their stories are read.
How do I join Vocal?
Vocal welcomes creators of all shapes and sizes. Join for free and start creating.
To learn more about Vocal, visit our resources.
Show less
How to Make Baked Alaska
Baked Alaska with ordinary egg-white-and-sugar meringue is acceptable, but nothing as good as the one in which egg yolk is used.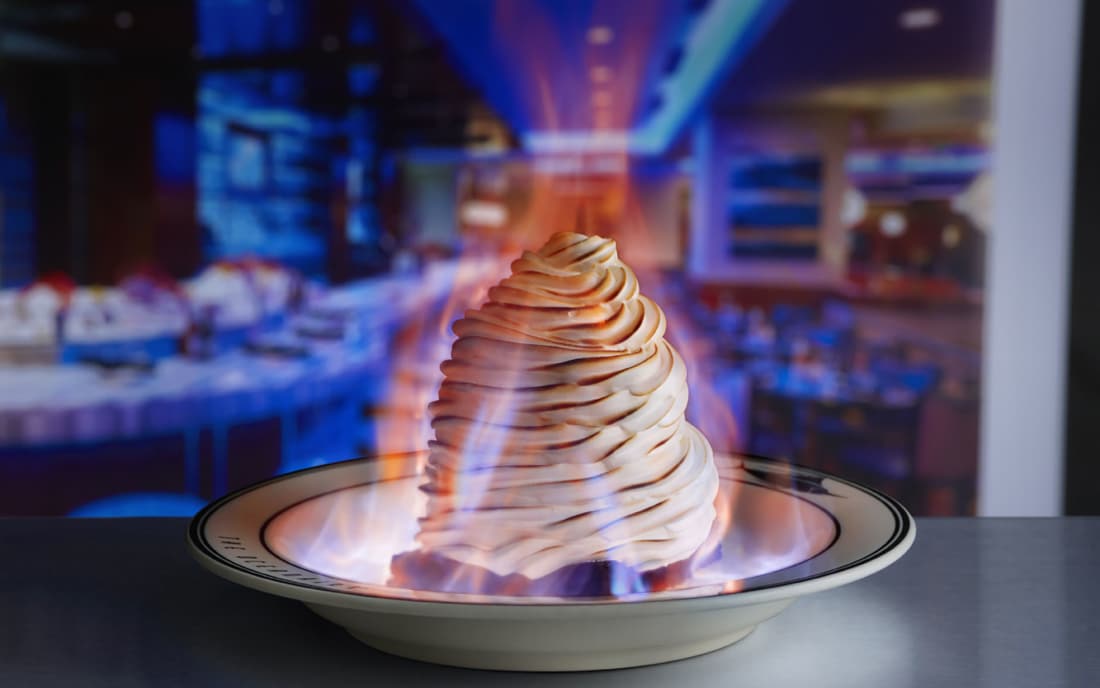 At a recent international gastronomic festival, I enjoyed excellent food in several of the hotels. At one the special sweet was omelette surprise, which has become well-known in this country under the American name of Baked Alaska.
This one, covered with the ordinary egg-white-and-sugar meringue, was quite acceptable but nothing as good as the one in which egg yolk is also used. We seldom find this anywhere, possibly because it needs slightly more expert handling. I promised myself that, when eggs became really inexpensive, I would give this better version for the benefit of those readers who are good cooks—and I have ample evidence that many of them are.
Recipe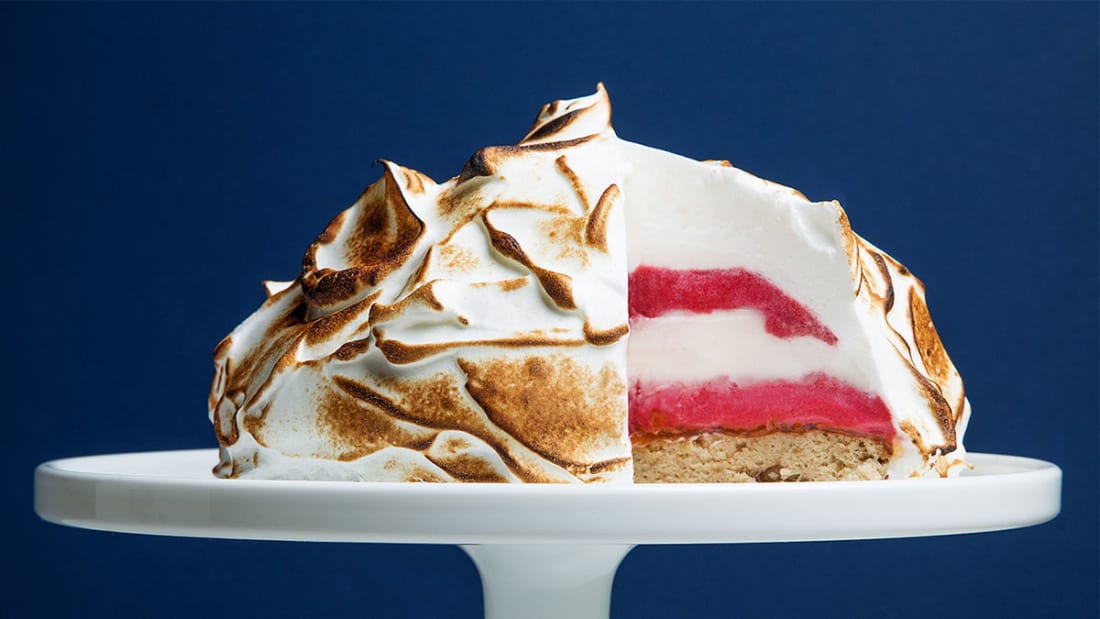 You need a block of vanilla ice cream or portions of two to three different flavors large enough for six people. But first start with a layer of Victoria or Genoese sponge, a little larger than the size of the ice cream. Place it on a heatproof plate and sprinkle it well with Grand Marnier or Cointreau.
Whip together two egg yolks and 3 oz. vanilla-flavored icing sugar until well mixed. Whisk the whites of six eggs until they are stiff and firm. Fold them into the yolks as you would do for a souffle—carefully, so as not to "push out" the air you have whipped into the whites.
Place the vanilla ice cream, in one piece, on the moistened sponge or, if you use two to three various flavors, spoon them on to the sponge so that you get a pattern of different colors and flavors.
Immediately insulate the ice cream by spreading the whipped mixture all over and around it, down to the sponge. Take care that the ice cream is evenly and thickly covered so that no heat can immediately penetrate it. Those who are handy with a piping bag may wish to decorate the surface with some of the meringue mixture.
Bake the sweet in a hot oven (425 to 450 degrees Fahrenheit or gas mark seven to eight) for up to three minutes or until the meringue becomes a warm golden tone. Lift out and serve without delay.
Because of the egg yolks in the coating mixture, the surface of the meringue will color more evenly and more quickly than when the ordinary meringue is used.
May I suggest that, for the first time—for a practice effort, as it were—you use a family brick of vanilla ice cream and halve the amounts for the meringue covering?
Incidentally, to make vanilla sugar: Cut a halved vanilla pod into four thin strips and insert them into a jar of sifted icing sugar several days before it is required. The pod will delicately perfume the sugar. The pieces can be used again to flavor more sugar for quite a long time.

Alterations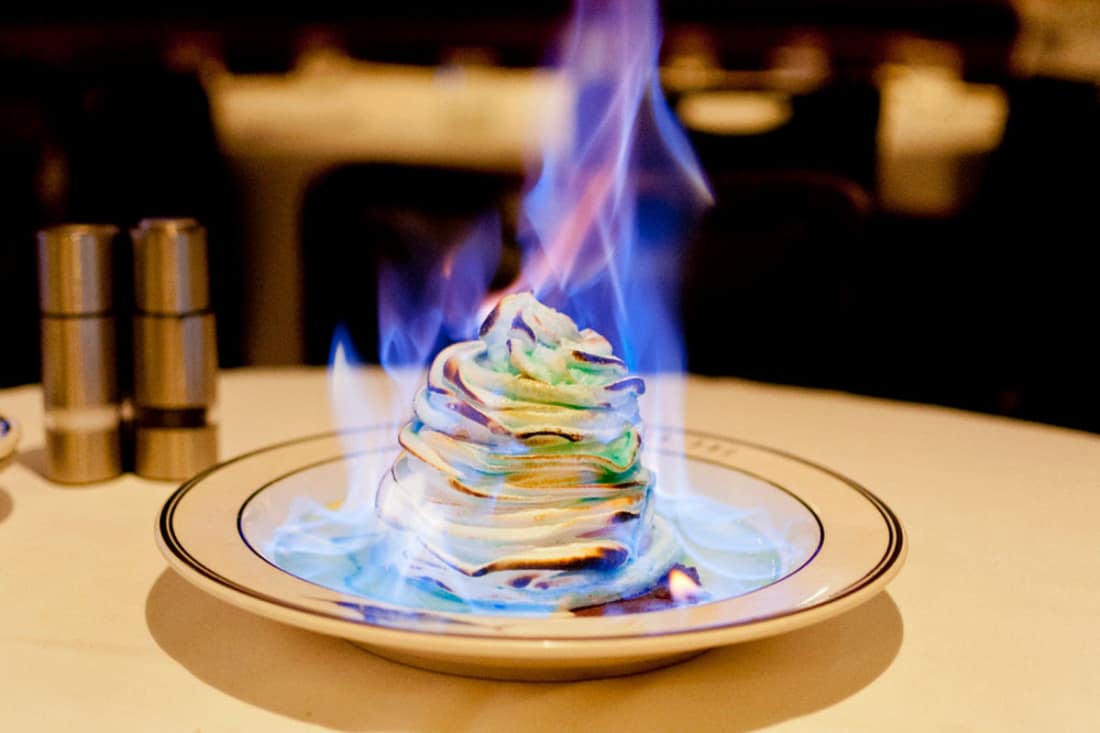 Once one has succeeded with this version, there are many others one can try. For instance fruit salad, macerated with a little of the liqueur, then chilled and mixed in with the ice-cream. Use the juice to moisten the sponge. Another pleasant mixture is strips of crystallized ginger and canned or poached pears cut into small pieces. Having whipped the cream until it is fairly firm, add the ginger and pears to it. Chill in the refrigerator so that, when spooned around the ice cream before applying the meringue, they will not soften it.

Marrons glacés in syrup are delicious too. In place of the other liqueurs moisten the cake with Tia Maria, mixed with a little of the chestnut syrup. Chill the chestnuts themselves, arrange them around the ice-cream and insulate the lot with the meringue.
Fruits that go well together are strawberries and red currants, and strawberries and raspberries. Every year, the minute that strawberries are plentiful—which is about the time that strawberries and cream or strawberries macerated in red wine are beginning to pall—I like to make a strawberry filan. At one time I used to make a coating sauce with some of the berries themselves, but nowadays I think that raspberry or red currant jelly—that is, the real preserves-is better, and certainly takes much less time to make.
Pastry and Glaze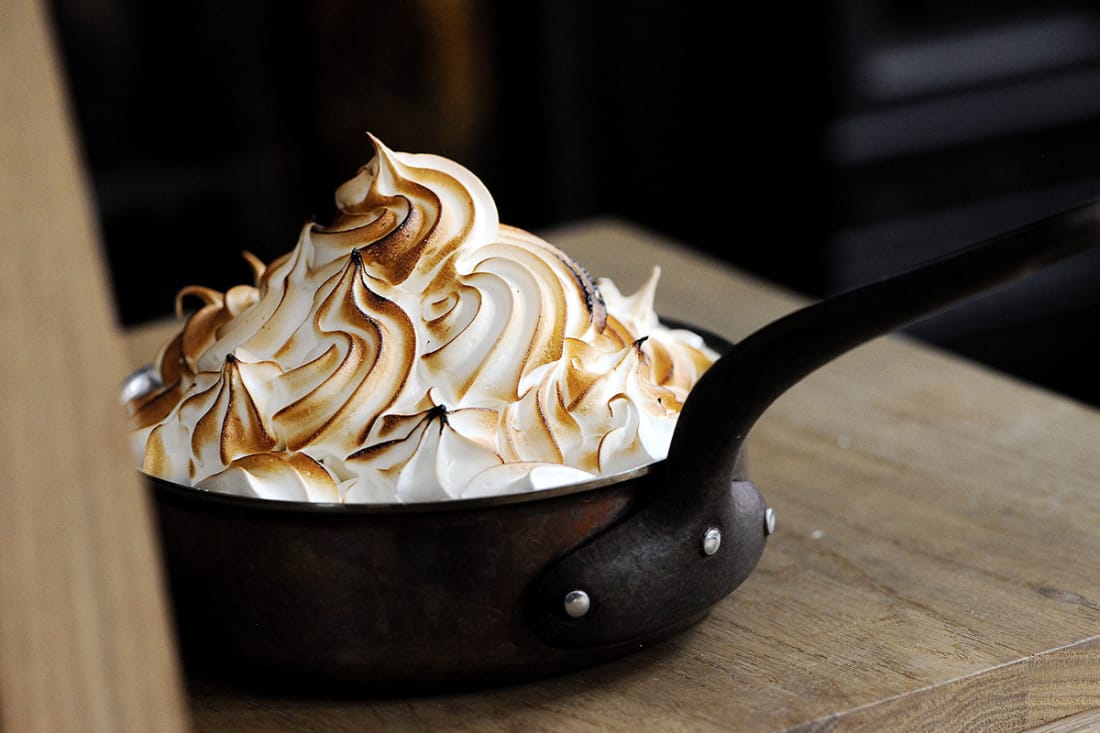 Make a good flour pastry this way: 
Sift 6 oz. plain flour and a pinch of salt into a large shallow basin. 
Cut 3 oz. butter into them and rub it to the fine breadcrumb stage. 
Beat together an egg yolk, oz. caster sugar, teaspoon lemon juice and a dessertspoon of water. 
Dot the surface of the flour mixture with them and stir together with a flexible knife. Gather together on the tips of the fingers and knead just enough to erase all joins.

Roll out to around about 9" in diameter and 3/8" thick. 
Place a flan ring of 7 to 7 1/2" in diameter on a baking sheet. 
Lift the pastry on the rolling-pin and, without stretching it, fit it carefully into the ring. Make sure that it fits absolutely closely to the baking sheet, without any air bubbles between the two. 
Pass the rolling pin over the top to make clean-cut edges. Finger-decorate them all around. Prick the bottom of the flan.

Fit greaseproof paper into the flan and fill it with bread crusts or dried butter beans. (For this I like to use wide strips of the paper, because they are more quickly and easily fitted in position and there is less risk of marking the pastry itself.) 
Bake for 20 minutes in the upper half of a moderately hot oven (400 degrees Fahrenheit or gas mark six). 
Remove the paper with its crusts or beans, lift off the ring and return the flan to the oven for about five minutes to brown the outside and centre well. 
Leave to become cold, then arrange large ripe strawberries, closely together in one layer, in the flan.

Now for the sauce: 
Dissolve two barely rounded tablespoons of raspberry or red currant jelly in pint hot strained orange juice (squash will do). 
Stir in a rounded teaspoon of arrowroot, blended in a dessertspoon of water. 
Bring to the boil and the sauce will clear at once. 
Cool, then spoon it over the strawberries.