Feast is powered by Vocal creators. You support
Francesca Lovett
by reading, sharing and tipping stories...
more
Feast is powered by Vocal.
Vocal is a platform that provides storytelling tools and engaged communities for writers, musicians, filmmakers, podcasters, and other creators to get discovered and fund their creativity.
How does Vocal work?
Creators share their stories on Vocal's communities. In return, creators earn money when they are tipped and when their stories are read.
How do I join Vocal?
Vocal welcomes creators of all shapes and sizes. Join for free and start creating.
To learn more about Vocal, visit our resources.
Show less
Helpful Tips for Making Your Own Wedding Cake
If you're brave enough!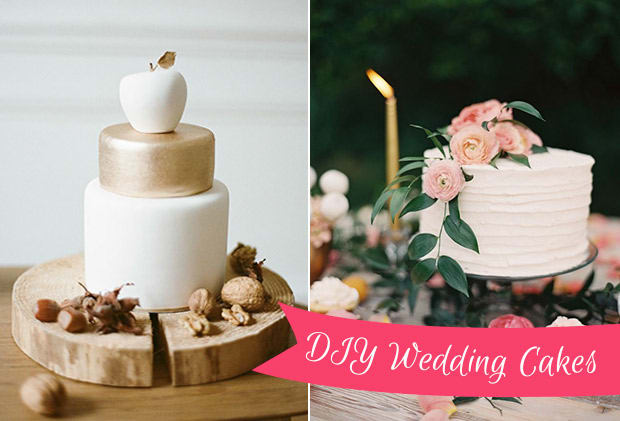 Planning a wedding can be a stressful, busy, but exciting time and you have a lot of things to consider, one of those being your centerpiece wedding cake. I am currently in the midst of planning my wedding and have, of course, been to all the wedding fairs and looked at dozens of cake companies and I was shocked at how expensive these beautiful desserts can be, especially if you're going to have quite a lot of guests. So I have decided to DIY my cake, and I thought I'd share some tips that I have learnt so far to help those of you brave (or daft) enough to attempt this challenge, too.
First of all, obviously, decide if you're confident enough in your baking skills to make a large cake. Obviously, if your previous baking adventures have all ended in tears, perhaps risking it on your own wedding day isn't the best idea. 
Keep it Simple
Second, keep it fairly simple, or at least achievable in your eyes. Don't plan to start making elaborate decorations out of icing or buttercream if you have never done it before and are not confident in your skills. Also, if you're particularly confident in making a certain type of dessert, for example making a mean cheesecake, or amazing cupcakes and macaroons, then why not do that for your wedding? Your cake doesn't have to have a three tiered traditional look, it can be whatever you like!

Prepare in Advance
Practice making your cake a couple of times before your final attempt. Maybe just make one tier if you don't want to go buying all the supplies and ingredients twice. But doing this will allow you to perfect your quantities, see if certain flavours work together and see if you do actually have the skills needed, for example perfecting your icing technique. Also, an important thing to plan is what supplies you need. Do you need to buy a rotating cake stand to make icing a decorating easier? Do you need cake decorating tools, certain knives and ingredients such as colorings?

Plan how to assemble, transport and finish the cake.
Firstly, you need to know how much cake are you making. If you have about 50-60 guests or more, a 3-tiered cake will be enough. Less than that, then you could get away with a smaller cake.

Secondly, a helpful tip is that a cake can be made up to 3 days in advance and kept in a seal tight container. This way you can prepare early and just assemble the cake at the venue, which will take a lot of stress out of the situation.
Watching baking tutorial videos online can also be very helpful. Particular channels, such as "Man Vs Cake," give very helpful tips and detailed tutorials for making quite elaborate cakes and also simple designs. Use videos like these to get inspiration.
Clear the day to make the cake.
You need to be completely focused on this venture, so warn people to not interrupt you and make sure you have everything you need so you don't need to go out. Always remember, let the cake cool before icing, let the previous buttercream or icing layer dry first before adding a second one, and let the cake sit after baking to allow gases to escape. All these waiting steps take time, so you need a day to dedicate to this.

And of course, have fun! You've chosen to make your cake because you enjoy baking, so make it enjoyable. Yes you're going to be stressed about getting it right, but remember people are at your wedding to see you, not the cake! If it tastes good, people wont care if the icings a little wonky or that it doesn't have a cake topper, they'll be impressed that you had the dedication and care to make the cake in the first place, so be proud of your accomplishment!