Feast is powered by Vocal creators. You support
Missey Finley
by reading, sharing and tipping stories...
more
Feast is powered by Vocal.
Vocal is a platform that provides storytelling tools and engaged communities for writers, musicians, filmmakers, podcasters, and other creators to get discovered and fund their creativity.
How does Vocal work?
Creators share their stories on Vocal's communities. In return, creators earn money when they are tipped and when their stories are read.
How do I join Vocal?
Vocal welcomes creators of all shapes and sizes. Join for free and start creating.
To learn more about Vocal, visit our resources.
Show less
Hello! TGI Friday's, Are We Invisible?
Review of the TGI Friday's in Sevierville, TN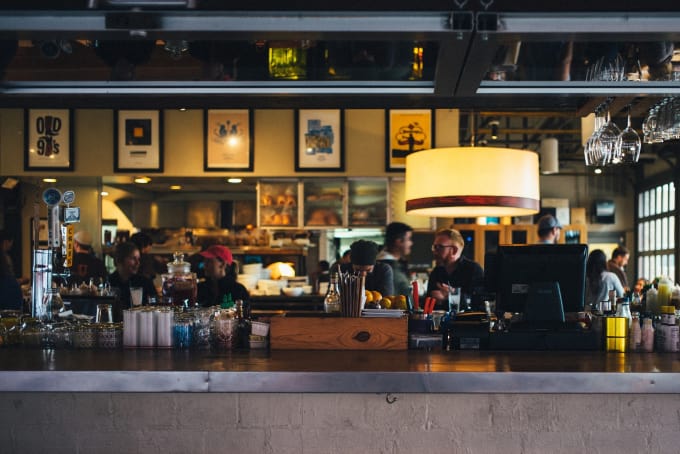 My boyfriend and I decided to go up to Pigeon Forge, TN for the weekend, being that we only live just four hours from it. We unpacked our stuff in the hotel room and decided to go eat somewhere. We finally agreed to go to TGI Friday's for lunch because they have great food. We went to the TGI Friday's that was on 1503 Parkway. This was on the strip that goes into Pigeon Forge. Sevierville runs right into Pigeon Forge if you are on the parkway road, which is the main strip.
We went inside and the hostess took us to a booth that was right beside the bar. So we made ourselves comfortable and just started having conversation. I noticed after ten minutes that no one was serving us. We had no drinks and no one to take our food order. So, we waited another ten minutes with waiters and waitresses passing us by, but no one was stopping at our booth.
I started to notice that a group of employees at the bar were staring at us and asking each other if was anyone serving us, although not one of them came over to see if we needed anything. The employees continued on laughing around with their fellow workers at the bar. After 20 minutes of waiting and no one had came to our booth, we both were angry. My boyfriend flagged down a waitress passing by and informed her what was going on and that we wanted to speak to a manager. Her eyes got really wide and asked us what was wrong. My boyfriend told her what was going on, so she went to get the manager.
The manager came out and my boyfriend explained that we had been waiting for almost half an hour for our drink and food order. He apologized and took our orders. They brought the food out rather quickly. The food and our drinks were really good, but that was just about it. Our drinks had gotten empty while we were eating. We kept on waiting for someone to come by and refill our drinks, but no one ever came. We had finished eating and still no one had came back by to check on us. Another 20 minutes had gone by after we ate and still no one came to our booth. My boyfriend flagged down the manager and explained to him that we had no one who came to check on us. James told him we were very unhappy with the service and felt like our business was not even wanted. The manager apologized and told us that he was going to have a big talk to his employees. He told us to not worry about paying and that the food was free.
What made me really angry was that the employees knew we were over there and not getting waited on, but they just stood there laughing and horse playing around with their friends. Employees that sit there and actually tell their friends that the customers aren't getting waiting on and do nothing about it is bad customer service. You should always attend to your customers no matter what business you are working at.
On one good note, the food was free, but the service was so terrible that we will not go back to that TGI Friday's. I give the place a 1.0 star review because of the terrible service. If you visit Pigeon Forge and Gatlinburg, there is a TGI Friday's in both places where you can eat at. Hopefully, you will have a better experience there than what my boyfriend and I experienced in Sevierville, TN. Let us just hope that the employees learned to take care of their customers a lot better than they took care of us.