Feast is powered by Vocal creators. You support
Bethany Gordon
by reading, sharing and tipping stories...
more
Feast is powered by Vocal.
Vocal is a platform that provides storytelling tools and engaged communities for writers, musicians, filmmakers, podcasters, and other creators to get discovered and fund their creativity.
How does Vocal work?
Creators share their stories on Vocal's communities. In return, creators earn money when they are tipped and when their stories are read.
How do I join Vocal?
Vocal welcomes creators of all shapes and sizes. Join for free and start creating.
To learn more about Vocal, visit our resources.
Show less
Food Photography on Instagram
Your Guide for Taking the Best Food Photography Without Professional Equipment
Instagram is the best marketing tool to develop your brand and to reach out to a wider audience. By being constantly active and giving your followers an insight of who you are through Instagram stories there is no better social media platform to develop your brand image whether you're a blogger, public figure or Youtuber. Within the last two months my Instagram following grew by 64 percent due to my on-going activity and frequent content publishing. However posting pictures from famous cafes and restaurants  in London of my meals is what drew in my followers. When I first started Instagram two years ago, my inspiration was to have a profile of the best meals in London by posting pictures of my meals. Still to this day my inspiration remains the same but with a different take to it. I want to showcase the best food photography within London's most iconic place such as Waldorf and the Ritz and make London the place to be for all my international followers. Now to do this, I thought you needed a professional camera that cost over £1000 but all I needed was Instagram filters. My my phone has a low quality camera with terrible pixels when you zoom in and out. But Instagram filters saved my Instagram following from 32 profile visits to 340 a week. All I needed to do was to take the photos at the perfect angle then rely on Instagram to do the rest. So here are a few tips into how to take the perfect meal photos to generate new followers.
1. Instagram filters
If you don't have a professional camera then Instagram filters will be there to save you. Make sure you pick a filter that will make your food photography look as if you taken the photo without editing. Increase the brightness slightly to show the perfect lighting that the room depicts. Sometimes the filter can be too picturesque which can make your food photography skills seem unrealistic. If this is the case just use Instagram editing tools rather than adding a filter. These editing tools include brightness, contrast, structure, highlights and shadows. Make sure you don't over use theses tools on one picture as again it can make the picture seem unprofessional. If you unsure about your picture then compare your post to another food profile such as BBC food or food bloggers such as me.

No edits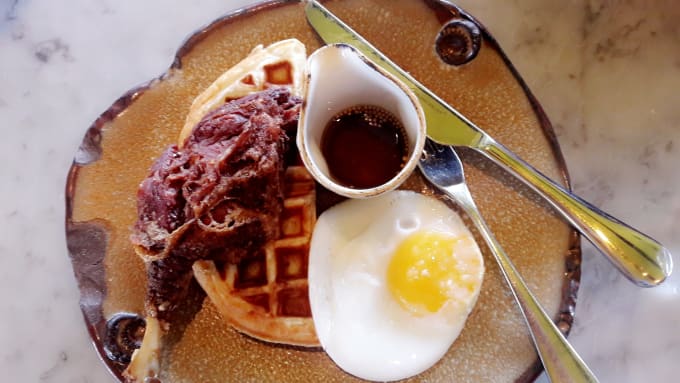 Edit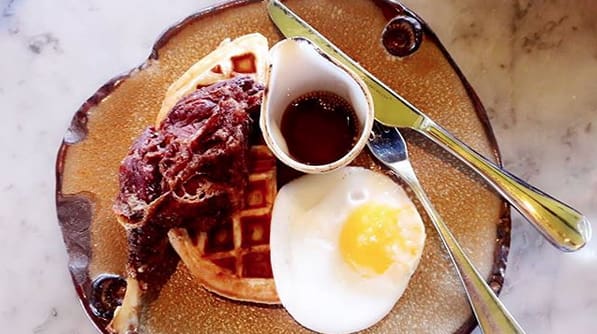 2. Positioning
You may have notice that all three pictures above are taken from a high angle meaning the picture is taken from above. Taking pictures of food from a high angle draws in more interest for the photo itself rather than from a side shot. The beauty of this angle is you notice everything on the plate in comparison to a side shot where you only notice a small section of whats actually there which can make it frustrating for curious viewers who wants to know everything that you ate for that meal. In addition to this at least 55 percent of the picture will not be focused on the main subject which is the food as will centered towards the background if taken from a side shot. Another important tip for positioning at a high angle is to not include your shadow while taking the photo. This may be difficult when light exposure is directly onto the table. Try to get as much of your shadow hidden if impossible. If this is not the case then when you're editing your pictures on Instagram click on the shadow developer in tools and increase the shadow intensity. This will balance out the light intensity with the rest of the picture.
No Edits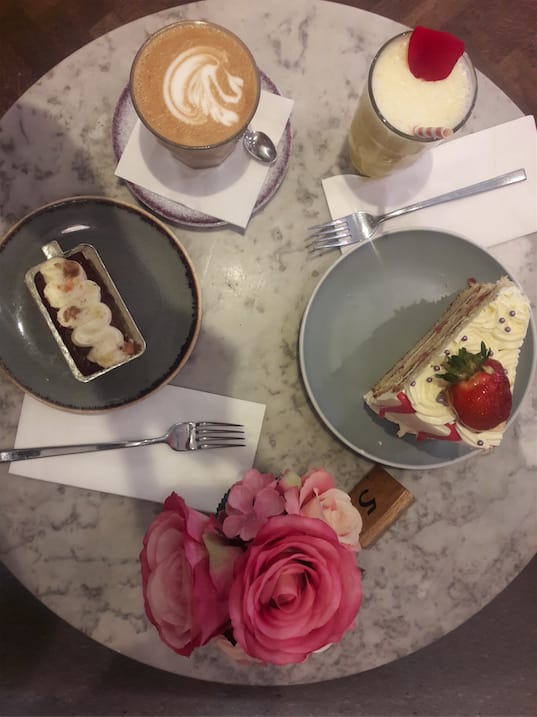 Edit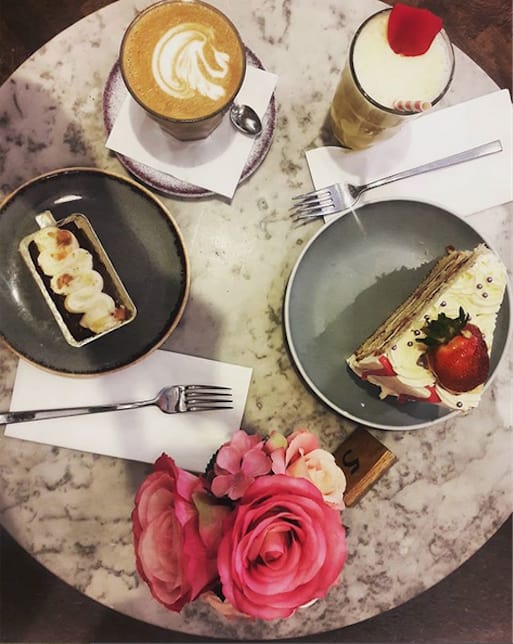 3. Cropping
When you're posting a post on Instagram of your food you should focus on subjecting the picture around your meal and other foreground elements that compliments the dish. Crop out any irrelevant objects in the photo and make sure there are no half empty glasses, tissues or straws around the plate of food. You want to make the picture look presentable as if you promoting the restaurant or cafe. Feature a center piece on the table if there's one or include fairy lights to make the meal seem magical. Sell your Instagram to feed to your potential new followers and make every post look satisfying and desirable to eat. 

No Edit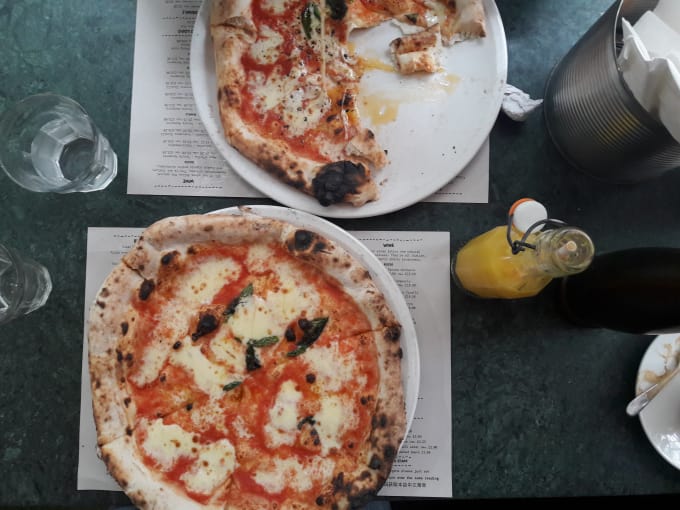 Edit