Delicious Gluten-Free Foods You Can Buy Online
Want to get food delivered, but living the GF life? No worries! Check out these tasty gluten-free foods you can buy online.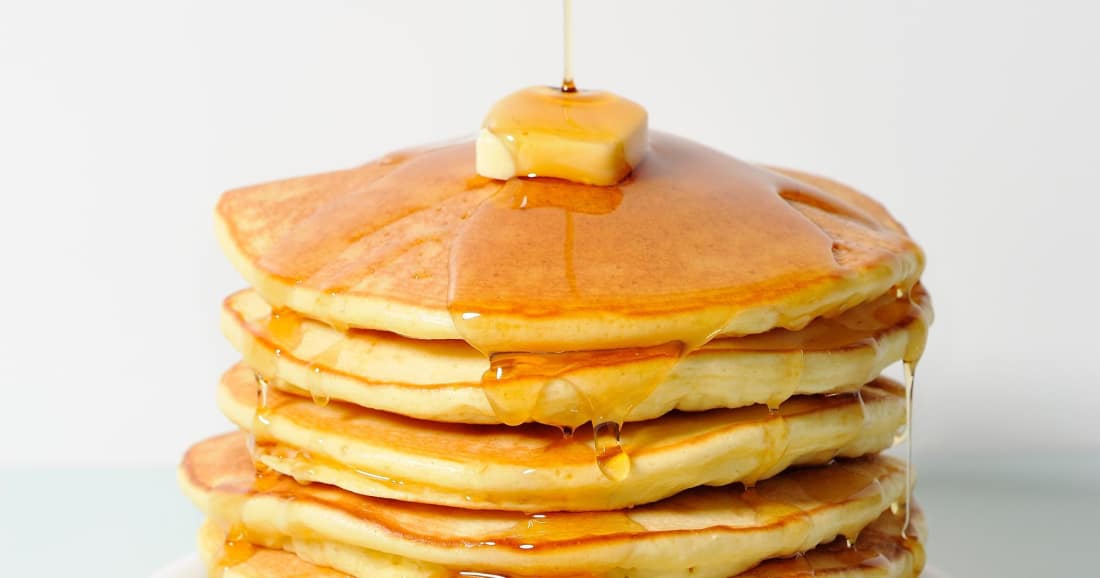 Gluten-free diets aren't easy to maintain, especially in a world which tends to glorify bread and pastries the way we do. No one wants to explain why they can't eat gluten at a party, and Lord knows we all have that one relative who won't accept "no" for an answer.
To make matters worse, our food industry isn't exactly GF-friendly, either. At times, things that shouldn't even have any wheat or wheat by-products in them end up having them, too. Even ordering food online seems to be harder to do, right?
Gluten-free foods have a reputation for tasting gross, but it's not always warranted. Believe it or not, there are some awesomely tasty, totally gluten-free foods you can buy online. Here are some that might surprise you—and become part of your new pantry shopping list!
Gluten Free Pancake and Waffle Mix by Kinnikinnick
Have you ever wanted to just have a day where you wake up to pancakes and waffles? Well, if you get this gluten-free pancake mix from Kinnikinnick, you can. Each scoop gives you a perfectly light, fluffy pancake that will melt in your mouth.
If you're worried about losing your ability to enjoy a delicious breakfast in the morning, this pancake mix will make you sing an ode to gluten-free companies. It's just that good.
Gluten Free Baking Flour by Bob's Red Mill
Wheat-free and dairy-free, this 1 to 1 baking flour is one of the best gluten-free foods you can buy online. Why? Because this flour makes it possible for people who eat a gluten-free diet to enjoy breads, pastas, and more without having to worry about side effects.
Some GF flours need you to parse out a ratio before you start working on the recipe you want to make. This is a 1 to 1, so there's no need to do that. Tasty gluten-free recipes just got easier to find, and it's all thanks to this super easy-to-use baking flour.
Gluten-Free Brown Rice Spaghetti by Jovial
Admittedly, there are a ton of pasta-related gluten-free foods you can buy online and in-store. However, most of those pasta products aren't wheat-free, and they could definitely pack more nutrients in them.
While we're not going to knock Barilla's gluten-free offerings, Jovial's Brown Rice Pasta offers a great al dente experience, and a lot more fiber in each tasty bite.
Raspberry Vinaigrette Dressing by Annie's
Non-GMO? Check. Gluten-free? Double check. Is it any wonder why Annie's tends to have such a great reputation with the organic food crowd? They tend to do things that most gluten-free companies can't—especially when it comes to salad dressing.
As many gluten-free eaters know, finding salad dressing that is legitimately gluten-free can be difficult. This dressing is tangy, tart, and will spice up your salads just the way regular dressing wishes it could.
Gluten-Free Chocolate Chip Cookies by Glutino
A lot of people seem to think that living a gluten-free life means that they can't indulge in treats. This is just not true, and there are many gluten-free foods you can buy online that prove that.
Glutino's gently baked chocolate chip cookies taste like they're straight out of the oven and have a texture that literally melts in your mouth. They aren't too sweet, either—a very welcome change from most of the other GF cookies you'll find on the market.
Gluten-Free Instant Oatmeal by Quaker Oats
Yes, it's true. The Quaker Oats company finally extended a helping hand to the GF community—and what they were able to accomplish was absolutely amazing. These instant oats are totally gluten-free, but have that creamy thickness that makes waking up a wonderful thing.
Now, you can add oatmeal to the list of your favorite high-fiber gluten-free foods. Bon appetit!
Microwaveable Rice Pasta & Cheddar by Annie's
Annie's strikes again, this time with a mouthwateringly gooey serving of gluten-free mac and cheese! The best thing about this isn't its GF status, either. It's the fact that it's hormone-free, GMO-free, and microwaveable.
If you are a gluten-free eater who can't stand having to choose between a quality diet and convenience, this is one of the best boxes of gluten-free food you can buy online.
American Gluten-Free Subscription by Cratejoy
If you're looking for a bunch of delicious gluten-free foods you can buy online, why not go for a subscription service that helps curate your food and delivers to your door?
American Gluten-Free is a monthly package that offers tons of great food choices for Celiac disease sufferers and other gluten-free dieters. Prices range from $20 to $39.95, and come with a variety of options to choose from.
Hey! Gluten-Free by Cratejoy
Just getting into subscription boxes and realizing all the delicious gluten-free foods you can buy online? Why not go for a second subscription to help increase your snacking mileage?
Hey! Gluten-Free is another monthly subscription service totally dedicated to gluten-free snacks. All their snacks are gluten-free, corn-free, and soy-free by default, so sensitive stomachs need not worry.
Gluten-Free Pizza Crusts by Mama Mary's
For many Celiac folks, pizza is the final frontier of gluten-free dining. Finding a gluten-free pizza crust that wouldn't make your Nonna erupt into tears is hard. Like, really hard.
Thanks to Mama Mary's, a delicious homemade pizza is just on the horizon for many gluten-free dieters. Now, we can't tell you whether or not the pizza sauce you make would get grandma to give her seal of approval, but at the very least, this crust will be one that you can sink your teeth into.