Daiya Cheese Lover's Pizza
Food Review for Vegan Cheese Lover's Pizza from Daiya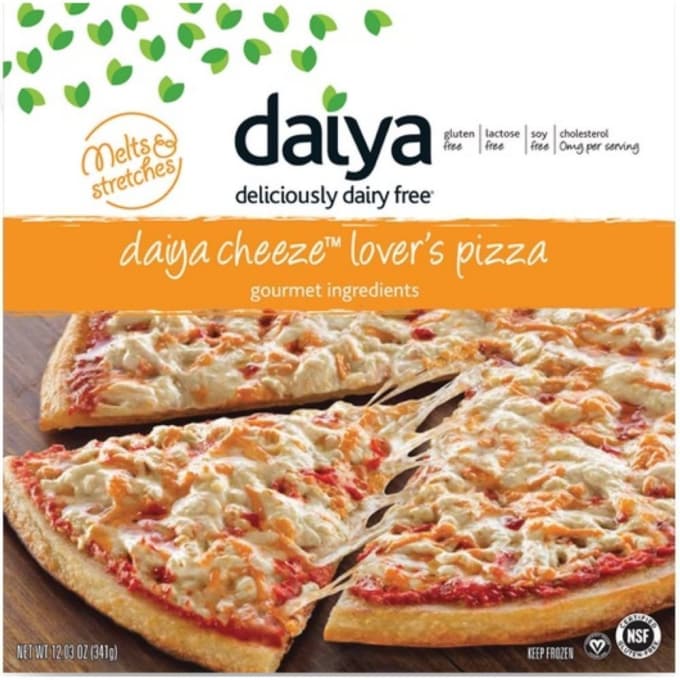 As a new vegan (fresh of only two months, vegetarian for three and a half years), I have to admit I have my doubts on certain vegan items. And when you had loved cheese as much as I did, pizza was on the top of the go to list of foods when hungry for just about anytime, day or night.
But for health purposes, VEGAN is the way to go. So what should I do? Experiment. Besides, when you're vegetarian already, I feel like I should just jump into being vegan and stop with the excuses to why not to be. So If you're thinking of going vegan and want to know some good items, this is the place to be.
The first item for all my vegans out there that loved your cheese and your pizza, we have the cheese lover's pizza from Daiya. Daiya is dairy-free company that specializes in making products that would normally have to include dairy such as cheese, cheesecakes, and pizzas for examples, and making them taste just as delicious as if they had dairy in them.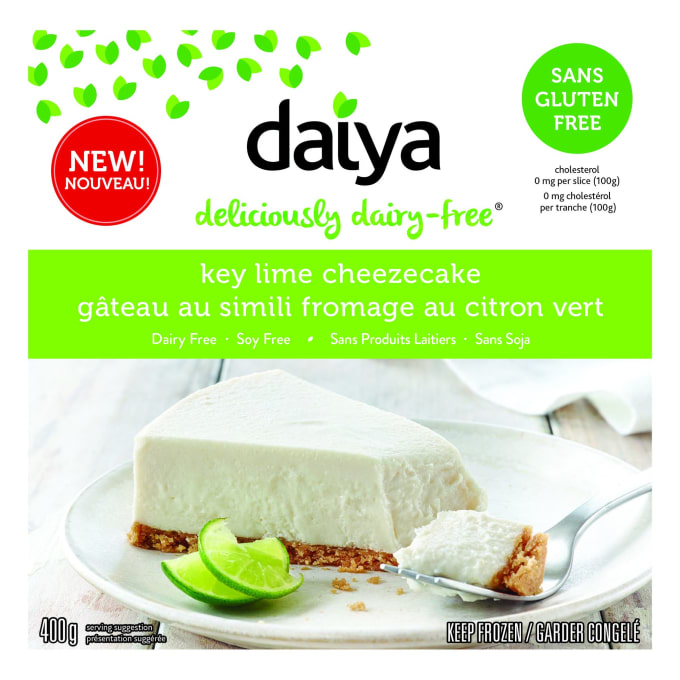 Onto the pizza. I'm going to get straight to the point. The pizza was actually pretty damn good. I can't really justify in words how good it was. Now if you're a pizza lover like I am at first when you get it, you might look at it funny. I have to admit, it doesn't look like a "traditional" pizza would look like, but the taste more than makes up for that.

Like a lot of dairy frozen pizzas you would buy in your supermarket frozen section, which you can find Daiya products too. After purchasing the cheese lover's pizza and bringing it home, you need to preheat the oven to 450 degrees. Place your pizza on a rack and I feel like for best results, the lowest rack is best. After 15 minutes or so, depending on your oven, your pizza should be ready to eat. My end result was what you see below.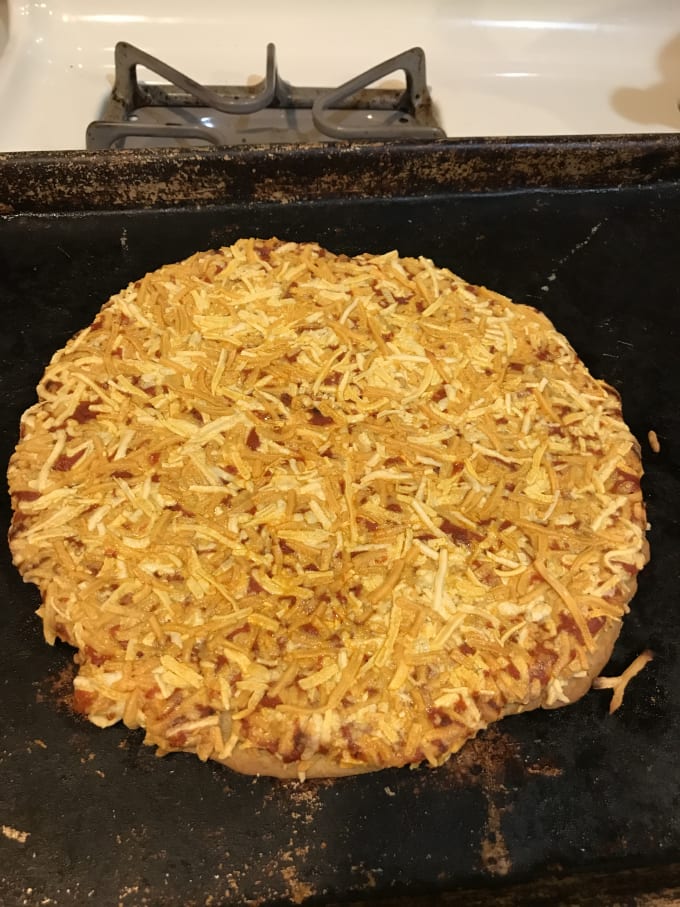 I have to admit, I was looking for the cheese to melt down like it would a pizza containing milk, but I'm glad I didn't let my eyes deceive me. It was delicious. When you take your pizza cutter or whatever you use to cut your food with, the cheese does melt very nicely after. Very gooey.
The first bite and every one after was heaven. The cheese on this pizza doesn't need to melt right in front of you, because this treat melts in your mouth. I wish the crust stuck out more then it does but nevertheless it was crispy and delicious just like the cheese. I often forgot I was eating a "vegan" pizza.
I say the best part of this is the way I felt after. My energy levels after eating cheese with dairy were normally a tiring, going to sleep type of thing. With this I ate until I was full, but I didn't feel tired and bloated. I felt full and pretty upbeat (I've had this many times since writing this and when eaten at night after a long day of productivity it the right food to put you to a nice night sleep as well).
Found in most supermarkets, (I went to Stop and Shop because it's closest to my house) at about roughly 10/11 dollars depending on where you go, I say for the money it's just about right for your hunger no matter the time of the day or night.

I hope you found this review helpful and useful. More reviews on vegan foods, items, and other things in general, are on the way.

Thank you for taking the time to read this. Enjoy your day.
Go to the Daiya website and it'll show you where you can get the latest Daiya products near you.