Feast is powered by Vocal creators. You support
Tiara Jade
by reading, sharing and tipping stories...
more
Feast is powered by Vocal.
Vocal is a platform that provides storytelling tools and engaged communities for writers, musicians, filmmakers, podcasters, and other creators to get discovered and fund their creativity.
How does Vocal work?
Creators share their stories on Vocal's communities. In return, creators earn money when they are tipped and when their stories are read.
How do I join Vocal?
Vocal welcomes creators of all shapes and sizes. Join for free and start creating.
To learn more about Vocal, visit our resources.
Show less
Chocolats Favoris: A Chocolate Lover's Dream
A Chocolate Shop With Something for Everyone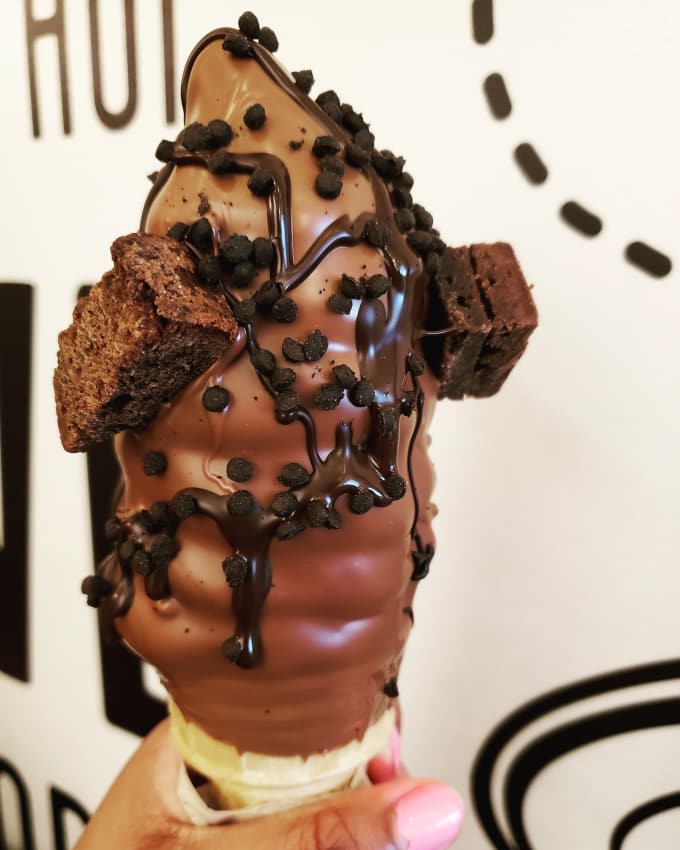 If you're wondering where this chocolate and brownie covered cone is from, then look no further. Let me introduce you to the gem that is Chocolats Favoris. 
I recently took my first trip to Montreal, and as the self-proclaimed "foodie" that I am, one of my main goals on the trip was to discover as much new and delicious food as possible. My sweet tooth was also on the hunt for something out of this world. 
While walking around the downtown core, there are so many places to pick from, especially dessert spots and cafes. On the busy Rue St. Catherine is where you'll find this particular shop. 
When I first walked in, it was almost overhwhelming because of all the chocolate everywhere. The walls and tables are filled with chocolate-related products for purchase. Chocolates, fondues, and bars are great to grab on the go, but if you're looking for a crazier combination, one of the Kooky Cones will surely do the trick. 
The cookies and creme cone was the first that I sampled. A creamy vanilla soft serve with white chocolate fondue, chocolate chip pieces, Oreo cookie, and chocolate syrup. Now I'm not the biggest fan of white chocolate, but this fondue had me reevaluating that preference. The soft serve is super light and creamy, which is great if you're not a fan of overly sweet tastes. 
The cones come in four different sizes, ranging from very small to a large size. After going for the medium cone the first time around, I learned my lesson considering between myself and my boyfriend we just couldn't manage to finish it.

On that particular day, I had been up since about 5 AM and the only thing keeping me going was the excitement of the first day of the trip. I also wanted to try something completely different from the Kooky cones. A S'mores Hot Chocolate. 
Now this wasn't just any hot chocolate. It had marshmallows perfectly toasted, whipped cream, pieces of graham cracker, and a scoop of milk chocolate fondue to sweeten the deal. The option of a hot drink was really needed considering it was a rainy day. But it also goes to show that this shop can be a great spot no matter the weather. Plus whether you feel like sitting inside or out, there's a patio or a table waiting for you.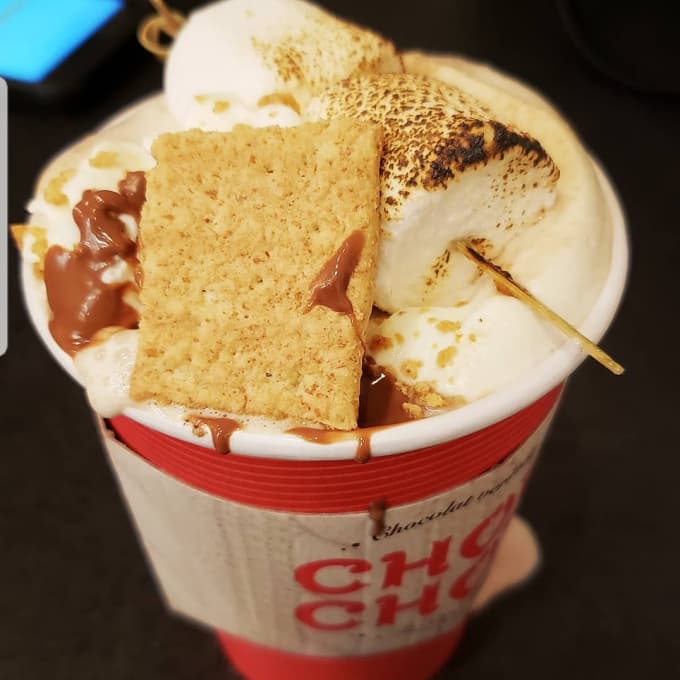 On our last day in the city, there was just no way I was going home without having one more cone. This time I went for the Classic Milk cone and a smaller size. Again, the base is vanilla soft serve, but instead topped with milk chocolate fondue, chocolate brownie pieces, chocolate chips, and chocolate syrup.
Now this one we were definitely able to finish, and boy was I ever in heaven with that fondue. I particularly loved the brownie pieces because they were soft, chewy, and pretty much all you'd ever want out of a brownie. Unfortunately, they only put a few pieces on the cone, so if you're sharing like I was, be prepared to rock, paper, scissors for who gets the last piece. 
You might think that all these decadent goodies might run your wallet dry, but it's actually the exact opposite. The prices are fairly moderate. During our first trip, the medium hot chocolate and medium cone ran us about $13. The second trip, where we only had one small cone, was about $6 and change. 
Chocolats Favoris does have locations in the United States as well as Canada, so if you find yourself craving a unique, sweet treat, pay one of their shops a visit, or hop on Google and find out if your city has one. You won't be disappointed!