Feast is powered by Vocal creators. You support
Margaret Minnicks
by reading, sharing and tipping stories...
more
Feast is powered by Vocal.
Vocal is a platform that provides storytelling tools and engaged communities for writers, musicians, filmmakers, podcasters, and other creators to get discovered and fund their creativity.
How does Vocal work?
Creators share their stories on Vocal's communities. In return, creators earn money when they are tipped and when their stories are read.
How do I join Vocal?
Vocal welcomes creators of all shapes and sizes. Join for free and start creating.
To learn more about Vocal, visit our resources.
Show less
Brussel Sprouts and Kale Salad
It is easy to make the healthy and delicious salad just like the one served at Cracker Barrel Restaurant.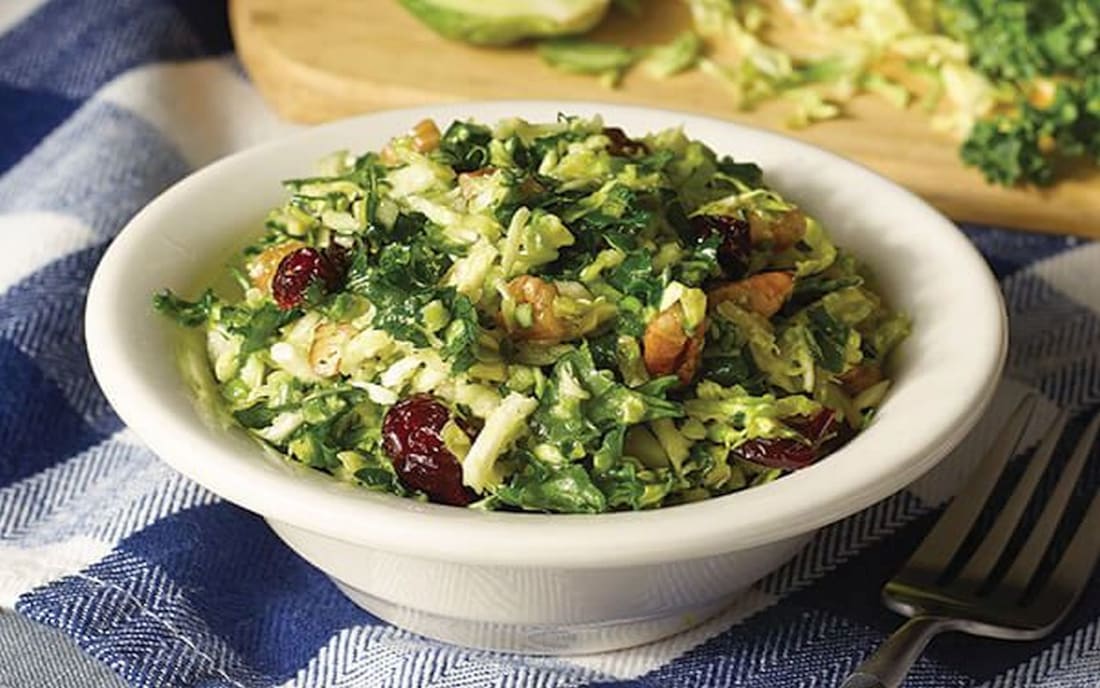 If you want a delicious and healthy salad, look no further than Cracker Barrel Restaurant. If you do not want to take a trip there to enjoy their salad, then the next best thing is to make your own. It is very easy to make with just a few ingredients. Your copycat version will taste just like the salad Cracker Barrel serves. Besides, you will be able to go back for seconds or thirds since you are making it at home.
Salad Ingredients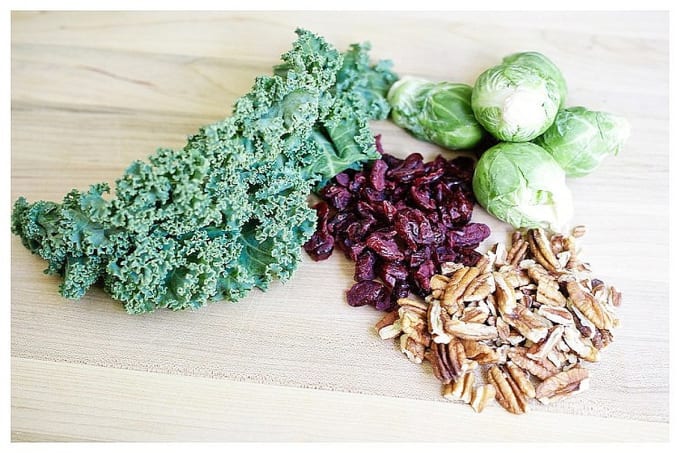 The salad includes only four ingredients as you can see in the photo above. 
1 lb. Brussel sprouts
1 bunch kale
8 oz. toasted pecans
a 6 oz. bag of craisins
Prepare the Vegetables.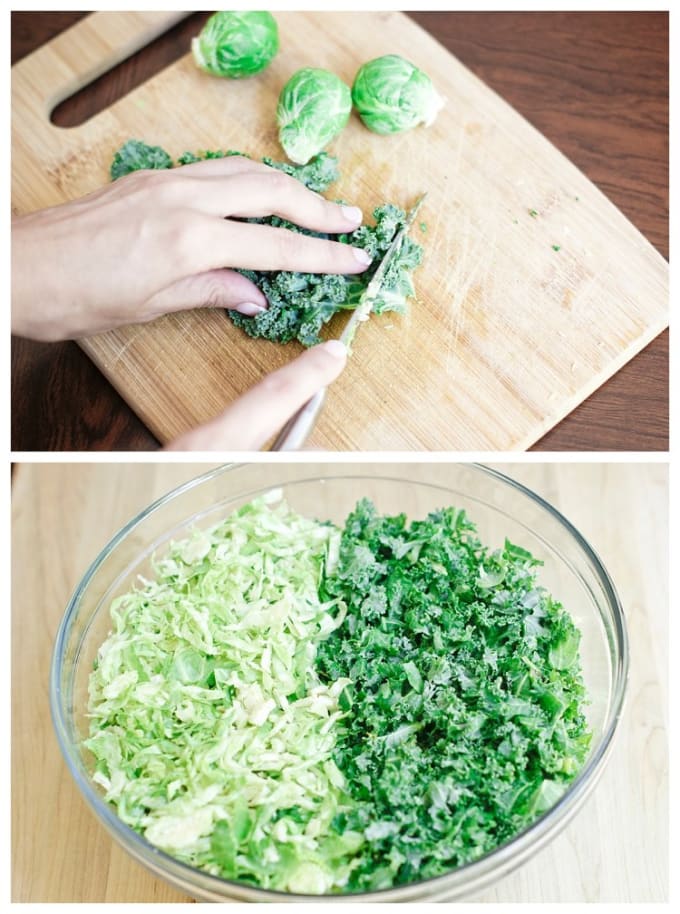 Remove the core and outer leaves from the Brussel sprouts. Then chop them into very small pieces or shred them in a blender. Remove the stem from the kale and chop it into small pieces just as you did for the Brussel sprouts. 
Four Ingredients.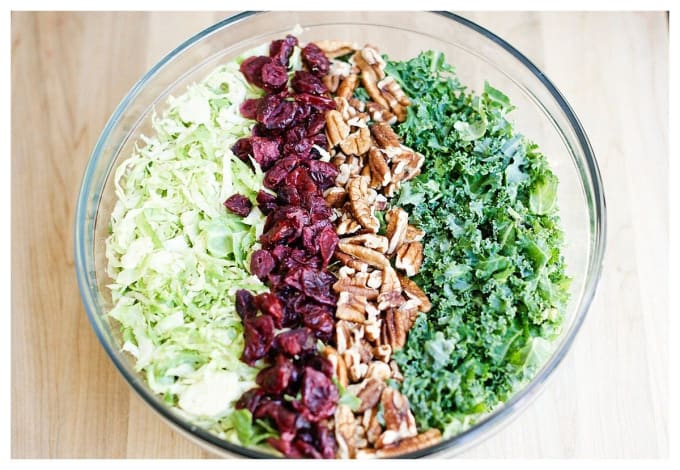 The above photo shows all four of the ingredients that are needed to make the salad. If you have never eaten it,  you will discover that you love the mixture of raw Brussel sprouts and raw kale. 
Toast the pecans in a skillet over high heat for only 60-90 seconds. Watch them carefully so they will not burn. Then add them and the craisins in the bowl with the shredded Brussel sprouts and the chopped kale.  Toss all ingredients to make sure they are thoroughly mixed.
Vinaigrette Dressing.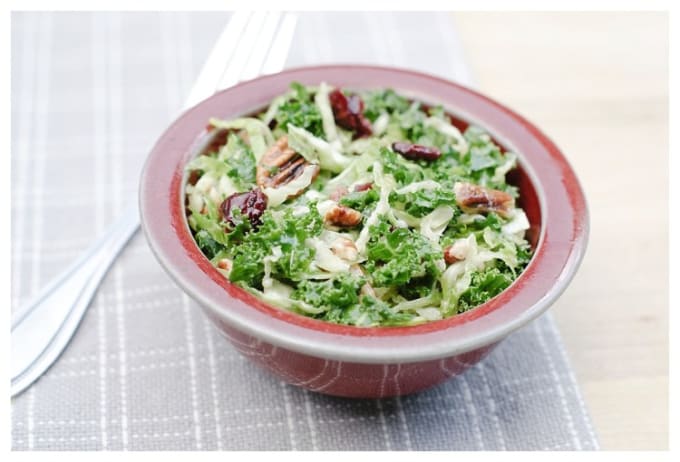 It is easy to make the maple vinaigrette dressing. It includes only four ingredients.
4 tablespoons maple syrup
2 tablespoons Dijon mustard
1/4 cup apple cider vinegar
1/2 cup olive oil
You may also add salt and pepper to taste. Mix the maple vinaigrette and pour it sparingly over the salad. Be careful not to drench the salad with the mild dressing because it takes only a little to coat the entire bowl full of ingredients. A little bit of the dressing will enhance the flavor.
The salad tastes so much better if you leave it in the refrigerator at least four hours or overnight. This will give the ingredients a chance to blend.
Video Shows How to Make the Salad.
In the above video, Ayesha Curry demonstrates how to prepare and make the Brussel sprouts and kale salad along with the dressing. Then she suggests that you save any leftovers in a plastic container. 
The salad is very delicious, healthy, and filling. Therefore, eat as much as you like without feeling guilty. If there is a large family, there might not be any leftovers. If so, try to eat the prepared salad within 24 hours.
Variations of the Recipe.
Once you learn to make the traditional Brussel sprouts and kale salad like the one served at Cracker Barrel, you can use variations. For instance, you can use dried cranberries instead of craisins. You could use any fruit that you like. Some people use chopped apples, grapes, dried cherries, dried cranberries, or blueberries. 
The nuts in the above recipes are toasted pecans. You could use walnuts, almonds, or any other nuts. Some people add crisp pieces of bacon to their recipe for extra crunchiness. 
Just as there are variations of the salad, there can also be variations of the dressing. In the video above, Ayesha Curry uses lemon juice, but she does not use apple cider vinegar.
It is better to make the salad in advance so the ingredients can blend together for a great taste. You will enjoy the side dish that goes well with any meal.