Feast is powered by Vocal creators. You support
Cato Conroy
by reading, sharing and tipping stories...
more
Feast is powered by Vocal.
Vocal is a platform that provides storytelling tools and engaged communities for writers, musicians, filmmakers, podcasters, and other creators to get discovered and fund their creativity.
How does Vocal work?
Creators share their stories on Vocal's communities. In return, creators earn money when they are tipped and when their stories are read.
How do I join Vocal?
Vocal welcomes creators of all shapes and sizes. Join for free and start creating.
To learn more about Vocal, visit our resources.
Show less
10 Meal Planning Tips That Will Change How You Eat During the Week
Love to eat well, but terrible at planning things early in the morning? These meal planning tips will help you make the most of your meal prep.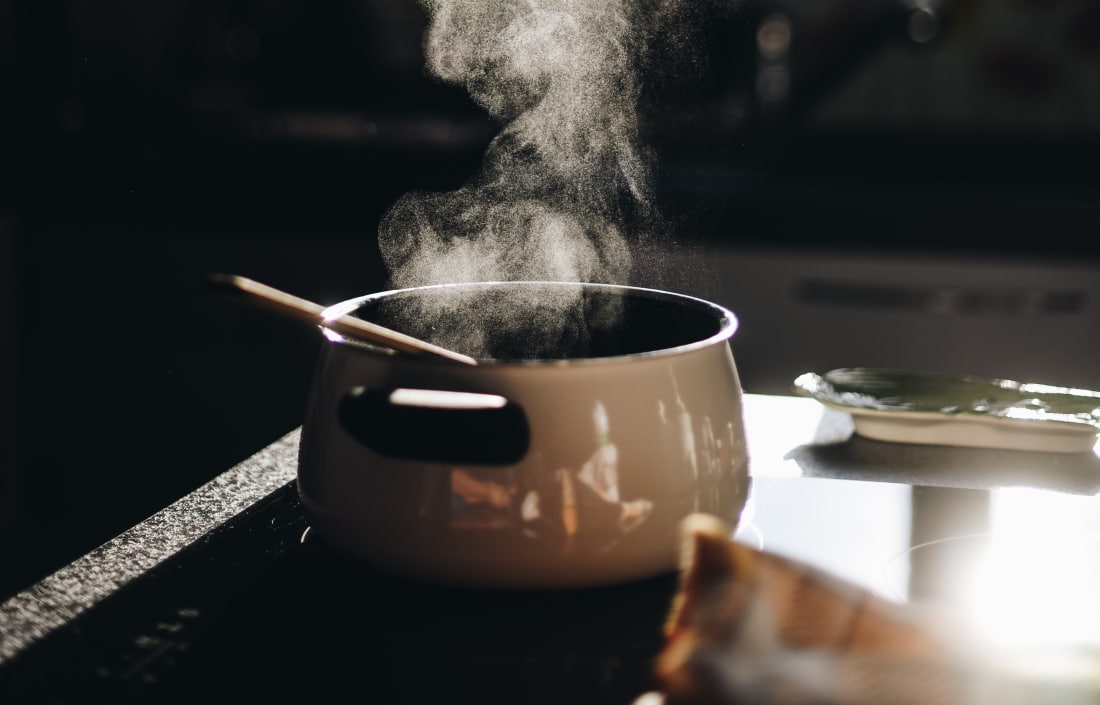 Studies show that one of the best ways to stay healthy and feel better about your life is through a healthy, balanced diet. A healthy diet isn't something you can just buy from a store, though—and that's where the problem is.
Planing out meals and preparing them can be pretty difficult if you aren't a "pre-planner" type of person. As a result, most people don't get the delicious, balanced meals that they need in order to be healthy.
Meal prepping has pros and cons, but it's amazing what using the right meal planning tips can do for your health, budget, and overall mood. Check out these special tips and tricks from the pros for starters!
Work your plan around recipes you know, plus one or two recipes you want to try out.
One of the most obvious meal planning tips to learn is to have a weekly meal plan that's based on food you know how to make and actually enjoy eating. Ideally, you should plan your meals with recipes that are under 30 minutes to make, have the same ingredients, and also are agreeable for all people in your family.
To keep things fresh, give one or two new recipes a try every week.
Keep it simple.
Simple recipes, such as this recipe for avocado toast, are what tend to be the best recipes to choose from. There will be a lot of days where you wake up, feel terrible, and just don't want to cook. Or, there may be days where you just want to lay down and rest after a hard day's work.
By keeping things simple and easy to do, you're ensuring that you have more time to relax—and less time to worry about that pot roast in the oven. If you really can't stand the idea of losing out on duck a l'orange once a week, at least try to get easy breakfast meal prep ideas.
Get a recipe binder.
If you don't have one already, then you really should consider getting a recipe binder for your regular recipes. A binder makes it easy to find all the notes you need for your meal prepping, gives you a home for your recipes, and also can act as a place for your weekly meal plans and shopping lists.
You would be surprised at how much a little organization can help when you're planning your week's meals. It makes more of a difference than you'd think.
Check the weather to figure out what you'll want to eat.
Believe it or not, the weather has a lot of impact on what you will want to eat. Warm weather tends to be conducive to craving salads and fresh fruits. Meanwhile, colder weather tends to be a better time to add soup to your menu.
Though it's not always necessary, one of the better meal planning tips for fickle eaters would be to check the weather to see how things feel for you.
Search for healthy meal planning tips that work with your diet, if you need to lose weight.
The majority of people who use meal plans do so when they want to lose weight. This typically means that people who plan out meals do so while on a specific diet—and thankfully, most diets tend to have communities surrounding them.
If you go to online forums that deal with your diet of choice, you will most likely find specialized meal planning tactics that are tailored to your dietary needs. Assuming you stick to the plan and utilize meal portion tips, you'll be able to watch the pounds melt off.
Prep food as soon as you can, ahead of time.
Did you ever notice how aggravating meal prep can be when you just got destroyed with a hard day's work? One of the perks of planning out your meals is that you can prepare the food that you'll be cooking far ahead of the time you'll make it.
If you're looking for meal planning tips that save time, try making your food prepped and ready to go as soon as you buy it. You'll be shocked at how easy cooking can become.
Learn to factor in leftovers while you plan.
Leftovers aren't exactly appealing when they're sitting on your plate, but that doesn't mean they're useless or inedible. With almost every meal out there, you will end up having leftovers that you will want to use up.
A good way to plan out meals would be to take into account the most likely leftovers you will have. For example, if you get a rotisserie chicken on Monday, you should consider making chicken soup on Tuesday and chicken salad on Wednesday.
Another great tip to consider is to freeze leftovers that you don't feel like eating. You'd be surprised at how delicious leftover gravy, chicken cacciatore, or even leftover soup can be.
When shopping for your meals, write down a list and try to use as many non-perishable goods as possible.
Meal planning is great, but it won't do much good for your budget if half of the food you bought rots away. A good way to ensure that you use your food to its fullest extent is to make sure to focus on using pantry staples as frequently as possible during your recipes.
Things like rice, flour, beans, and canned tomatoes can do a lot of good for a wide range of meals. This also ensures that any leftover ingredients will remain useable next week.
The non-perishable aspect of this makes the food you buy very budget-friendly. 
Take your time when you plan things out.
A common mistake of new meal planners is to assume that the planning process will take only 10 to 15 minutes. It doesn't, especially when you're just beginning to do it.
One of the best meal planning tips for newbies is to really take time when it comes to planning things out for the week. Stop and pause, and ask yourself if what you think is reasonable for a meal will actually work for your lifestyle.
Don't forget to do an inventory before you go shopping.
One of the most budget-friendly meal planning tips you can follow involves your kitchen's inventory. Even the best meal plans will have ingredients to spare from time to time, and that can be incorporated into meals for the upcoming week.
Before you go out and shop for all the ingredients on your meal planning list, make sure to look at your kitchen pantry. Do you have extra lettuce to use? Are you low on spices? Use what you have on hand, and you'll save money.